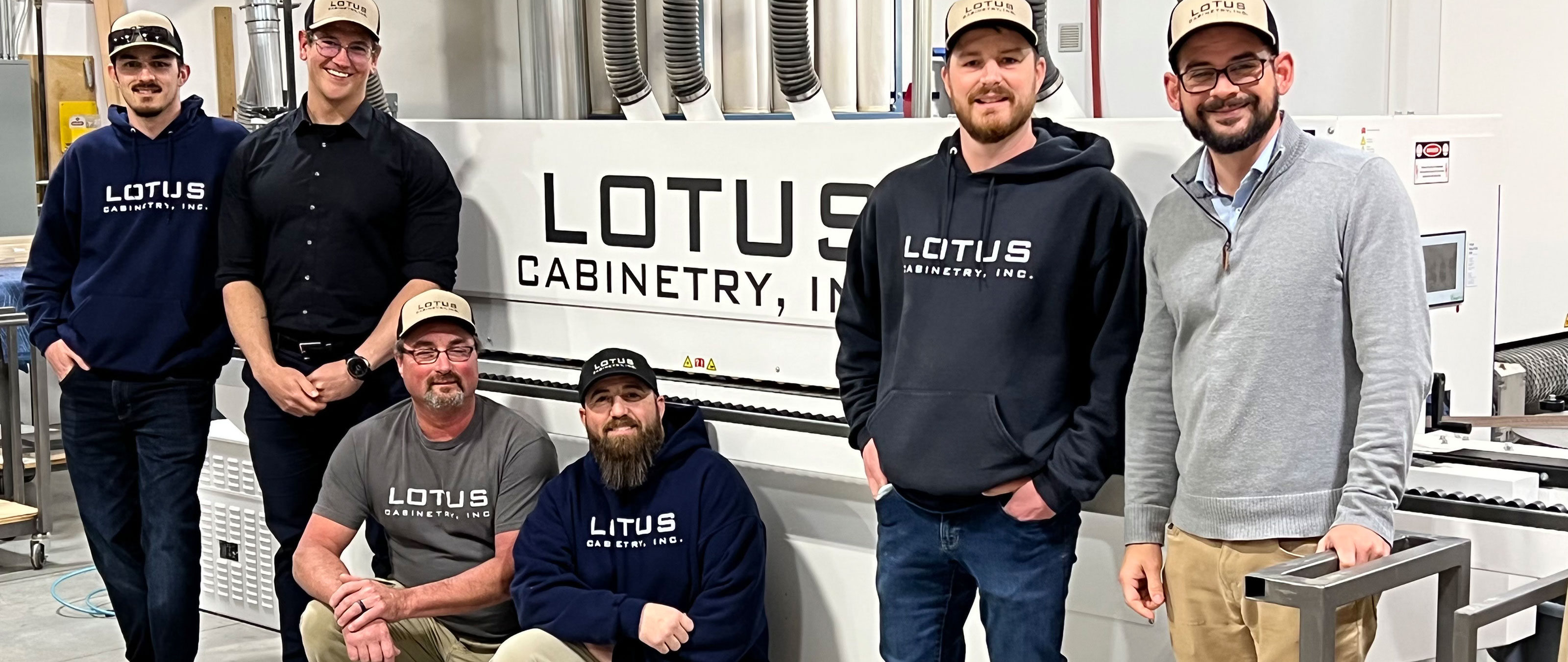 Sleeves up and hands on – workshop at interior fitter Lotus Cabinetry
The Californian family business counts on the support of SCHULER Consulting for production optimisation.
Growing consistently
Based in Santa Barbara, California, the family-run company Lotus Cabinetry has found its place on the market as furniture manufacturer for high quality products. The company was founded in 2016 by Joseph Franklin and Genaro Jacinto. Here, 35 people work jointly on realizing luxurious interior fittings for residential as well as commercial purposes within the Santa Barbara area.
The young family business is already preparing for the coming growth today: They teamed up with SCHULER Consulting to create an individual roadmap for future developments and held a workshop to see which optimization potentials lie hidden in today's production that might enable short-term growth. "We are planning on expanding, and we have ideas on how to do it, but we wanted an expert opinion and to see different ways that we are not thinking about", Joseph Franklin states on why they chose to work with the Consulting team.
Taking the first steps
When analyzing the potential of today's 11.000 sqft production, first steps for immediate optimization were defined: First, a restructuring of planning processes based on dowel design and second, a reorganization of the assembly area in the production with a corpus press. These changes allow an automated assembly of corpus furniture and thus increase the overall output significantly. Furthermore, with a corpus press, the design of the furniture pieces improves through eliminating visible fixtures.
In addition, in the 7-day workshop the project team worked out an ideal layout for a future production, as well as a roadmap consisting of various implementation stages. The first step – optimization of today's production – has already been completed. Following, Step 2 consist of integrating new machinery in the current production layout and concluding, step 3, constructional modifications for an optimized material flow.
Ready for a bright future ahead
The strategic part to prepare for the future growth is now done. "We liked the on-site and hands on approach of the SCHULER team. Also, the data that we received in the end was very valuable to us", Franklin sums up the workshop. Lotus Cabinetry has set its course to a bright future ahead. In doing so, it focuses not only on a high level of customer orientation, superior product quality and state-of-the-art production technology, but also on what makes the furniture manufacturer so special: family cohesion. Here, everyone pitches in - a mentality that particularly pleased our team when the barbecue was fired up after the workshop and everybody came together to enjoy the meal.
Authors: Martin Kintscher (Regional Manager America, SCHULER Consulting) and René Hanuscheck (Team USA, SCHULER Consulting)
Back to List