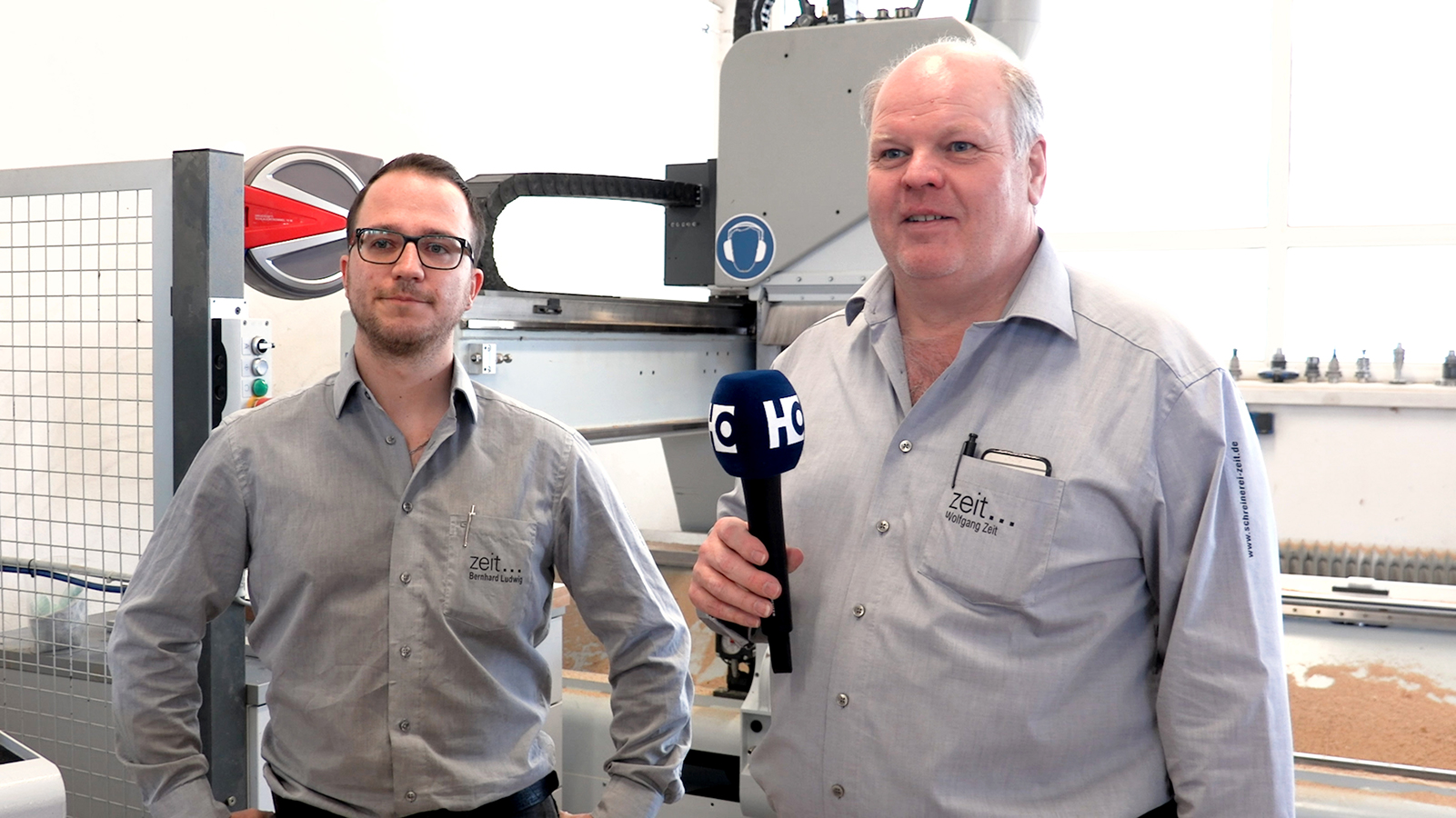 Schreinerei Zeit: "We live and breathe carpentry!"
Quality, personal advice, careful execution and reliable delivery — Schreinerei Zeit, the carpentry business from the calm Kaufering community, claims to provide all of these.
The company's story began in 1962, when Fritz Zeit founded his carpentry business as a sideline. Now, 58 years later, the carpentry business has developed into a medium-sized company with more than 25 employees.
What began with a small workshop developed quickly and with a revolutionary product — plastic windows made in-house. After completing his training to become a carpenter and parquet specialist, in 1993 Wolfgang Zeit took over the business from his father and is now the second generation to manage the company. Today, the carpentry business specializes in furniture and interior fittings. As a second pillar, the business produces parts for other companies and acts as an extended workbench for smaller businesses.
For more than 20 years, Schreinerei Zeit has been a HOMAG customer, equipped with a KD 87 edge banding machine and an SCO SANDY 111 sanding machine. And the pride and joy of the 58-year old: the BAZ 211 Venture 20 from HOMAG. Acquiring the CNC has changed the product portfolio and the quality. "We can now produce workpieces that would not have been possible in the past and we don't have to think, for example, about how to produce curved steps by hand," explains Wolfgang Zeit.
A lot of the work processes have also changed. The journeyman normally accompanies an order from cutting, through edging and CNC, right up to assembly. But what about when time is of the essence? "We can now divide rush jobs across multiple employees — and the front and body still fit together at the end," laughs Zeit.
But there is another decisive factor aside from the machines — service.
"Over the years, the service from HOMAG has always been easy. Even if you just need small repairs, a contact person is available straight away or the right spare part, if applicable. Sometimes we can also perform work on the machine ourselves — with telephone assistance from remote service," explains Bernhard Ludwig, work preparation foreman.
Carpentry businesses have to become faster.
According to Zeit, to withstand the pressure from the industry, businesses don't have to fight one another, as the industry is becoming stronger in terms of quality and flexibility. But, carpenters also produce diverse, customized and high-quality items. "As carpenters we have to become quicker. We can guarantee even faster delivery times. And we mustn't forget: people and personal contact are also important."
When asked what makes Schreinerei Zeit different, you get a quick answer: the team — with honesty, willingness to help and good team spirit. To allow this team to continue to grow, the company is taking on numerous interns. What's more, since the first trainee in 1972, to date, Schreinerei Zeit has successfully accompanied more than 100 trainees through their studies.
"We live and breathe carpentry!" This is why Wolfgang Zeit also acts as master of the carpentry guild, and as deputy master craftsman of the Landsberg am Lech guild. To make carpentry more widely known and to interest children and young people in carpentry, Schreinerei Zeit holds regular demonstrations for kindergartens and school classes. Thanks to cooperation with the trade association, amongst other things, 60 toy trains and numerous bird houses have been made for the kindergartens in the district. As a special experience, all kindergartens collected their toy trains at the station. "When the kindergartens arrived to collect the toys, the wooden trains were all ready — that was just lovely!"
And after me comes digitalization.
The man from Kaufering is optimistic about the future. Digitalization will not stop for you, but there are already significant benefits thanks to the introduction of woodWOP: many processes can already be completed more quickly today — higher production with less programming effort and a better structure.
But how can orders be recorded even more quickly? How can programming be moved from production to the office? And how can the production sequence be optimized even further? These are the topics that Wolfgang Zeit's son will dedicate his time to once he has completed his master craftsman training in October. That is the opportunity to give the new generation free reign.
Back to List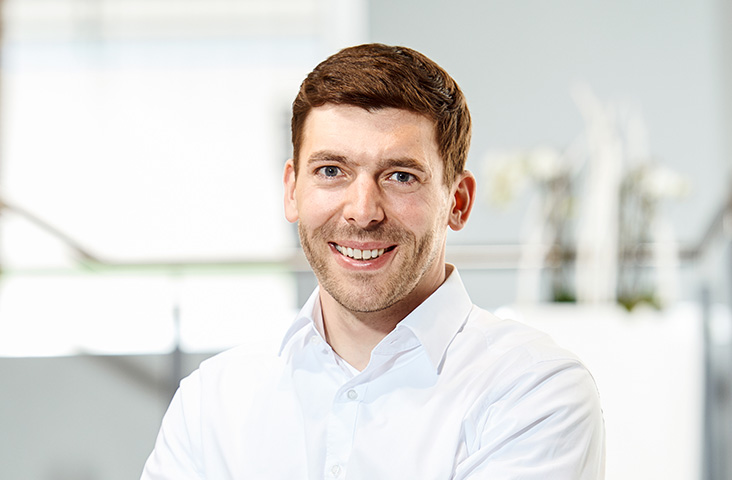 That's how your colleagues produce