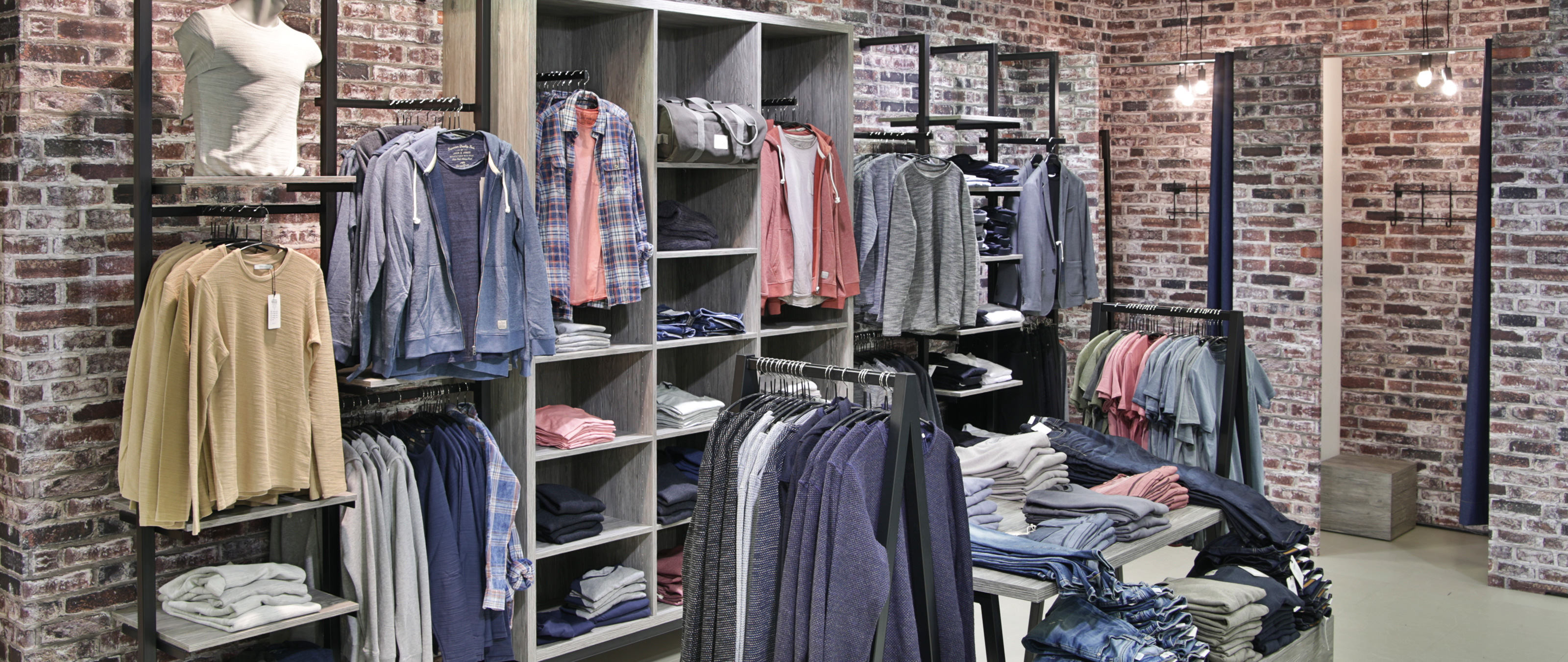 Products with true added value
From zero to a hundred:The shopfitting company Holzakzente startet in 2008. Within an incredibly short time, the company had made a name for itself.
"Companies like the HOMAG Group provide support when it comes to individual implementation of our production processes."

Matthias Schäfer, manager of the holzakzente GmbH & Co. KG
Published in "möbelfertigung 1/2017"; Editor: Doris Bauer
From zero to a hundred: It was eight years ago that Matthias Schäfer founded his shopfitting company Holzakzente. Within an incredibly short time, the company had made a name for itself, predominantly in the lingerie sector. This was achieved primarily by introducing products the sector had never experienced before. And since 2014 with a completely restructured, highly efficient production outfit.
To be successful in business calls for courage and ideas. Particularly when focusing on a sector where many successful competitors are already active. Matthias Schäfer, master joiner and CEO of the shopfitting company Holzakzente, had both when he launched his business back in 2008. Working in his favor was extensive experience from the world of shopfitting – which meant he knew exactly what he was getting himself into. "Following my apprenticeship I worked for years in the timber frame construction sector – and I got used to standing on my own two feet very early on. I then started work for a shopfitting firm, where I played a role in implementing a complete new production technology concept. Regrettably this company offered little scope for promotion in the long term, so I decided to start again from the beginning and set up my own company. I used my existing contact to the HOMAG Group, and purchased a BAZ 211 Venture processing center with gluing section. I was able to rent suitable premises in a staircase construction company which worked with solid wood and I simply got going. My contacts at the HOMAG Group thought I was slightly crazy at the time – because what I'd purchased wasn't a classical entry-level machine. But actually it was the right foundation which allowed me to produce efficiently, and still does today. I was very concerned even then to purchase a machine that has a wide range of functions."
His extensive expertise had taught Schäfer one very important lesson: To be successful, he needed to visit customers on site and listen very carefully to what they were saying. "There's no point in developing a theoretical solution at the drawing board. This often misses the point of what's actually required. What matters is finding solutions to the problems encountered at the POS." And despite a relatively short time in the marketplace, Schafer has already found the answers to some of these problems, enabling him to quickly establish a reputation as a supplier of shopfitting systems for outerwear and a specialist in lingerie display concepts. Companies such as Triumph International, Kunert Fashion, Nina von C., Schäfer Group, Basler Fashion, Tam Fashion, Wolford and ISA Sallmann are among his regular clients. Above and beyond these industrial enterprises, Holzakzente can also list a whole series of satisfied retail clients whose shops it has fitted out.
One key word plays a vital role: Flexibility. The success of many of its solutions is based on the simple ability to offer a little bit more flexibility than other shopfitters. One example are special rails designed by Schäfer for its basic modules in the clothing sector which allow not only very individual displays but also rapid changes when required. By using a pivoting arm, for instance, it's possible to position sale articles within just minutes in a space which was previously empty, or at the same speed a drawer can be replaced by a tray. "The possibilities are really diverse, although we do pay attention to work as much as possible with one basic module type. Under the bottom line, we are best placed to earn money if we work with a kind of series concept for our fittings. " This is why the arrangement of rails is repeated throughout the entire standard Holzakzente range. In addition, Schäfer paid a great deal of attention to the best basic arrangement in terms of axial dimensions. After a lot of thought he decided to offer modules of 40 centimeters instead of the customary 62.5 centimeters. "It makes no difference whether we are talking about lingerie or hosiery, all the modules we offer come with the 40 dimension which allows the items to be ideally displayed."
It quickly became evident that Schäfer's venture would be successful: At the beginning of 2014, the company moved from Zahlbach to Schondra-Schildeck into a new building which was completed in around one year. The concept for the new production space of 2,000 square meters plus attached showroom and administrative suite of a further 450 square meters was devised in cooperation with a graduate of the Rosenheim University of Applied Sciences as part of his diploma thesis. The factory now employs a workforce of 35 as well as some part time staff.
As Schäfer has never really worked in a small enterprise before but only in large corporations, he attached particular importance in process-oriented production when setting up his own business. "On principle, everything here is data-based. After logging an order, we perform professional job preparation using ERP-managed systems, with a connected storage management system and similar facilities. As long as no sawing cut has yet been made on an order, it can be held back. Because of this we have a buffer zone in front of the sawing department, and another one suitable for an operation of our size downstream from the logistics or rather the packaging department. Once an order has been cut, it runs completely through the system, as here all the externally sourced parts can be added just in time. In terms of the ratio of office to production time, we come in at about 1:1 – a very good outcome given the depth of our production. The key factor here is of course the availability of efficient machines."
Needless to say, the Holzakzent machine outfit now includes far more than just one processing center. From the HOMAG Group alone, the production hall boasts an HPL 300 panel dividing saw with cut optimization, a BHX 200 vertical CNC processing center and a KAR 310 edge banding machine. Following the cutting process, the parts are given their own individual barcode. This not only allows employees to determine which order a part belongs to, but at the same time also provides a visual indication of which processing steps are planned.
For Schäfer, the actual challenge lies not only in the machine equipment itself: "Companies like the HOMAG Group provide support when it comes to individual implementation of our production processes. But these things can be achieved. Cutting, edge application, drilling and doweling 1,000 parts in a day does work. What is more difficult is packaging, and the real hurdle is the logistical challenge of delivering those 1,000 parts to the POS on time and without damage."
Up to 95 percent of Holzakzente's production uses ready coated wood-based panels. "Only around five percent of the panels we use are lacquered in-house – shopfitting is a fast-moving business", says Schäfer. In terms of colors and decor finishes, there are benefits in the clothing sector: "High gloss white finishes are the most common, as the clothing being hung provides the color later on. The next most common is black, followed by a selection of wood decor finishes."
Holzakzente generated a turnover of just under 5 million Euro in 2016. Following a number of product innovations and the resulting additional sales markets gained this year, he is anticipating sales for 2017 of up to 5.5 million Euro. Export business accounts for around 30 per cent of the company's sales.
The next major investment the entrepreneur can envisage is a carcase press line. Another possibility would be trimming one or more machines with a view to possible expansion into the fire protection market: "If you asked me today if there's anything I regret, I would say concentrating solely on wood. I envisage a lot of business potential in future in the fire protection market, and this could involve completely different raw materials, which we – as things stand at present – aren't able to process."
Clearly, Schäfer isn't in the business of reinventing the wheel with his company. But he does have ambitions to gain an established place in the market with these newly developed products. "We now work with a large network of suppliers: The special rails we mount, for instance, or other metal parts which are supplied just in time. We keep a certain stock of these items, as they are articles we need all the time."
Looking to the future, Schäfer's underlying approach will stay the same: "Our products have to be able to do more than what's already established and available. The stand we may use today as a display for lingerie must possess a real added value. And it needs to be usable tomorrow to display other kinds of clothes. Sometimes its not even about the item of furniture itself, but about a secondary product which acts as door opener. Like the "Easytexx" textile printing system which is just taking off and can be used in many areas of classic shopfitting, on stands or for back panel motifs, right through to complete wall covering. We are currently working on a development to electrify our patented carrier rail in the stands to allow expanded scope for lighting. And we are also about to launch a range of tile cabinets which will be combined with multimedia displays. For instance for use in DIY stores. When the end user pulls out a draw with a tile sample, a laying pattern appears on the screen located above showing precisely the tile in question – say in a living room – to allow better visualization of what it will look like in a large area. These are the kinds of ideas we need if we are to go on being successful tomorrow."
Pictures courtesy of: möbelfertigung / Holzakzente
Back to List
From zero to a hundred: It was eight years ago that Matthias Schäfer founded his shopfitting company Holzakzente. Within an incredibly short time, the company had made a name for itself, predominantly in the lingerie sector.
Lern more about holzakzente GmbH & Co. KG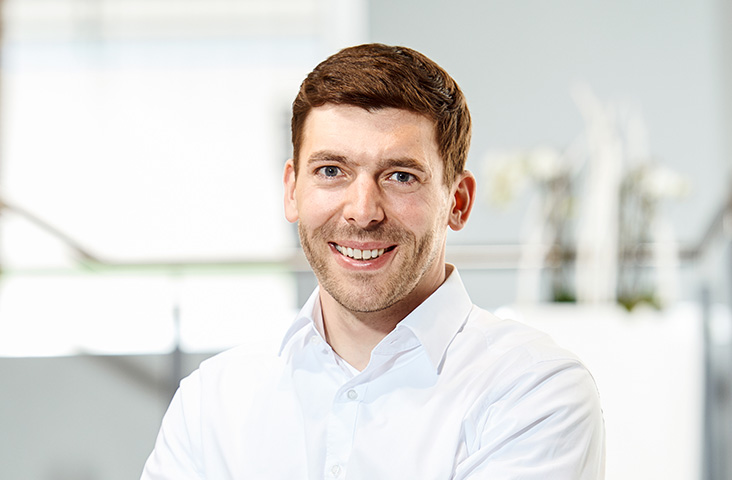 That's how your colleagues produce