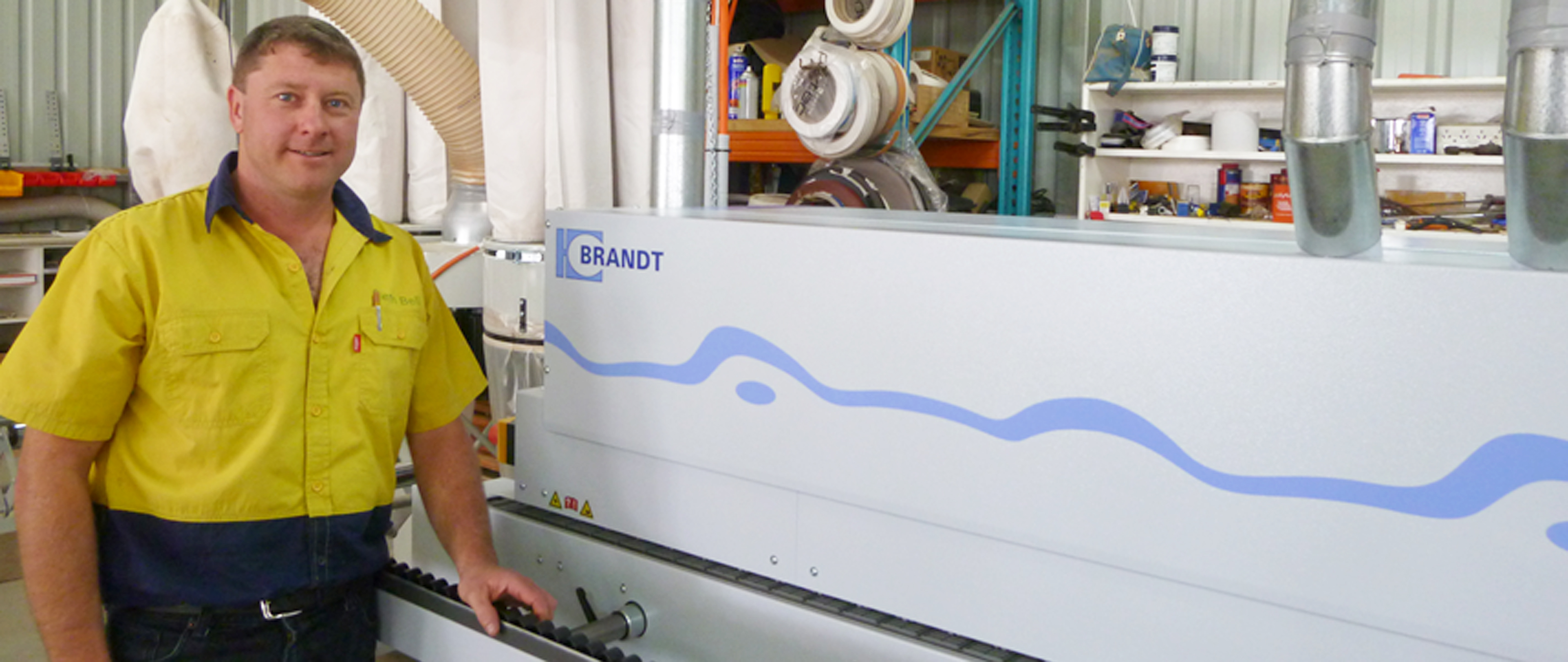 One-man band in the country stands up for quality
Starting your own business requires just a few key elements: entrepreneurship, courage and above all, enthusiasm.
When Glenn Bell founded his business Custom Cabinetry back in 2011, he had already been in the industry for nearly 20 years, but decided he was ready to control product quality and delivery timeline himself.

In order to develop his small cabinet making business in Bendigo in central Victoria, he saw himself faced with one main question: "Should I employ more people or should I install more machines?"
Glenn decided to invest in new machinery – and purchased the BRANDT Ambition 1120 FC edgebander from HOMAG Australia.
This decicion was mainly driven by his high-quality standards for his products. "With the new machine, I don't need to employ," Glenn says.
Now, working as a one-man band and living the country life, Custom Cabinetry has positioned itself in a very competitive market. Approximately 60 cabinet makers in Bendigo area are chasing both market share and customers.
Back to List