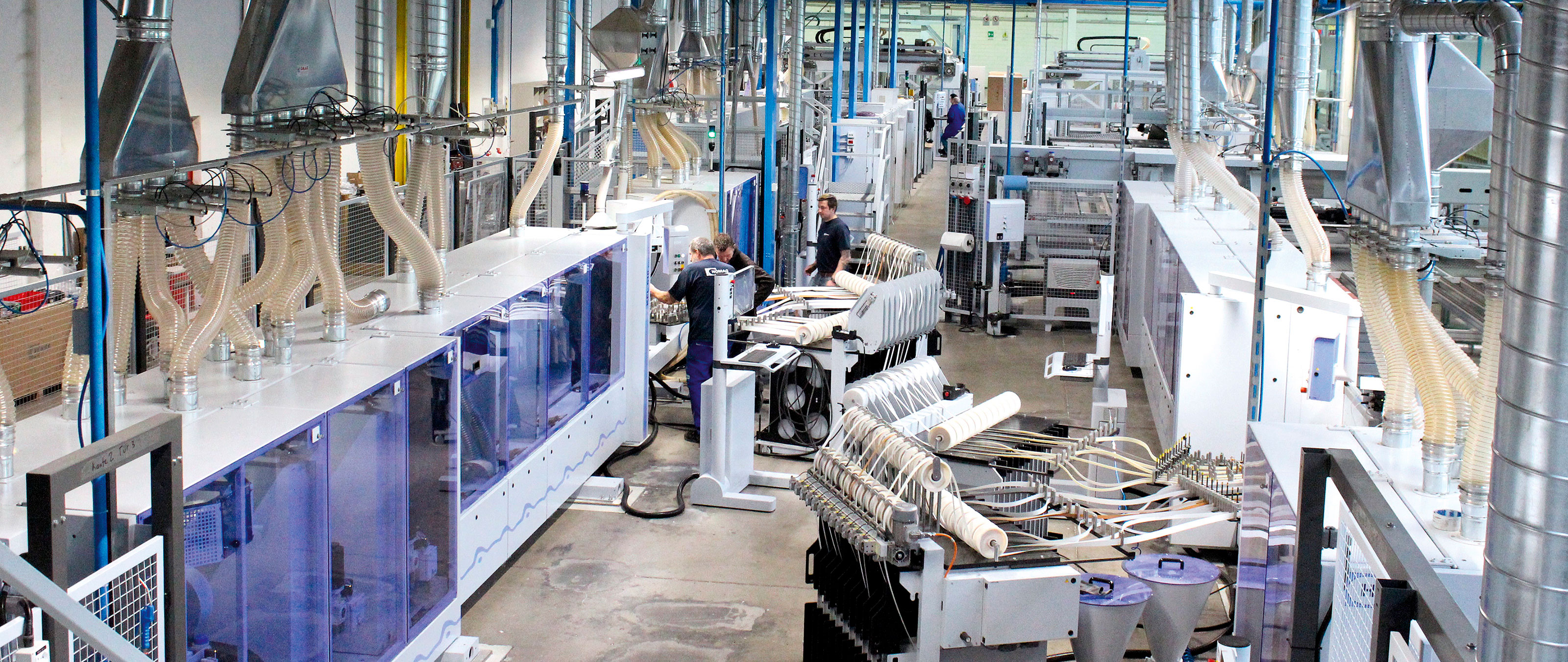 Maximum transparency throughout the edge system
Battistella Company: New edge system with innovative woodFlex cell control.
"At the moment, we are still learning. We are exploring how we can best use certain functions and how evaluating information from the cell can help us increase productivity further. In any event, it is very positive that woodFlex takes a significant load off the machine operator, as the probability of errors is noticeably less."

Demis Marsura, manager of Baco.
Published in "möbelfertigung 3/2017". Editor: Doris Bauer
Controlling a complete production line and visualizing production with one terminal is no problem for the new woodFlex cell control system from HOMAG Group. Baco, Battistella Company's own supplier company, is one of the first users to install the control system, on a cell for four-sided edge processing for small series and batch size 1. This was delivered last year and can handle 6,000 parts per shift.
HOMAG Group has reached a milestone in the control of intelligent, networked machines with the new production system at Baco, a production company within the Battistella Company. The system was finally accepted in March. The edge cell, delivered and commissioned last year, not only has mechanical engineering highlights but also uses woodFlex, a new and impressive cell control system. Choosing to make this advance in technology hasn't just come out of nowhere for the Battistella Company. Since it was founded in 1953 by Alfredo Battistella in Pieve di Soligo, Italy, the company has consistently implemented state-of-the-art technology – often pioneering it in Italy. The creation of Baco alone was bold and visionary; a company-owned manufacturer which was formed in 1996 to promote quality and ensure highly-efficient manufacturing within the Battistella and Novamobili brands.
This future-oriented thinking is ultimately the Battistella recipe for success. This still applies today, as grandson Alberto – the third generation to follow in the footsteps of Mario Battistella – is at the helm of the lifestyle, children's, teenage, office and storage furniture producer. And it isn't just about modern production, but also excellent furniture design–such as in the "Nidi" or "Cinquanta3" projects – alongside first-class marketing in furniture retailers and the company's own Novamobili flagship store in Milan.
The Battistella Company recorded a turnover of around EUR 90 million in 2016 across the two brands. 80 percent of this was in the domestic market and 20 percent abroad, with an increasing trend towards exports. The business employs approximately 450 people and Battistella has operated a unique rotation principle since 2014, where staff move between the Baco, Battistella and Novamobili subsidiaries depending on demand, as long as this suits their individual requirements.
When it came to investing in a new, four-sided edge system at Baco, the producer's requirements were clear: "We wanted to have more flexibility in production, to further increase quality, and primarily to increase capacity so that we are prepared for future requirements," explains Demis Marsura, Operations Manager for Baco, who is obviously proud of the new system. After discussions with various machine suppliers, the decision was ultimately in favor of the HOMAG Group. Among other reasons because Baco was to be the first Italian company to implement woodFlex.
"We primarily produce custom parts in batch size 1, but are very flexible in terms of small volumes of semi-finished parts for storage. This means that we generally produce weekly batches based on orders, cut these in an optimized way and then process them further in stacks."
So far, the decision on which system to use for edging has been made per commission or even per stack. The new system, which comprises three K600 series format and edge banding machines together with state-of-the-art technology, should resolve this, as it can handle any variant that might be produced. In Baco's case this is some 9,000 variants, resulting from around 75 designs, 9 thicknesses between 8 and 50 millimeters, and various component dimensions. They mainly process melamine-coated timber material and a small proportion of the components are lacquered by Novamobili themselves at their special parts production center in Pieve di Soligo, northern Italy.
The workpieces are fed in small series stacks or batch size 1 to the HOMAG Group edge cell using a Power TBH 510 feed system. This is followed by edge gluing with EVA. Two glue tanks are currently installed on each of the KF 610 series machines, which allows color changes to be made quickly. If Baco decides to implement laserTec in the future, the machines are equipped for this as well. After longitudinal processing, the components are transferred to cross processing via a curve belt and a workpiece turner. This KF 624 series edge banding machine also has two glue tanks and all the machines have a 24x edge magazine.
Following this, a Power TD 530 turning station rotates all components back into a longitudinal direction for the Power TSH 510 stacking station which comes next.
A high degree of production networking has always been important for Battistella. Marsura can use the production control system in real time to track precisely what is happening where on each system, the number of processing, completed or rejected pieces, and which commission/order each part belongs to.
The individual parts of each piece of furniture are held as a data record; during prototyping, checks are carried out to see whether existing data records can be used or new ones have to be created. Individual workpieces then move through the production system using barcode identification, either as individual parts of batch size 1 or as complete stacks with varying numbers of pieces. The barcodes are read at each process step and are then given a new identification code after processing is complete; this new code also gives manufacturing feedback.
The woodFlex cell controller ensures absolute transparency throughout the system across all cells and sections, such as the transport unit, the edge cell or destacking. woodFlex also allows simple analysis and optimization of the production process. It gives users the opportunity to significantly increase their productivity through optimum calculation of minimum part spacing, quicker fault resolution and continual backup of the system state, so errors can be corrected much faster.
Real-time part flow visualization and continuous feedback from workpiece production provide important information about the processing status of individual orders.
These are all points which Marsura highlights as clear advantages. "We know the status of the entire system at all times: the traffic light system makes visualization easier. If there is an error – for example, if an emergency stop button has been pressed or a door is open – this is obvious at a glance and the machine operator can resolve the issue." However, this is far from being the end of the possibilities for Baco. "At the moment, we are still learning. We are exploring how we can best use certain functions and how evaluating information from the cell can help us increase productivity further. In any event, it is very positive that woodFlex takes a significant load off the machine operator, as the probability of errors is noticeably less." So it is not surprising that the Italians would like a cell control system like this for each of their production lines: "If it were technically possible and made sense, then we would definitely retrofit. woodFlex is a good tool and, most importantly, a valuable one."
The first intensive talks about the system happened at LIGNA 2013. Following the planning time and construction of the machines, it was confirmed in 2016. In total, 25 trucks rolled over the Alps from the beginning of June. The space in the hall was already empty then.
Nevertheless, it was a logistical masterpiece to bring the production line into the hall while the system was in operation and their central location was being renovated. In accordance with the completion of the single components in Schopfloch and Hemmoor, the largest machine section KF 624 found its way to the hall first, followed by both longitudinal machines and later all of the handling units.
The first part of the journey was complete by the middle of September, with the official start of production in November. Overall, Marsura is extremely satisfied with the processes. "Of course there were problems; after all, it is a pilot system. But through close cooperation with the project manager Wolfgang Kläger from HOMAG's 'Systems' Business Unit, and the teams from Germany and Italy, all of the problems were analyzed and corrected rapidly. The training units have also worked well, we feel very well looked-after overall. My view at the moment is very positive. And once we are able to produce in line with our advance forecasts, I will be able to describe it as the ideal system."
Another reason for describing it as ideal is because Battistella's desire for manual equipping and destacking has been met, as well as maximizing the level of automation. "Automated processes are important, but system stability is even more important to us. If we were to supply and remove workpieces entirely automatically, then any problem in this area would cause a complete failure of the system. That cannot actually happen, because we also can access the machines manually."

Baco runs the new system, which requires two to three operators, in a two-shift operation with a longitudinal processing feed of 40 meters per minute and a cross processing feed of 30 meters per minute. Thanks to state-of-the-art unit technology, this performance ultimately translates to up to 6,000 parts per shift, meaning it could nearly deliver the entire factory's 13,000 unit volume by itself; a clear indication of how much Baco has increased its capacity.
Back to List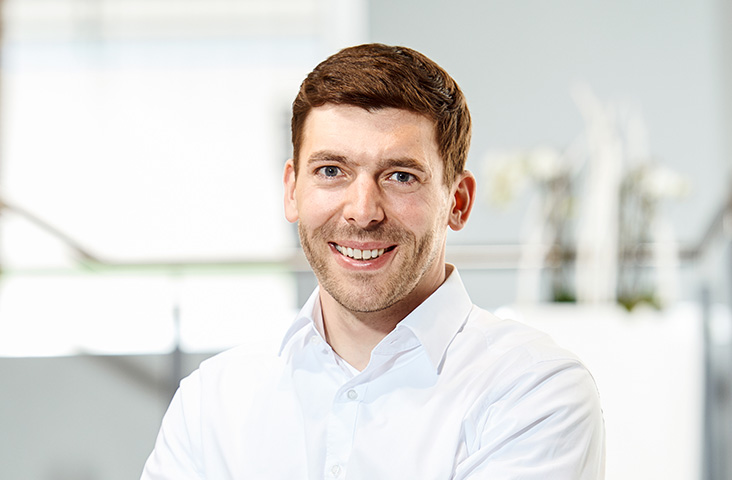 That's how your colleagues produce