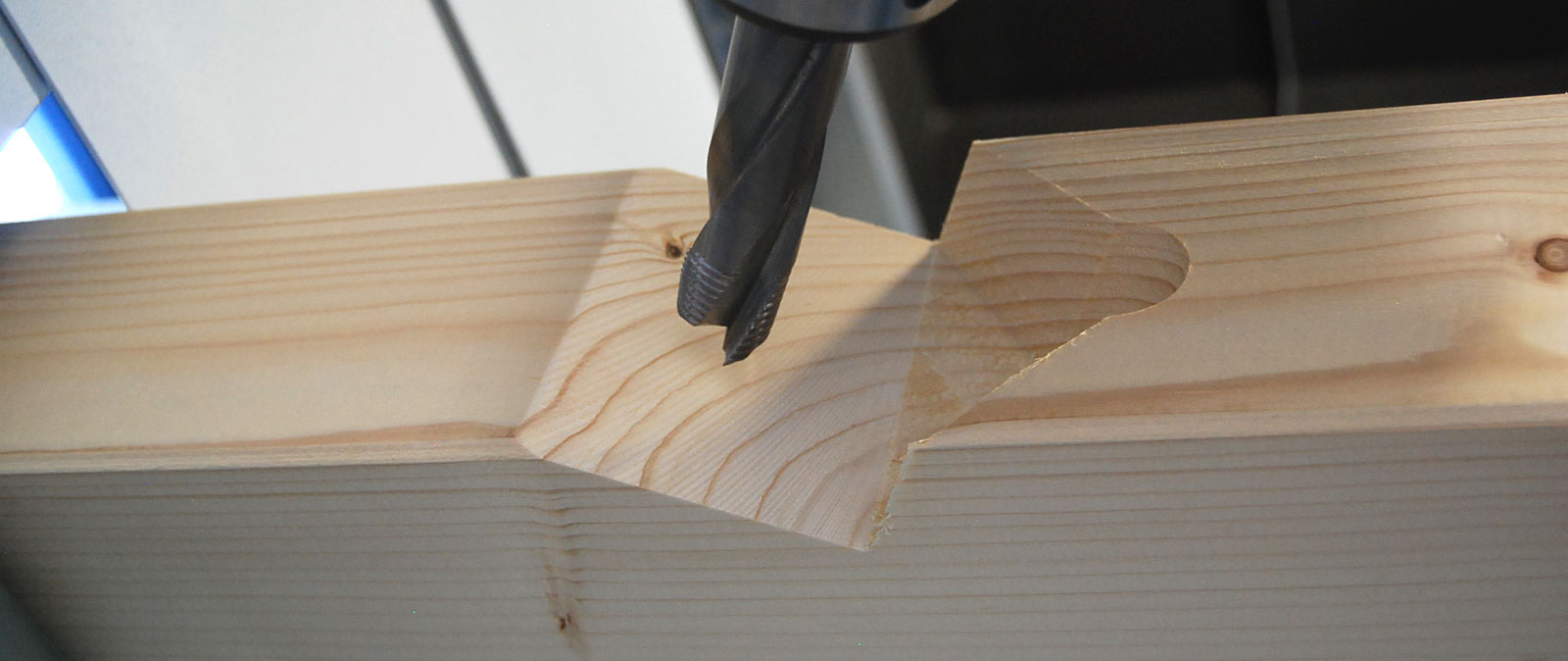 LUXHAUS - 36% increase in output thanks to new carpentry machine
For beam processing, Luxhaus Vertrieb GmbH & Co. KG in Georgensgmünd in Middle Franconia, Germany relies on machine technology from WEINMANN. We spoke with the Luxhaus production manager Manfred Simonavicius.
WEINMANN: "Mr. Simonavicius, Luxhaus has been working with a WEINMANN production line for ten years and in August last year, acquired its second carpentry machine from WEINMANN. What were the reasons behind that decision?"
Simonavicius: "The enormous increase in work and the increased demand from customers for our houses meant that we could no longer manage the volume of work with the existing machine. There were also additional tasks, such as cutting the entire gable and flap tile areas. As the service we received from WEINMANN had always been very good - something that was very important to us - choosing the machine manufacturer for the new machine was easy."
WEINMANN: "What were your requirements for the investment in the WEINMANN system?"
Simonavicius: "On the one hand, we wanted to improve the quality by achieving greater precision. On the other hand, we wanted to make production more flexible. Other important points were the low space requirements for the machine and the cleanliness - that is, a dust-free environment in the area around the system. While other machine manufacturers simply cover the working area with soft cover, the WEINMANN machines are fully enclosed, meaning that not only is production completely free of dust, the noise level is very low and it is safer for the machine operator. However, for our investment we also wanted the machine to be extremely reliable, which in turn means low maintenance costs."
WEINMANN: "And how do you view the situation today? Have your expectations been fulfilled?"
Simonavicius: "Definitely! In terms of the flexibility and the speed of the system, our requirements have been far exceeded. To give you a clearer idea: Thanks to the good work of the WEINMANN software department, our production output has now increased by a massive 36%. The strategic setting options on the machine - production can be optimized in terms of output, quality, or waste parts - offer a great savings potential. A reduction in waste from 4% to 2% doesn't sound spectacular, but if you consider an average timber mass of 10–12 m³ per house and an annual production of 300 houses, these two percent less waste mean significant savings.
For standard lengths in particular it is an enormous advantage that the machine "knows" what to do with the offcuts. The WBZ 160 is "practical, square, good" - if I can quote a well-known German advertising slogan here. The space-saving tool change technology offers an extremely wide range of processing operations in a very small space."
WEINMANN: "Can you see a difference between the predecessor machine, the WBZ 150, and the current WBZ 160?"
Simonavicius: "There is a clear difference between the two machines - the further development is evident. As we were one of the first purchasers of the WBZ 150, over time WEINMANN has made numerous adjustments in line with our needs to tailor the machine perfectly to our production. This wasn't necessary with the new system. It was tailored to or rather equipped for our needs from the very beginning. For example, it has an additional servo motor that enables the saw blade to be changed more quickly. Initially, the operation of the WBZ 160 appeared to be more complicated, but thanks to the WEINMANN user training and two-stage production support, our employees quickly got used to the new technology. Today, our machine operators refer to a "stress-free working environment."
WEINMANN: "It is important for our company that we are in close contact with the customer because, as it was the case in your situation, we can only develop the machine technology further through this constant dialog. We would like to express our heartfelt thanks to you at this point for sharing your wealth of experiences with us. Is there anything that is particularly important to you for the future?"
Simonavicius: "Yes, it is important to us that our employees continue to receive regular training from WEINMANN. The objective is for the employees to be able to handle the machine and care for it as well as possible at all times and to be able to deal with minor malfunctions themselves."
WEINMANN: "Would you briefly explain your production process?"
Simonavicius: "At present, we produce around 300 houses per year with our WEINMANN production line. The WBZ is situated right at the beginning of the production chain and is connected to a feeding portal and a sorting unit. The processed workpieces are transported onto the assembly tables. There, the frame work is created first, and the panels are then placed on top. Using a special hot press, the glued panels are pressed onto the frame work. The element is then transported onto the assembly tables, where the panels are processed fully automatically with the multifunction bridge WMS. This involves, for example, creating window, door, and assembly openings in the element. The two butterfly turning tables, a window installation station, a plastering station, a wall magazine, and a loading system complete the WEINMANN line."
WEINMANN: "You've already said that you have been able to increase your production capacity thanks to the new machine. To what extent has the situation changed?"
Simonavicius: "Market circumstances have changed substantially. People are increasingly prioritizing a feeling of well-being, healthy living and architecture. Of course, with the Luxhaus Climatic Wall Technology we are in the ideal position. On this basis, we have created a Luxhaus 2020 growth plan, which naturally also requires greater production capacities. The WBZ 160 will help us to produce the required quantities."
WEINMANN: "Mr. Simonavicius, thank you very much for the interview."
Source / Image rights: Reproduction approved by LUXHAUS Vertrieb GmbH & Co. KG,
91166 Georgensgmünd, Germany
www.luxhaus.de
Written by: Eva-Maria Pulvermüller
Back to List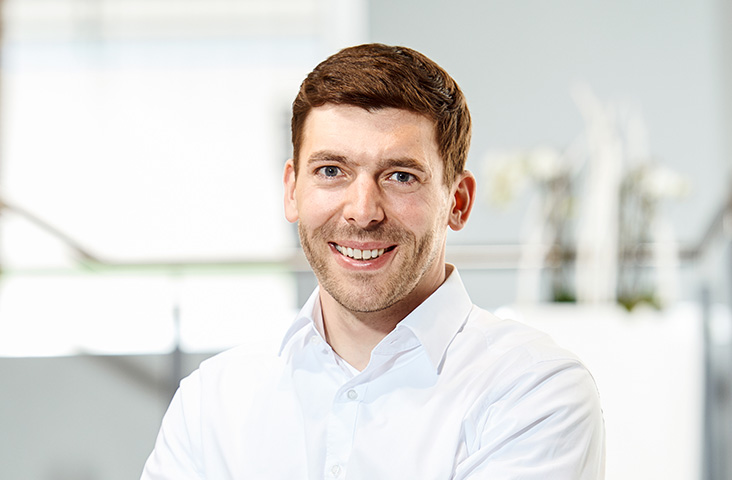 That's how your colleagues produce