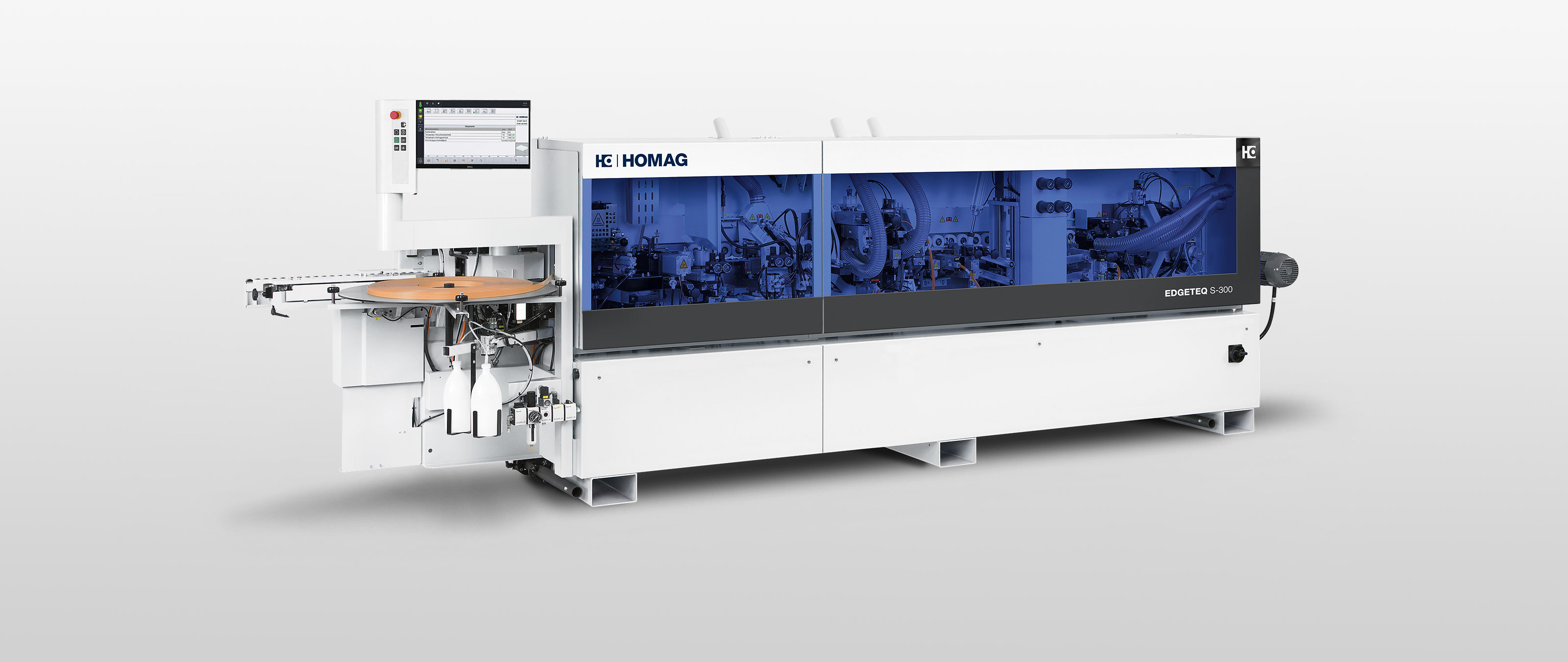 HOMAG's machinery and service continue to be favoured by Archispek
Following the increased demand for the company's products, kitchen designer and manufacturer Archispek Limited expanded and improved its workshop's woodworking machinery.
"I find that HOMAG machines are easy for our operators to use and significantly increase the accuracy, speed and quality of wood processing."

Paul Morrice, Founder and Director
Kitchen designer and manufacturer Archispek Limited improved its workshop's woodworking machinery technology considerably with a selection of state-of-the-art HOMAG machines.
Archispek's customers include retailers and architects who utilise its bespoke products for kitchen refurbishments, new builds and extension projects. Following the increased demand for the company's products over the last few years, Archispek's founder and director, Paul Morrice, has invested approximately £400,000 in HOMAG machinery over eight years.
An expanding workshop of HOMAG equipment
The company's first installation in 2014 was a HOMAG BHX 055 Vertical CNC Processing Centre. Now known as DRILLTEQ V-200 Vertical CNC processing centres, these versatile machines can be used for drilling, trimming and grooving, offering the ideal solution to save time, space, energy and money. They are particularly well-suited to just-in-time production for trade businesses and other small businesses and for custom production in large companies.
In 2021, Archispek acquired a HOMAG CABTEQ S-200 assembly aid for pressing cabinet furniture. Cleanly pressed cabinets are a key sign of quality in pre-assembled furniture when it comes to building kitchens, manufacturing bathrooms or producing office furniture.
HOMAG's assembly technology product series offers the right solutions for smart final assembly. Every case clamp has three things in common: reliability, high levels of performance and pressing quality. From the stationary case clamp to the throughfeed case clamp, the pressing force is conveyed to the cabinet according to the individual material properties. This ensures tightly pressed cabinets with the benefits of accurate square alignment. The combination of ergonomics and power creates real benefits during final assembly, including ever-increasing assembly quantity and quality and a reduced workload for employees.
That year, a HOMAG SAWTEQ B-130 panel dividing saw was also installed in Archispek's woodworking shop for cutting single wood panels and small batches. The SAWTEQ B-130 panel saw costs hardly any more than a well-equipped sliding table saw, while providing a much more precise and efficient cutting process. This is achieved by proven HOMAG technologies and an increase in automation and processing capabilities.
More recently, in 2022, a HOMAG EDGETEQ S-300 edge bander was installed in the company's technology-expanding 8,000 sq. ft. workshop. HOMAG'S edge banding machines feature multi-level technology for automated processing of different wood profiles, as well as a grooving unit or the latest zero joint technology offered by the airTec unit. The high level of automation of the units ensures short setup times and optimal ease of use.
Quality equipment and exceptional aftersales service
Commenting on his choice of woodworking machinery supplier, Morrice said: "I selected HOMAG for my workshop initially due to a recommendation from a director at another woodworking company. HOMAG is now my preferred woodworking equipment supplier because of its products' quality and reliability and the exceptional aftersales service I have always received from HOMAG UK. I find that HOMAG machines are easy for our operators to use and significantly increase the accuracy, speed and quality of wood processing."
If you would like a demonstration or more information on HOMAG's machinery or software, please contact HOMAG UK on 01332 856424
Back to List