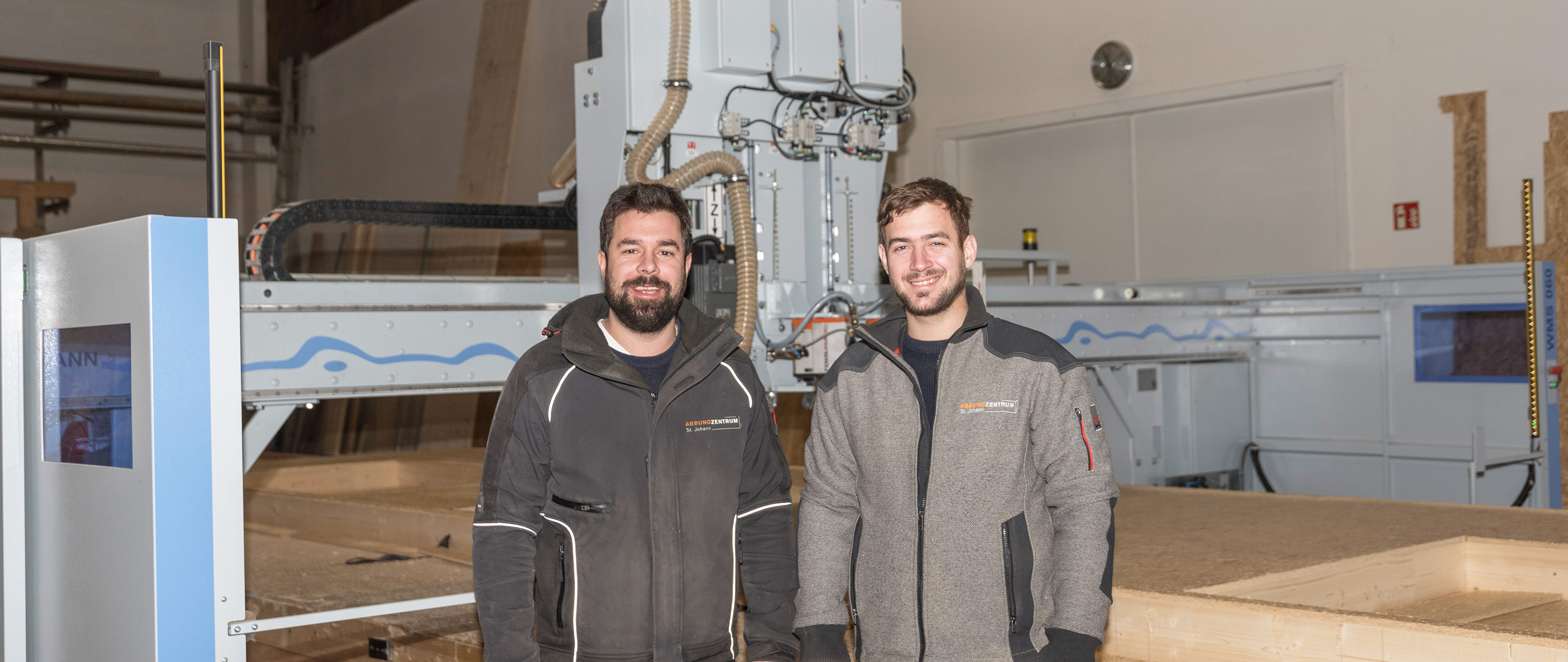 Faster than manual production - WALLTEQ M-120
A beam processing center in St. Johann in Swabia, Germany gains experience with a new "small" solution for element production.
An article from the magazine HOLZBAU die neue quadriga, 06/ 2017. Here you can read the article.
For several years, there has been a clear push for modernization in woodworking shops, which has had an increasingly Impact on smaller businesses. This push relates first and foremost to the automation of element production. The key arguments in favor of automation are usually better quality management and greater flexibility, which enables work to be handled quickly at peak order times. The recurring shortage of skilled workers is also a strong argument for automation.
Elements are in demand
High demand is a challenge that the beam processing center in St. Johann also struggles with. The company has grown rapidly since it was established in March 2015 on the edge of the Swabian Alps: "In the beginning we produced around 50,000 running meters of wood," recalls partner Christoph Bächle. "In the second year we were already producing 100,000 meters, and now in our third year it is significantly higher." This was with a staff of three men who could easily handle that quantity. However, the beam processing business has also changed: "In the beginning we mostly worked with roof structures, but in 2017 the majority of our orders were for timber frame construction," says brother and co-partner Philipp Bächle, "and these customers usually require finished elements." If you do not want to lose these customers, you must also offer prefabricated elements. This is because the high demand for wooden houses in the southern suburbs of Stuttgart has led to the establishment of small timber work companies, and many existing small businesses have also entered into timber work. These companies are all busy operating primarily in the fields of renovation, remodeling and expansion and require prefabricated elements. The same applies for larger carpentries with 15 to 20 employees, who push their production capacity to the limit because of record demand.
"Small" automation
As a result, the self-built production table in St. Johann—initially intended primarily for the production of dormers—suddenly became the focus of business development in 2017. In this sudden change, one thing was clear above all else: they would not advance using the old methods of production. Even after taking on an additional employee, the quantities required by the market could not be met. It was therefore a good thing that the company in St. Johann was situated close to WEINMANN Holzbausystemtechnik GmbH, a specialist in fully-automated element production. This specialist had just developed a "small" solution for timber construction companies and was looking for a suitable company to test the solution. The WALLTEQ M-120 multifunction bridge is a compact machine for small and medium-sized companies, whose entry price with a high level of automation is significantly lower than that of a compact system. With low space requirements—12-m long elements can be produced on a 90-m2 surface—it offers its owner fully-automatic data transfer from the CAD and consistent high quality. Intuitive operation of the machine is also possible. The WALLTEQ M-120 can be combined with practically any type of work table, as well as with the flat-pack table of the beam processing center, which only needs to be adjusted to a suitable height.
CAD included
The WALLTEQ M-120 is equipped with a trimming unit and two chucks for stapling or nailing devices. In St. Johann it is especially good to see that for production in batch size 1, they offer the customer a "wish list" with regards to wall construction, materials and the degree of prefabrication. However, only 10 percent of the customers order the full production program, while 90 percent prefer open elements that you cab insulate and seal at the construction site. Nearly 100 percent use the company's own delivery program. The beam processing center delivers the elements, which are neatly sorted according to the sequence of assembly, to the construction site in a swap trailer. The beam processing center's CAD service is also in high demand: a large part of the work preparation takes place in St. Johann. This also makes sense, as the particularities of production, among other things, must be taken into account during the CAD planning: "For example, if I know that our machine does not have a tool changer, I plan bore holes so that I can get along without any tool changes," explains Frank Holderle, who as the third co-partner at the beam processing center and an experienced master craftsman, is responsible for CAD and machine data.
Seamless transition
By December 2017, he and his co-partners had processed nearly 6000 m2 of elements, approximately 2500 m2 of which were handled on the WALLTEQ M-120, even though it was only purchased by the beam processing center in September 2017. This indicates a speedy start to automated production. Indeed, Philipp and Christoph Bächle were first surprised and then excited about how smoothly the commissioning of the multifunction bridge had gone. Frank Holderle was also delighted that the data transfer had been greatly simplified on the WALLTEQ M-120 compared to more complex systems. All in all, the three partners have experienced a significant increase in capacity, cost efficiency and precision thanks to the multifunction bridge. Christoph Bächle: "We have a high level of quality and our production is about 30 percent faster than manual production, even with the same number of employees. This means that we can now easily meet the steadily increasing demand that threatened to exceed our capacity not so long ago."
Source images: Abbundzentrum St. Johann
Back to List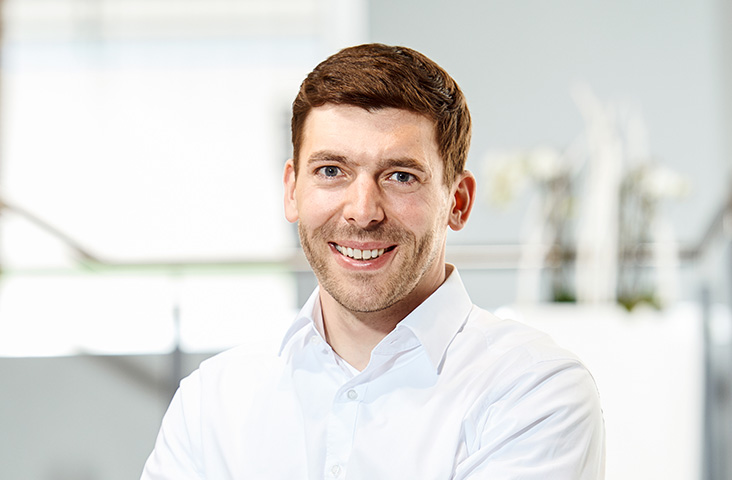 That's how your colleagues produce