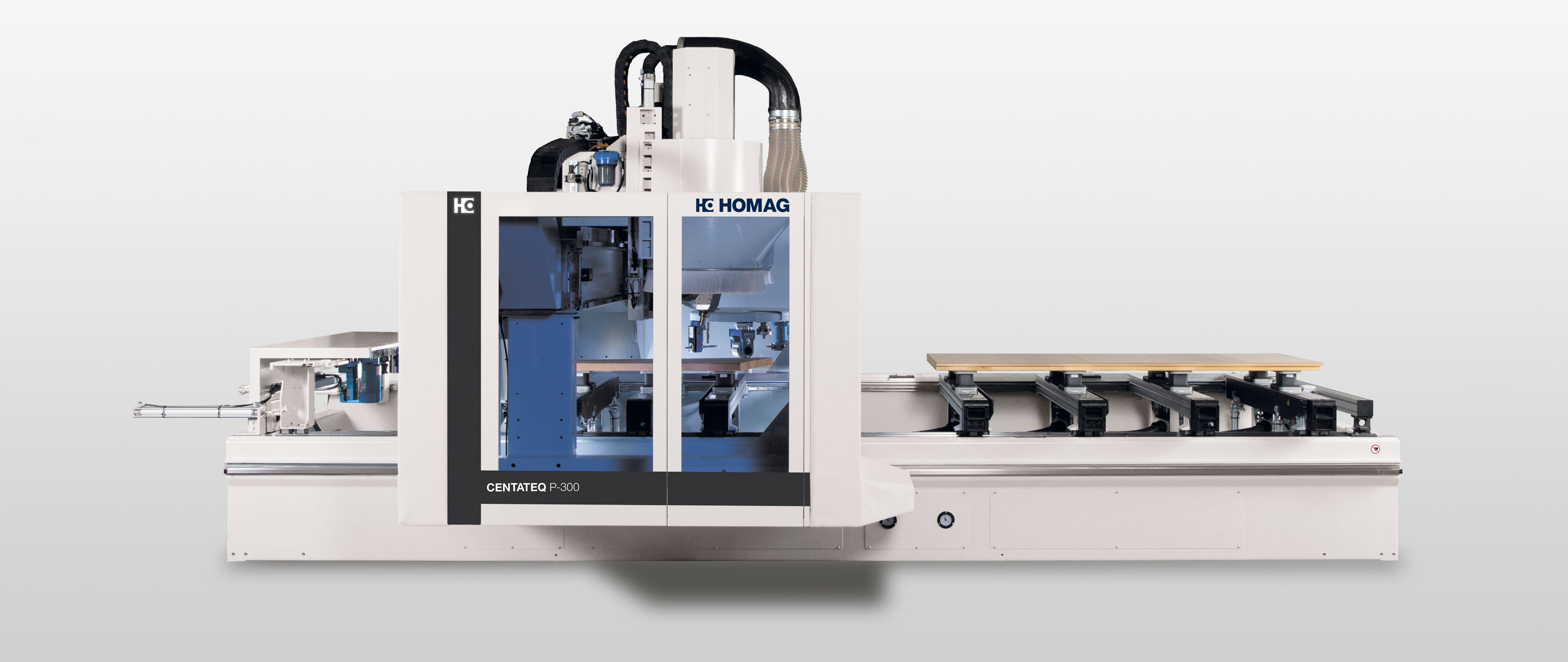 Derg Joinery leaps ahead of competition
With over forty years' experience of both the window and joinery trades, Damian Balfry and Greg Carey continued to form Derg Joinery in 2015. Their high level of expertise and knowledge they brought to the company has led to Derg Joinery becoming the leading manufacturer of timber window frames, casings, doors and screens in Ireland.
Not only has the machine immensely improved efficiency and accuracy for us, but it has also streamlined the production flow by replacing the work of 12 machines!

Damian Balfry, Managing Director of Derg Joinery
With its continuous drive to produce high quality bespoke joinery products and its desire to remain competitive, the company looked to purchase an advanced CNC router. Damian Balfry, managing director of Derg Joinery explains, "We were looking to automate our processes to increase production efficiency. It was essential to us that our bespoke products would still be produced to the same high standards and with the level of accuracy that have become the bedrock for the business."
HOMAG UK – highly recommended within the industry
"We initially evaluated the three market leaders, including HOMAG. We already knew of its strong reputation for first class machinery and reliability within the woodworking industry. However, it was the recommendation from another company in the trade, who we work with and trust, that really convinced us. Having an endorsement from someone who has had considerable experience with HOMAG really made the difference.

"Once we had spoken to HOMAG UK, it was clear that a HOMAG Venture BMG 311 CNC router would be the best fit for us. I had worked with CNC routers in previous roles but I had never seen or used a HOMAG CNC myself.

"HOMAG UK invited us to the UK to visit two companies who were operating HOMAG Venture 5-axis CNC routers at their facilities. We visited both Mumford & Wood in London and Arden Windows in Coventry. Being able to see the machines and witness their capabilities in action really impressed us. Seeing how satisfied the two companies were, and speaking with them about their experiences, really sold HOMAG to us. After the visits, we made the decision to purchase a HOMAG Venture BMG 311 CNC."
The HOMAG Venture BMG 311 CNC – advanced machining at high speeds
"After much discussion with HOMAG UK, we chose a 6175 x 1550 metre worktable for our HOMAG Venture BMG 311. This format would ensure we were able to produce both windows and large doors with as little manual labour as possible. Its LED pod and rail positioning system allows for highly visible, quick and reliable set ups, ensuring that production speed is not compromised between projects.
"The main selling points of the HOMAG machine were the 15kw 5-axis router which is programmable from 0-24,000 RPM, and the gantry system. This has a strong reputation in the industry for its ability to speed up production and increase accuracy – a vitally important factor for us. The BMG's tool changer has 27 tool places with a 13 position drill block for both vertical and horizontal drilling. This means we are able to save time between jobs, as we don't need to manually change the tools for different tasks.
"The CNC has heavy duty pneumatic power clamps for solid wood production which is especially important when producing windows. The power clamps can hold multiple window components at once which again speeds up production. The suction cups allow the machine to hold and process large and heavy doors. This not only reduces the amount of labour needed, but also minimises possible damage to the panels.
"When choosing which operating software to use, we had the option of using external companies. However, we felt that HOMAG's own woodWOP software was the best fit with its simplicity and ease of use. Coupled with woodMotion, the software is able to simulate the program before machining to check for accuracy, as well as provide collision control. This protects the machine from any crashes during production. Additionally, it includes woodScout which is an on board intelligent software system, allowing the BMG 311 to self-diagnose any system errors and faults for fast rectification."
New opportunities as Ireland's leading joinery company
"As HOMAG stipulated, it only took a few days for the machine to be installed and we completed our training at HOMAG UK. Naturally, there were some teething issues getting to grips with the machine and starting to produce windows.
"It was a steep learning curve, especially as we had never used a CNC router as advanced as the BMG 311 before. Those issues, however, were quickly put behind us and now we could not be without this impressive CNC machine. The benefits are already greater than we expected and we have not yet exploited its full capabilities.
"Not only has the machine immensely improved efficiency and accuracy for us, but it has also streamlined the production flow by replacing the work of 12 machines. It really is a one-stop shop and now the only manual labour needed is for gluing and painting. This has meant we were able to upskill three existing members of staff for other roles within the company.
"The Venture BMG 311 has opened up new and exciting opportunities for us with both the trade and general public. It has given us exclusivity by becoming one of few companies in Ireland with the capabilities of a 5-axis CNC machine. We can take on advanced projects which we would never have been considered for previously. The machine has more than met our expectations and has given us a real advantage within the market," concludes Damian Balfry.
If you would like more information or a demonstration of any of the HOMAG range of CNC routers and machining centres, please contact us.
Back to List