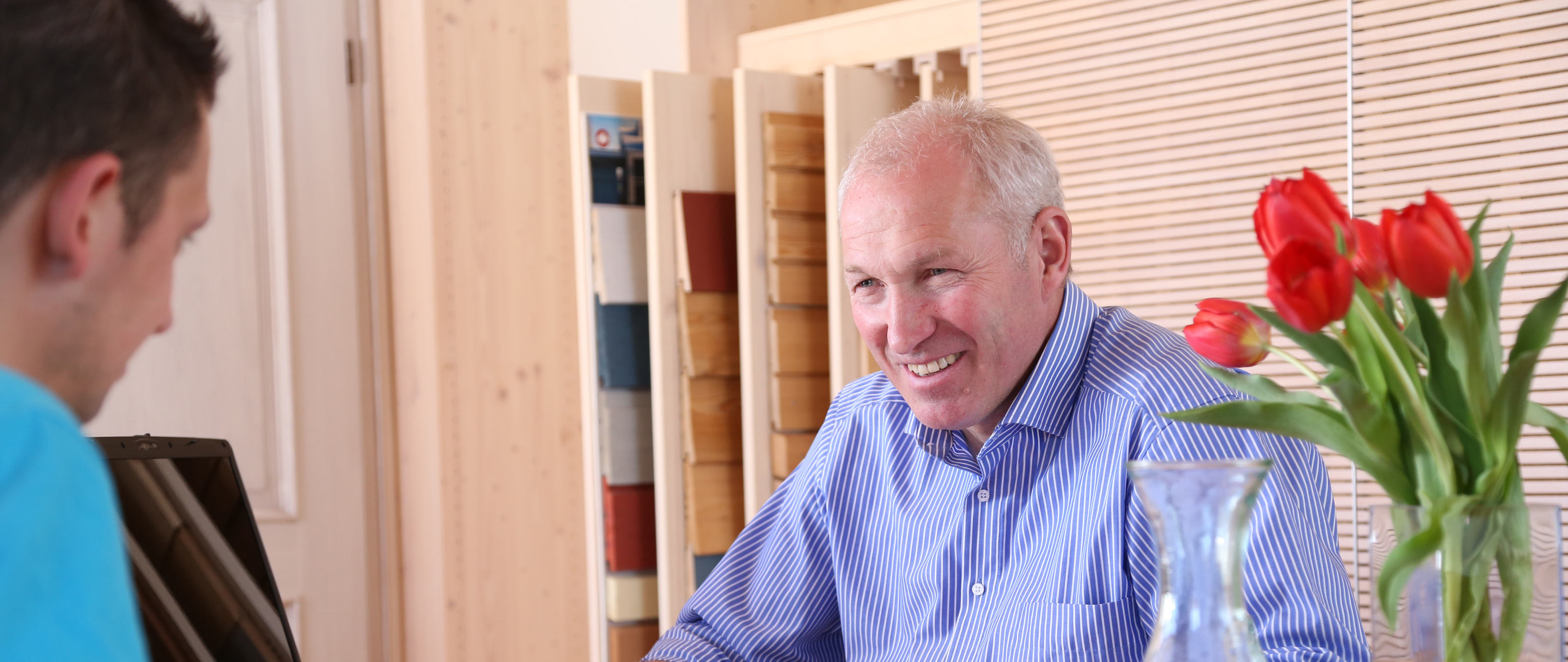 Beam processing by dimension
Modernization has brought a breakthrough: Carpentry Roßner has developed into a successful timber construction business by making targeted investments.
"The carpentry machine from Lonsingen are affordable, don't take up much room in the building, and we don't have to change the baseplate. The precision and processing speed are the best."

Ludwig Roßner, Master carpenter
An article from dach+holzbau, 05/2018 Here you can read the article.
In recent years, a small carpentry business in Pfaffenhofen has developed into a successful timber construction business by making targeted investments.
One of the effects of the boom in the timber construction industry is that small and medium-size timber construction businesses are rapidly upgrading to modern production technology. A side effect of this development is that the competition has changed: in the classic carpentry sector, manual production companies now share the market with an increasing number of competitors who use a high level of technology. The former often come under pressure because in the eyes of their customers - and often their employees too - this modern equipment makes their competitors much more attractive.
Investment to safeguard the future
Master carpenter Ludwig Roßner therefore sees his investment in a WEINMANN carpentry machine as a means of safeguarding the future: "Timber construction companies are getting larger and larger and are increasingly better equipped, which intensifies the competition significantly." The Roßner carpentry, located in Pfaffenhofen in Bavaria, built its first timber house in 1996 and today it produces around 9-10 timber houses every year in a modern beam processing facility. This proportionately includes extensions, loft expansions and commercial buildings. The company delivers sealed wall, ceiling and roof elements to the construction site, and assembly of a detached house takes one to two days. At the core of the beam processing facility is a WEINMANN BEAMTEQ B-660 - a carpentry machine previously known as the WBZ 160 powerSIX. Its processing precision is vitally important to the carpentry business, as most of its customers come through word of mouth and good connections with local architects. Alongside delivery reliability and service, a high level of quality is a top priority in the technical specification.
The new premises provided the breakthrough
Until 2006, the company presented quite a different picture. Back then, production was carried out manually in a narrow, partially open facility and the company produced one to two houses per year. Demand left a lot to be desired, and customers' doubts about the production methods were evident. So in 2006, Ludwig Roßner put a long-considered plan into action: he built the current 1000 m2 beam processing facility to give his timber house production a solid foundation. Although this investment was followed by a financial drought, the general conditions were good: in Pfaffenhofen, just like everywhere else, developers were increasingly turning to timber construction for reasons relating to energy consumption, the environment, and health. With its sustainable houses insulated with wood fiber products, the company was producing exactly what the public wanted. After one or two years demand increased, and then rose sharply. For Ludwig Roßner, the new facility was "one of the best decisions of my life."
Wanted: increased quality and capacity
This success meant it was time for further investments - the master carpenter explored the market for a suitable carpentry machine, as automatic beam processing would enable him to employ more people in element production. This increase in capacity was intended to clear the way for further growth, in light of the boom in timber construction. The carpenter also wanted to improve quality: "Our manual beam processing back then was very professional and precise. Nevertheless, I think it's a fantasy to attempt to achieve the extremely high, consistent level of quality of a machine by hand." In a comparison of potential manufacturers, WEINMANN gradually become the favorite: "The carpentry machine from Lonsingen are affordable, don't take up much room in the building, and we don't have to change the baseplate. The precision and processing speed are the best." A discussion with a WEINMANN consultant also resulted in a clear preference for the BEAMTEQ B-660: "The additional cost of the underfloor unit is moderate but the advantage is huge: six-sided processing with the underfloor unit saves us a significant amount of time, and this saving could become even bigger in the future. The machine was ultimately an investment in the future, and who knows what quantities we will have to manage in a couple of years." In addition to the 6.6 kW underfloor unit for finger trimmers, dovetail trimmers or drills, the BEAMTEQ B-660 is fitted with a five-axis unit with a twelve-part tool changer. It also has a Flex5 sawing unit that can be used to produce angled cuts, curved cuts, miter cuts, and longitudinal cuts quickly and precisely. This results in an extremely high level of flexibility, which is useful for Ludwig Roßner as his machine is used for cutting complex roof geometries as well as beams and studs.
Improved work thanks to automation
Nevertheless, the master carpenter still asked his employees their opinion before ordering a BEAMTEQ B-660. Some were skeptical, "which gave me cause for thought. Some employees were worried that the machine would take the good work away from them." But this fear that was dispelled at the annual WEINMANN in-house trade fair in Lonsingen. "It became clear that the machine can also make a workstation better and more interesting. And that's how it is in our business. The new technology is particularly appealing to young employees - even more so because the additional qualification also improves their career opportunities." There is therefore no shortage of apprentices in Pfaffenhofen, and the company can even seek out new employees with a solid education. Four employees have now attended the training for operating the BEAMTEQ B-660, meaning that the company is prepared for all eventualities: "That's important, because the machine is now a linchpin of our production." The carpentry machine was delivered in April 2017. This was followed by a transition period of approximately six months in which the carpentry business benefited from its many years of experience with Sema. Since then, the BEAMTEQ B-660 has brought not only shorter processing times and greater quality, but also a higher level of prefabrication. Complex processing that was not possible or economical by hand is now simplified by downstream work steps: roof elements can be fitted in the dovetail joints quickly and precisely at the construction site and studs are pushed into lap joints on the beams in the production hall. The accuracy of fit of the individual components is so high that when producing elements, the carpenters can simply use the floor of the hall and there is no need for clamping equipment. A table is not an option at this point in time because there is no more room for extensions on the company site.
Well-equipped for the future
A change of location and further modernization are something for the future. Ludwig Roßner shares this opinion, but passes the baton to his daughter Constanze in this case. The carpenter sees the future prospects as extremely positive: "With the new facility and the modern carpentry machine, our company now exudes a professionalism that makes it much more attractive for customers. And I'm sure there'll be no shortage of orders in the suburbs of Munich."
Back to List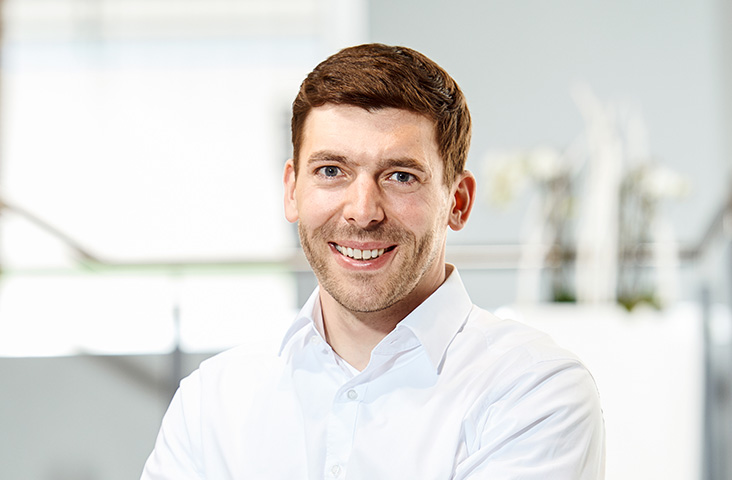 That's how your colleagues produce