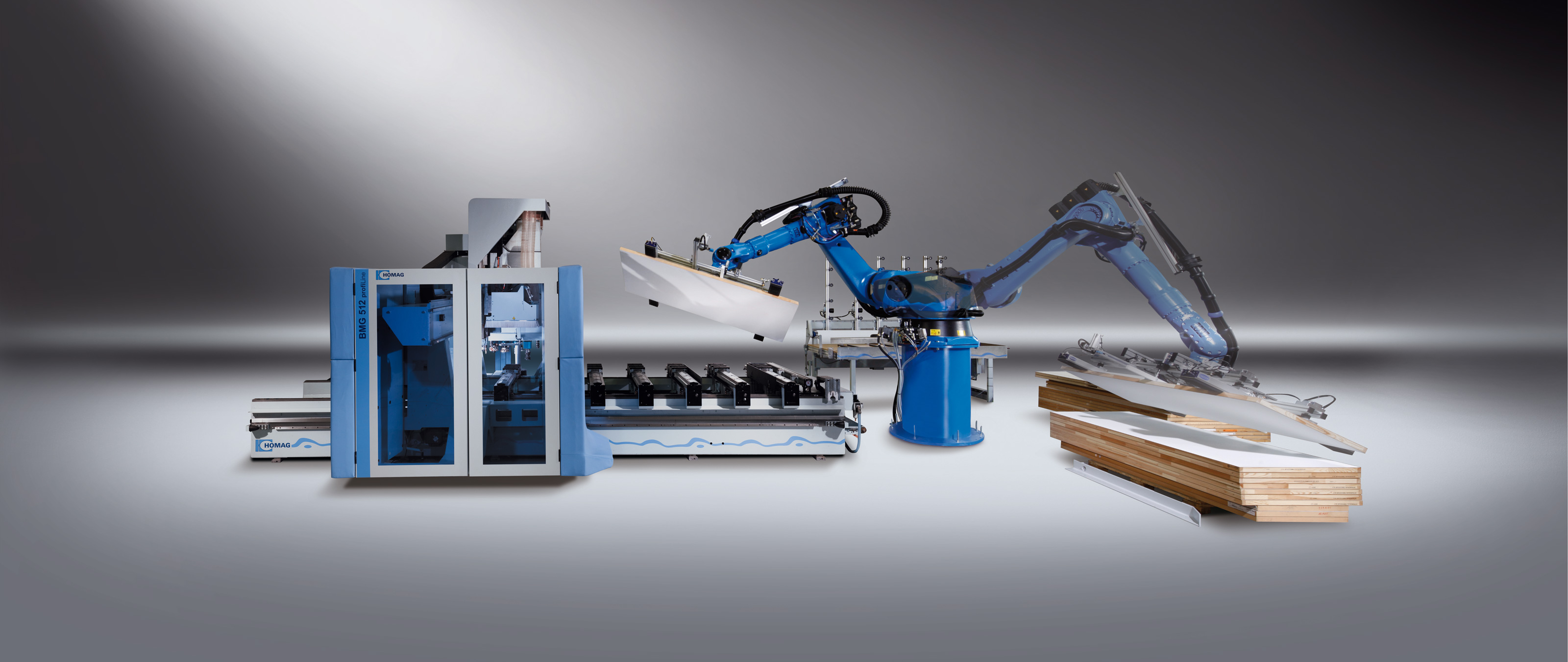 Automating material infeed
CNC processing centers will be tomorrow's standard machines. Their ability to be embedded in existing work flows is crucial to their successful application.
The watchword here is automation. Individually tailored concepts enable a tangible gain in both productivity and quality.
Anyone who attended this year's LIGNA in Hanover had an opportunity to gain an impression of the HOMAG Group's comprehensive automation solutions. No matter what the scale of the customer operation, the HOMAG project engineering team specializing in CNC production cells works in close cooperation with its customers to devise the optimum individually tailored solution. The experts are now able to draw on an impressive fund of experience gained though countless completed plants and production cells.
Why automate?
There are a whole range of reasons for considering automation. Taking all factors into consideration, there is really no getting around it. Even for small-scale joineries, there are striking beneficial effects to be gained with only a modest, easily manageable capital outlay and a surprisingly rapid return on investment. One factor to consider is dwindling production series sizes (watchword: batch size 1). Depending on the technology involved, companies find it increasingly difficult to respond with the flexibility, economy and in particular speed required to address this unstoppable trend. Given this scenario, CNC processing centers are increasingly becoming the vital hinge pin of every workshop. They are able to process batch sizes of just 1 with an enormous degree of process reliability – even when working with mixed stacks.
Another factor is the increasing shortage of skilled staff: It makes little sense for the precious time of experienced employees to be wasted on the laborious feeding and stacking of parts. Their expertise is best put to use in ensuring perfect preparation and organization of the machine environment.
Published in BM 10/2015 Pages 30-33. Many thanks to Christian Närdemann.
Back to List