High school graduates
A bright future with international opportunities
We can offer motivated young people excellent prospects for a successful career. Completing an apprenticeship with a global market leader quite literally means that the world is your oyster.
You will get your first taste of an international business environment the moment that you start your training and studies. Whether you get started with some work experience at one of our global sites or by interacting with our international colleagues, we will ensure that you are well-prepared for all of the professional challenges that you may encounter.
We want you in our team - not just anybody! Take your first step towards a successful future now.
Apprenticeship
Play an active part from day one. This is what an apprenticeship at HOMAG is all about.
More information
Dual Study
With a dual study program at HOMAG, you can apply everything that you learn directly to an interesting project.
More information
Work experience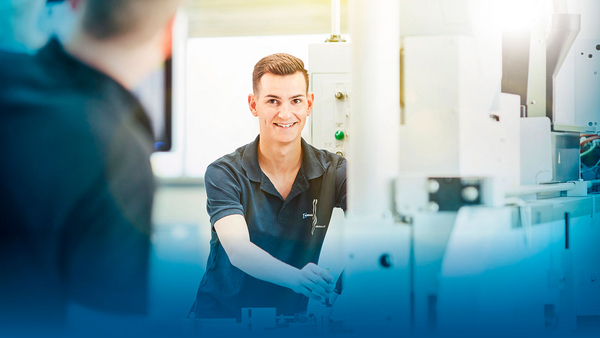 Are you not yet certain about which direction you would like to go in for your career? Let us help you decide. HOMAG offers inquisitive school leavers the opportunity to complete a work experience placement as a way of finding out more about a particular career path.
More information
Apprentices sites
Regional or global? Why not experience both? With an extensive network of national and international sites, HOMAG can offer you a wealth of different opportunities. Find out here how to kick-start your career with us.
More information