Digital support: Future-proof your machines with our Apps etc.
serviceAssist — Find solutions independently
Are unfamiliar fault and error messages displayed on your HOMAG machine? If so, then the new serviceAssist app will help and show you suitable, proven solutions — without direct support from a service employee.
More information is available here.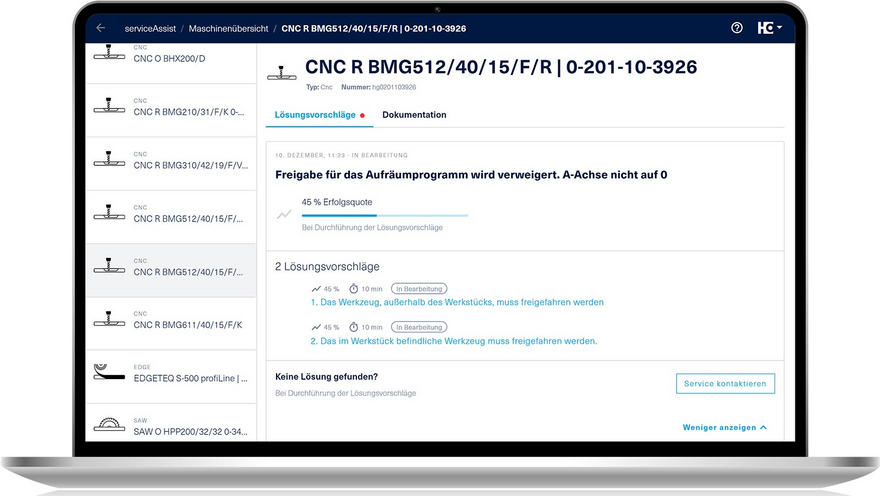 ServiceBoard — The app for machine servicing and maintenance
This app enables rapid identification of errors, direct connection to a HOMAG contact person and a simple overview of all service cases.
The highlights:
Overview of all open and resolved service cases
No need for the phone queue. Your service technician will call you back
Connection with your service technician via video diagnostics
EN: More information is available here.
MMR Mobile — App for performance monitoring of your HOMAG machine
The MMR Mobile app gives you an overview of the performance of your HOMAG wood processing machines. With MMR Mobile, you can also easily identify potential for improvement and derive measures necessary for your production.
More information is available here.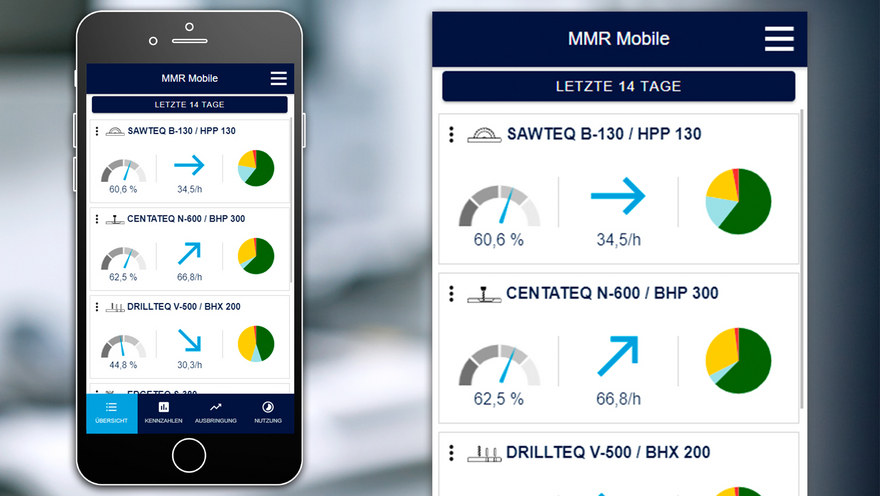 twinio — Digital tool monitoring
With twinio, you can manage your tools digitally. This gives you a quick and easy overview of your tools, on your smartphone or your desktop.
More information is available here.