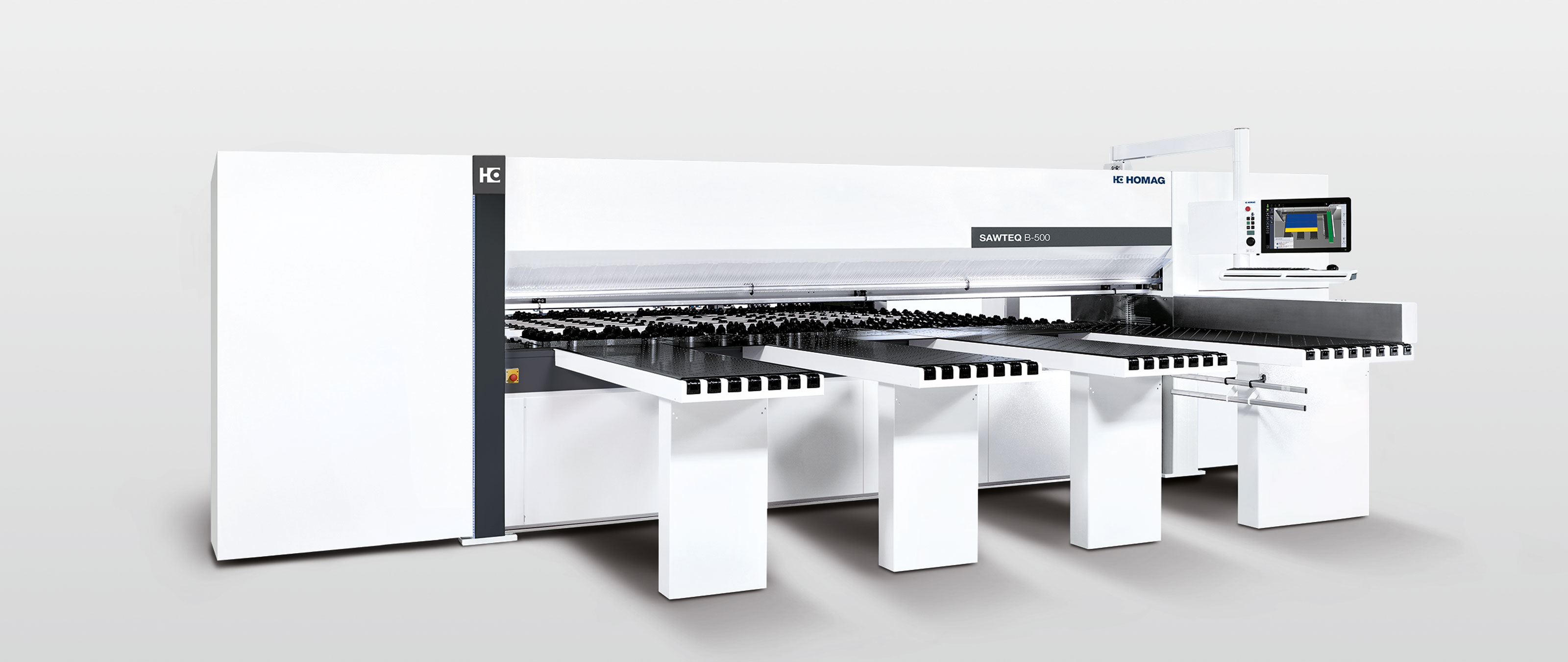 Panel dividing saw HPP 500
Advantage through size is the motto of the HPP 500 – an innovative, robust high-performance saw for mass producers.
The HPP 500 boasts innovative technologies and a uniquely rugged design. The high saw blade projection of 150 mm, or even 170 mm, in itself ensures the tremendous panel cutting performance.
Benefits
Future-proof due to the use of state-of-the-art technologies
Easy to maintain, due to, for example, just small number of centrally located, easily accessible lubrication points
Minimum dust emission as a result of innovative extraction geometry
New saw carriage guide with self-adjusting running wheels – patent pending
Innovative pressure beam guide principle for long service life and lasting precision

Saw body made of SORB TECH – advantages over steel girder designs:

– 10 times better vibration dampening
– 20% higher sound absorption
– 30% longer saw blade life
– 40% lower consumption of primary energy during its production

Control software CADmatic 5

– Intuitively understandable
– Full HD widescreen multi-touch monitor
– Harmonized user interface powerTouch
– 3D real-time process graphic
– Graphically supported diagnostics

Energy-saving positioning of the main saw blade by means of linear guide system with rocker
| | |
| --- | --- |
| Saw blade projection | 150 [mm] (170 [mm] as option) |
| Cutting length | 3,200/3,800/4,300/5,600/6,500 [mm] |
| Program fence speed | 90 [m/min] |
| Saw carriage speed | up to 130 [m/min] (150 [m/min] as option) |
| Main saw motor | 18 [kW] (36 [kW] or 42 kW as option) |
| Operating software | CADmatic 5 |
Back to List