WORLD PREMIERE: The digital platform for the wood industry's value chain
Digital. Wood. Works. The digital future has now begun: At LIGNA in Hall 14, the HOMAG Group was presenting the digital platform for the wood industry.
An important step into the digital future.
Information is the fuel of today. But does this also apply to the wood industry? The answer is a resounding "Yes". Without data, tools cannot be adjusted and workpieces cannot be machined. The solution is "tapio" – because companies in our industry are now taking the step into Industry 4.0 – and thus into the digital future.
So, what is tapio?
"tapio" stands for the world's digital platform for the value chain in the wood industry. tapio combines digital products for the entire wood industry with thousands of production machines as well as a wide range of materials and tools in an IoT platform (IoT = Internet of Things). In short: This digital platform completely covers the whole wood industry value chain.
tapio combines mechanical engineering know how, service, software and consulting for companies of all sizes worldwide in order to simplify work and increase productivity and quality. The result is a set of unique solutions for an extended range of processes which make individual business processes more efficient, faster and more reliable than ever before.
tapio GmbH – headquartered in Munich – was founded in order to operate this cloud-based platform with digital products and data-based services ("smart services"). Therefore, the tapio user is supported in thoroughly exploiting optimization potentials for production and marketing processes.
Learn more at www.tapio.one
What is possible with tapio?
tapio is open to partners and new solutions – because all of the technological solutions for the wood industry can be found right here at home. This includes, for example, a mobile display in real time of the machine's status for the operator. The digital solution space offers open interfaces to all partners, woodworking companies and technologies: So besides CloudReady machines, older machines can also be integrated into the platform - the same applies to different software solutions or other manufacturers' products.
See the individual. See the whole.
Regardless if it's an operation close to the machine or away from the machine, whether a business process or a production process, it's more important today than ever before to align all details and parameters along the value chain. In other words, it is essential to coordinate the entire process – from production, to processes, to data flow. And tapio performs all of this.
Practical and workable solutions. From experience.
Woodworking is a complex business. Understanding our partners' requirements and woodworking companies is just as important as developing new technologies and trends. But which digital opportunities are opening up? What does the end customer want tomorrow? And how will services evolve? tapio provides these answers, because tapio stands for machine competence, software expertise, consulting services and also services – thus lifting the wood industry to new heights.
tapio generates intelligence from tons of collected data, which then can be profitably used by wood-processing companies. This secures their investment for the future.
Always an important consideration: Data security.
Together with the USA, Germany is a world leader in the digitalization of industry. This goes hand in hand for taking over special responsibility for securing all data. Whether for smaller companies, medium-sized companies or global corporations, tapio uses the same highest standards and is involved in HOMAG's coordinated reference project for IT security for Industry 4.0, IUNO. Funded by the federal government, the project brings together 21 renowned partners from different size institutions and companies from industry and research (including Siemens, Bosch, Fraunhofer, and many others). tapio also works together with renowned software partners such as Microsoft and the Software AG.
Start time: LIGNA
All HOMAG Group machines ordered from LIGNA are ready to provide data to tapio's cloud. CloudReady machines have the necessary technology to connect to the IoT platform.
The very first tapio products could be seen and experienced live at LIGNA – this includes, for example, a plant's status as well as notifications and alerts from machines. These could be viewed by all visitors via a freely available app at the fair.
Back to List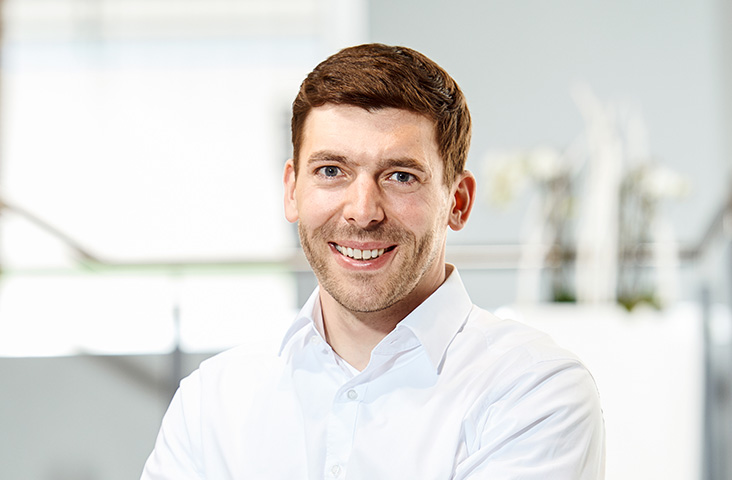 That's how your colleagues produce