New features across the board: Surface finishing expertise at LIGNA
Developments across the entire product range
Technology developments for surface processing are continuing at HOMAG. This will be evident at LIGNA 2019, with surface solutions taking center stage on most of the stands at the trade fair in Hannover. Machines for surface and profile spray coating, sanding machines in different performance classes, solid wood profiling and the latest developments in the field of lamination will all be on display. HOMAG will also be represented at Makor's stand: Over the last two years, HOMAG has enjoyed a close creative partnership with the painting system specialist from Italy.
HOMAG will be presenting new technologies and features for all aspects of surface processing, offering users new methods for manufacturing high-quality furniture in an ergonomic, smart and efficient way.
SPRAY COATING: a broader product range for wet coating
Since LIGNA 2017, HOMAG has offered wet-coating technologies for the surface coating of furniture. This product range marked the beginning of HOMAG's close partnership with the world-famous painting system specialist, Makor.
HOMAG started with a series of spraying coating machines, whose innovative loading and unloading concept helped make them the ideal solution for small and medium-sized businesses to enter the world of automated spray coating.
This year, at LIGNA 2019, HOMAG will present a broader range, which will include spray coating solutions for a wide range of requirements — from trade to industrial applications.
NEW at LIGNA 2019:
Solutions for spray coating flat workpieces, strips, and window and profile parts
Machines with an oscillating spray arm for simple workpiece contours or spraying robots for complex 3D part geometries
Compact machines for trade, as well as high-performance systems for medium-sized companies and industrial applications
Individual machines or complete systems including all handling components and drying systems
PLANING & MOULDING: complete solutions with ergonomic operation
LIGNA 2017 also saw the launch of HOMAG's first range of planing machines. Since then, users of HOMAG products can choose from machines for the four-sided planing of window scantlings, the planing of floorboards or the profiling of non-standard furniture components, plus many others. With the MOULDTEQ M-300 planing machine, HOMAG offers a solution that combines the latest technology with solid machine construction. The planing machines in this series offer many specific advantages such as:
Flexibility, thanks to the variable feed and adjustable spindle speed
Ideal power transmission, as each spindle is driven by its own motor
Intuitive machine operation with powerTouch
High level of precision thanks to solid cast iron stand
The focal points at LIGNA 2019:
Simple planing thanks to ergonomic touch operation with HOMAG powerTouch — the innovative user interface
Integrated complete solutions for MOULDTEQ planing and profiling machines: HOMAG will present intelligent automation solutions that make it possible to combine planing machines with other production steps, further optimizing production processes
LAMINATING: Optimizations deliver an economic, ergonomic and modular laminating solution
The decorative finishing of wooden panels with laminate, foil or veneer is of great importance to wood processing businesses and, according to recent studies, it will continue to become more important in the future. With that in mind, HOMAG is seizing the opportunity and optimizing the LAMTEQ laminating system product range for LIGNA 2019.
NEW at LIGNA 2019:
Laminating solutions with a special focus on efficiency and ergonomics, such as the handling concept of the LAMTEQ F-200, which was featured in the fall
An optimized, modular LAMTEQ machine system, which will enable laminating systems to be configured in a simple and unique way to suit the most specific capacities and requirements
With these features, HOMAG is once again increasing its expertise in the area of laminating, with solutions for industrial laminating systems (HOMAG completeLine), highly flexible systems specifically developed for small and medium-sized companies and even solutions for profile casing.
SANDING: a complete, optimized range
For decades, HOMAG has been well-known for its powerful wide-belt sanding machines. At LIGNA 2019, the machine manufacturer will present to visitors a complete, optimized range of SANDTEQ sanding machines. As it has done previously, powerTouch machine operation will continue to play a large role, with a graphical operator guidance system that has once again been improved by developers. The easy-to-operate user interface not only enables quick and simple input, but can also be tailored to the needs of the operator.
At LIGNA, HOMAG will demonstrate how the SANDTEQ sanding machines also offer the technical features that will enable them to meet the requirements of tomorrow and to step effortlessly into a digitized world.
NEW at LIGNA 2019:
Graphical optimizations of the user guidance system with the powerTouch control system
Back to List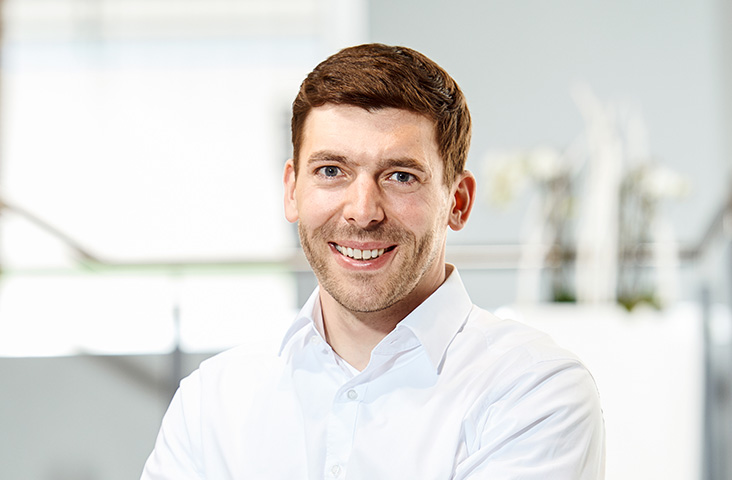 That's how your colleagues produce