LIVE.HOMAG: Panel dividing saws from S to XXL.
Which saw best fits your production requirements? What support do HOMAG saws provide in times of shortage of skilled workers? And what role does the end-to-end data integration have from planning work and material storage to cutting and stacking? These and other questions will be answered at Live.HOMAG.
Easy machine operation coupled with maximum efficiency and flexibility in cutting — these strengths make HOMAG saws even more impressive. Fully equipped with the CADmatic 5 machine controller and the option of utilizing intelliDivide as a cloud optimization solution or Cut Rite as on-site optimization solution.
In Horb and Holzbronn, customers will learn everything about panel saw sizes from S to XXL. Whether single saws (SAWTEQ B-130 and SAWTEQ B-200) or saw cells (SAWTEQ B-300 with storage system STORTEQ S-200, or the robotic SAWTEQ B-300 flexTec and SAWTEQ B-320 flexTec), basic equipment or with customized extras: HOMAG shows how customers can process their panel cutting orders with greater flexibility, faster and more economically. The focus is not only on cutting, but also on simplifying the upstream and downstream processes, thereby optimizing the smooth flow of parts. The intelligently integrated HOMAG software solutions also ensure lean processes and maximum material utilization.
SAWTEQ B-130: simply efficient from the start.
It starts with the SAWTEQ B-130. It costs little more than a well-equipped sliding table saw, while providing a much more precise, efficient, ergonomic and safer cutting process. This is ensured by proven technologies combined with forward-looking solutions.
In addition to the standard of 3200 mm, the SAWTEQ B-130 is now available with an optional cutting length of 3800 mm. This means that, if required, larger panel formats can be processed on the entry-level saw — easily and conveniently. A further benefit is that, with a cutting length of 3800 mm, the SAWTEQ B-130 can also be equipped with Easy2Feed for automatic feeding. To enable this, a scissor lift table is integrated in the rear machine table. This can be conveniently loaded with entire panel packages from the rear machine area and thus ensures faster processes with a better flow.
To ensure an intuitive and faultless cutting process, the SAWTEQ B-130 is already available with the intelligent intelliGuide basic operator guidance. In addition, customers can look forward to the SAWTEQ B-130 and SAWTEQ B-200 being a highlight at LIGNA. Although we cannot reveal too much, cutting will be even more efficient.
SAWTEQ B-300: storage system integration and intelliGuide professional.
The SAWTEQ B-300 with automatic storage system integration goes a step further. Customers will be able to see this live in a complete version boasting numerous extras for high material throughput and ergonomics. These include the STORETEQ S-200 automatic storage system, an integrated pre-stacking table with panel labeling system, Power Concept professional, the fully equipped intelliGuide professional operator assistance system and the LITE destacking module. These solutions work together to ensure an optimal process flow and increased productivity.
SAWTEQ B-300 flexTec: the robot saw for woodworking shops — efficient and flexible.
Maximum flexibility is one of the most important skills in woodworking shops: First off, many batch size 1 orders are on the agenda, which must be processed as automatically as possible. Another situation may require series production jobs, with large batch sizes in a package. And in between there are always express jobs. So, what a benefit it is that HOMAG offers, in the SAWTEQ B-300 flexTec, a saw that covers the entire range of requirements.
The saw is equipped with an industrial robot that completes cutting in batch size 1 over long lines completely autonomously — up to 800 parts are produced per shift. If required, the operator can simply switch the saw to manual operation. This is because the saw has all the functions of a classic HOMAG panel saw.
But: How can the special machine concept be optimally utilized, and which optimization options are offered? This will be demonstrated by HOMAG in Horb and Holzbronn: from defining the customer-specific stacking strategy and optimized work preparation, to boosting output through potential ghost shifts or automatic stack removal.
Back to List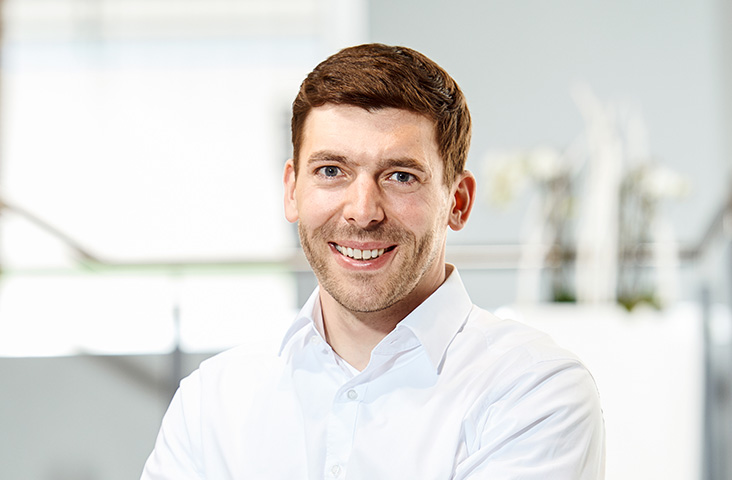 That's how your colleagues produce