Innovation Days OPTIMAT Group
The OPTIMAT team invites you to its annual in-house exhibition on October 12 and 13, 2023. On these two days we will take you into the world of innovation and state-of-the-art technologies.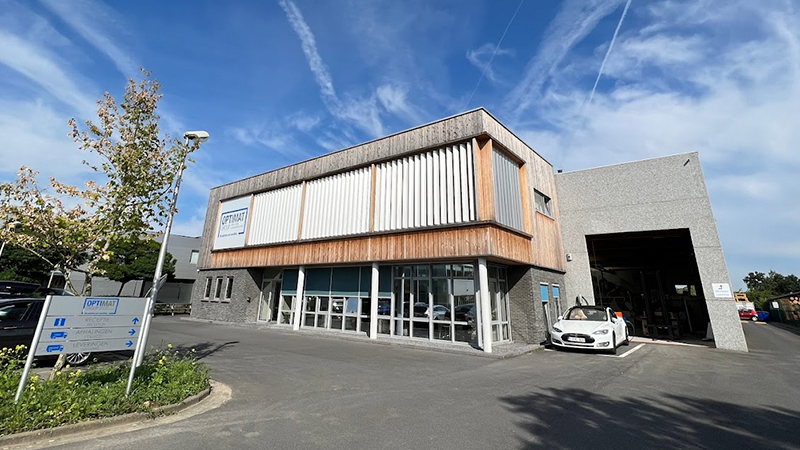 What awaits you?
At the Innovation Days, you will have the chance to get to know some of our most sensational HOMAG machines. These machines were designed to transform the world of woodworking, raising the standards of precision and efficiency to a new level. Here's an overview of the machines that await you there:
EDGETEQ S-200: The optimal balance between area requirements and performance. This edge banding machine offers precise and seamless edge processing.
EDGETEQ S-300: For those who strive for efficiency without sacrificing quality. This machine offers advanced edgebanding with a full range of capabilities.
EDGETEQ S-500: The epitome of precision and flexibility. This edge banding machine opens up new opportunities in the world of high quality edgebanding.
SAWTEQ S-300: This machine combines speed, reliability and excellent sawing performance for a perfect result.
DRILLTEQ V-200: This vertical machining center offers versatile drilling options and configurable capabilities for optimal results.
DRILLTEQ V-310: The newest member of the portfolio is a production marvel with a footprint of only 11 m².
DRILLTEQ V-500: For those who only settle for the best. This machine delivers unmatched drilling performance.
CENTATEQ N-210: This CNC machine stands for accuracy and reliability, so you can easily perform complex machining operations.
CENTATEQ P-110: The compact powerhouse that makes no compromises. This CNC machine brings top-notch performance in a compact form.
CABTEQ S-250: The efficient carcase press from HOMAG.
During the event, you can see these machines in action in detail and learn more about their specific capabilities. At regular intervals, we will be demonstrating our digital products, such as the revolutionary HOMAG productionManager and the cutting-edge iVP solutions.
We are also pleased to announce that our valued partners R.A.S., Leuco and Group Engels will also be present at this inspiring event.
Win great prizes
In addition, our in-house exhibition offers you the exciting chance to win something - with prizes of up to € 1,000! By attending with a reservation, you are automatically entered. Do not miss this chance.
Useful information
Thursday, October 12, 2023: 10:00 - 20:00
Friday, October 13, 2023: 10:00 - 20:00
Address:
Waterven 12
8501 Heule (Belgien)
Innovation Days OPTIMAT Group
To ensure your place at this unique event, we would like to ask you to register in advance. Then we can offer you a pleasant and personal experience during your visit.
---
Back to List