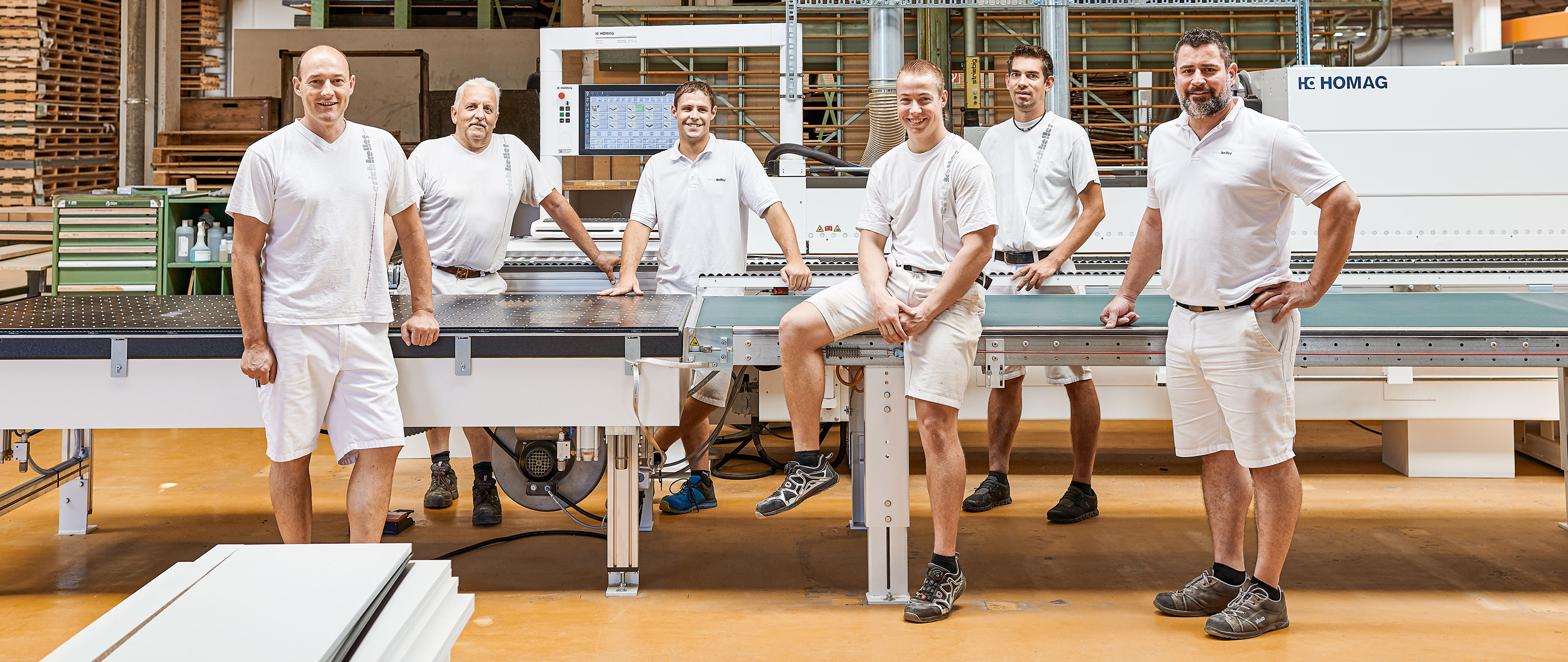 We are always on the pulse.
Erich Keller AG: Interiors, communication desks and indoor climate systems
Some companies turn down demanding projects for being too complex, too challenging, or falling outside their area of expertise. This is precisely where we come in. Because for us, change equals opportunity. This is what Erich Keller is all about.

Markus Neff, Head of Production at Erich Keller AG
In 1951, Paul Keller Sr. founded the Schreinerei Keller in Schönenberg an der Thur, Switzerland. Starting out as a traditional village carpenter, the company's success story really took off in 1981 when Keller's son Erich took over, buying land and demonstrating true courage by building a new joinery in the neighboring municipality of Sulgen. People there were rather skeptical at first, saying: "Let him do what he wants; he'll be gone within two years," explains Markus Neff, the company's current Managing Director. But four years later, the joinery's workforce had doubled to 35 — and by 1990, this figure was almost 60. Today, 110 men and women manufacture solutions for interiors, communication desks and indoor climate systems in a facility spanning over 9000 square meters.
Always made with the customer in mind.
2012 saw Erich Keller hand over management to his brother Paul, but the focus of the company remained the same. Just like the man it was named after, Erich Keller AG continues to be a creative company with a clear mission statement. Each and every one of its employees shares responsibility, contributes ideas and plays their part. This can be seen in the company's day-to-day work and is actively encouraged through measures such as ergonomic workspaces, which the company develops and builds itself. This ensures that all employees are able to work to the best of their ability to achieve every joiner's goal: complete customer satisfaction. After all, every satisfied customer constitutes a good reference and — ultimately — free advertising. In an interview, Markus Neff explains the company's customer focus: "We don't simply sell what we can produce. We produce what we can sell — because that's what customers ask of us." With this mindset, the company is able to identify trends at an early stage and secure niches with lasting success. Among other things, this approach has led to the creation of an entire line of business: indoor climate systems.
Ensuring a pleasant working environment.
In the 1990s, computer technology developed at a rapid pace — and at the same time, so did the amount of heat generated by computers. The problem was that, back then, no one had found a solution for efficiently regulating the temperature around the desk space. So Erich Keller had to develop one himself. In 1997, the first communication desk with an integrated cooling system was created. Today, Erich Keller AG develops tailor-made solutions for ensuring maximum comfort in terms of climate in the workplace, from cooled rack cabinets and doors with integrated ventilation technology to parapet-fitted devices for air conditioning in office buildings. The Swisscom business park in Ittigen, Switzerland, provides an example of these solutions in practice. The business park ranks among the five top buildings in Europe in terms of energy efficiency, environmental friendliness and cost effectiveness.
Solutions you can bank on.
Erich Keller AG never shies away from tough challenges, as demonstrated by its branch specializing in communication desks. In addition to the Zurich municipal police, the CERN nuclear research center and RWE, Commerzbank in Frankfurt is another big name that trusts Erich Keller AG to provide them with modular, space-saving and ergonomic solutions made in Switzerland. Erich Keller AG has more than 45 years of experience and has produced over 35,000 workspaces — achievements that speak for themselves, especially when paired with the company's unparalleled expertise in interior design. Its expertise was put to the test in 2017, when the company carried out a highly unusual project. As part of the repositioning of Bank Cler, all 31 of its branches across Switzerland were rebuilt — in a record time of just 36 hours. This sounds like an impossible task, but as Markus Neff says defiantly: "Erich Keller made it happen." Meeting deadlines is essential for the Swiss manufacturer, because this is the key to maintaining long-term partnerships. That is why René Huber, Assistant to the Managing Director, is keen to reemphasize: "We never deliver late. Never."
The reasons for choosing HOMAG are its precision, versatility and reliability
The same level of reliability that Erich Keller AG demands from its suppliers. "Good suppliers become our partners. We work almost exclusively with HOMAG machines for good reason," states Markus Neff. The huge versatility of the machines is also a contributing factor. The joiners working in the production line can finally manage all three business areas of the company at the same time thanks to the panel dividing saw, edge banding machine and five processing centers supplied by HOMAG.
The two companies have been working together for over 30 years. Erich Keller AG has experienced impressive growth during this period, including from a green perspective: The company now employs more than double the number of staff and generates three times higher sales, yet it consumes less power than it did at the start. To sustain this growth in the future and continue attracting new employees, Erich Keller AG is increasingly relying on digital solutions. "We want to be up to date with the latest technology at all times. So we have to stay ahead," explains Markus Neff. HOMAG is also an important point of contact for the Thurgau-based company. But when you ask the Managing Director what he appreciates most about HOMAG, his answer is clear: "The rapid service and top-quality maintenance." Because it is only when the machines are running that employees are able to do what they do best: combine design and technology with intelligent ideas and solid craftsmanship to set standards across the globe.
Back to List
Erich Keller AG
Products: Interiors, communication desks, indoor climate systems
Location: Sulgen, Thurgau, Switzerland
Founded: 1951
Employees: 110
Started working with HOMAG: 1988
HOMAG machines:
Panel dividing saw HPP 380 (today: SAWTEQ B-300)
Storage system STORETEQ S-200
CNC processing center BP 85
CNC processing center Venture 3
CNC processing center BOF 211
CNC processing center BOF 222
CNC processing center BHX 200 (today: DRILLTEQ V-500)
Edge banding machine EDGETEQ S-500
Return conveyor LOOPTEQ O-300
erichkeller.com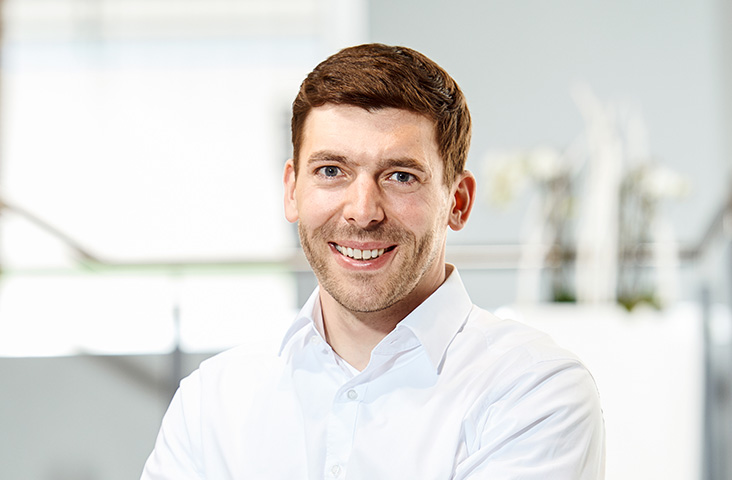 That's how your colleagues produce