User friendly & efficient
KA Holzbau AG in Grindelwald, Switzerland build around 6–10 houses each year, and also construct barns and roof trusses depending on the order volume. Alongside the timber construction business the firm also operates a joinery workshop producing kitchens, furniture, windows and interior fittings. Depending on orders, the joinery workshop employs 13–14 employees, while approximately 12 people work in the timber construction section.
We spoke to the Managing Director Stefan Brügger.
WEINMANN: "Mr. Brügger, in this year your company has purchased a WBS 120, which had just come onto the market at that time. How did you come to find out about this machine so quickly? "
Brügger: "We have been using HOMAG machines in the joinery for a long time, so we really didn't need to look any further to find a new timber framing saw."
WEINMANN: "And what were your reasons for choosing this particular machine?"
Brügger: "First, we were very happy with our HOMAG machines. Secondly, the WBS 120 offers an excellent price/performance ratio, and covers all our needs. In fact it was initially intended as a fast and precise saw center for timber frame construction. It was only after we saw the WEINMANN demonstrations when we realized we could use the machine for other tasks. Today almost 90 percent of our work is handled on the machine, including our entire roof truss production with valley rafters and miter cuts."
WEINMANN: "Have you had to make any changes to the work table, perhaps as a result of using smoothing techniques?"
Brügger: "We're not at that stage yet, but we use the machine for marking, which saves us a great deal of time in panelization. We are already preparing for the smoothing processes - now that we've seen what the WBS 120 can do, we are constantly thinking of new ideas."
WEINMANN: "Does the Service team help you implement these ideas?"
Brügger: "Absolutely. They've taken care of everything right from the start. Even now we're in close contact with WEINMANN. Our ideas on how to operate the machines more efficiently have successfully been put into action. In CAD mode, for example, the machine does not make some valley cuts, because they exceed the cut depth, but we demonstrated that it is still possible to make rough cuts under manual operation. This saves us a lot of work because the collar beams can then be reworked with minimum effort. More over the machine was individually tailored to our work processes. The work sequence was chandes and the WBS 120 no longer turns beams independently, because we use a lot of exposed timber."
WEINMANN: "Is there anything else you'd like to say about the WBS 120?"
Brügger: "We were impressed by how user-friendly the machine is. Generally, the software is easy to use during operation, which means we don't have any CAD follow-up costs. And the user interface during manual operation is so simple that just about any employee can use the machine. You just set the WBS 120 up and off you go. It doesn't require any highly trained specialists to operate it. In terms of user-friendliness and performance it is an ideal solution for small to medium-sized enterprises."
WEINMANN: "Mr. Brügger, thank you for talking to us."
Back to List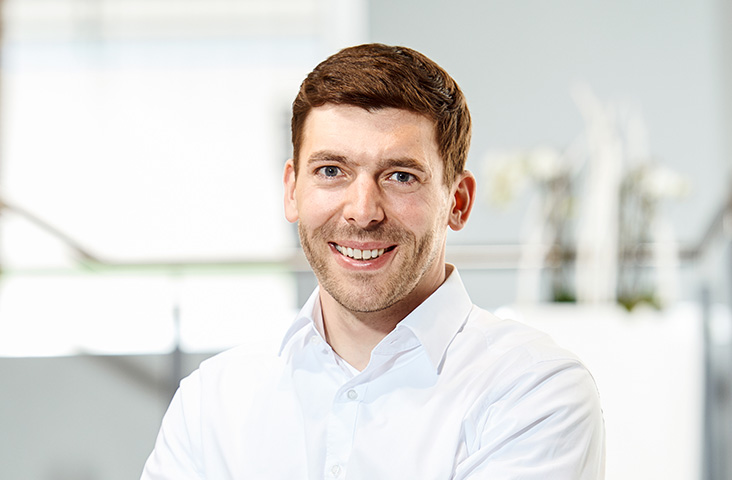 That's how your colleagues produce