The high-performance solid wood portal WMP has proven itself to Stephan Holzbau, Züblin Holzingenieu
Since 10 years, Stephan Holzbau (a subsidiary of Ed. Züblin AG) based in Gaildorf/Germany has been working with the WEINMANN multifunction bridge WMS 160. With 3.2 m working width and 40 m length of travel, the machine already provided extensive processing opportunities and continues to offer.
In 2013, due to in-plant expansion and in order to eliminate production bottlenecks, Stephan invested in the WEINMANN solid wood portal WMP 240. It allows the machining of work piece widths of up to 5,600 mm. The length of travel of 60 m results in a processing length of 50 m. Not only the machining dimensions are impressive, the design of the machine provides maximum flexibility and processing speed to Stephan Holzbau.
Equipped with two independently working, powerful units, complex saw cuts as well as interpolating routing operations can be performed. With the 18 position tool changer, a wide variety of tools (e.g. chain saw, drill, saw, router, chain mortiser, marker) are provided, and can be supplied according to the required processing. Thus, some high and fast processing flexibility is ensured. The magazine for the deep hole drilling tools enables horizontal drilling of up to 1,300 mm depth into all work pieces, even diagonally. The underfloor unit enables fully automated 6-sided machining. Maximum work piece thicknesses up to 600 mm are possible with the flangeless saw blade, if this is an option you want.
For the deposit of the always different work pieces, ranging from simple plywood panels to complex glulam structures, a special console table was developed by WEINMANN. These consoles can be adapted to the respective requirements quickly and easily – whether it is for the processing of a long, oversize glue binder, or for the machining of smaller work pieces on two or more separate workstations.
Since more than a year now, Stephan Holzbau GmbH in Gaildorf has been operating with the solid wood processing center, performing all works in the field of timber engineering with it. The benefits that have arisen for Stephan from investing in the panel processing center are enormous: Due to its high processing power, the high demands that were made on the WMP in terms of speed and accuracy were significantly exceeded. So all kinds of plywood and laminated wood related work are performed with the WMP, thus the multifunction bridge WMS 160 could largely be relieved, so it can be used for other tasks, mainly for timber frame construction.The also optionally upgradeable additional units (nailing and stapling devices) can be used for instance for the further processing of cross-laminated timber panels with gipson board and wood fibre board.The console table is divided into several areas. So the processing of smaller work pieces can be carried out at two or more stations simultaneously, whereby the capacity utilization degree of the machine increases significantly.The processing flexibility has been greatly enhanced through the 5-axis technology and the planned free placement and measuring of free geometry or complex laminated beams. The servo motors enable both extreme heavy weight processing as well as delicate and true in detail work. As at any one time only the power consumption for each work request is drawn, significant energy savings occur. The console table system, customized for the company Stephan Holzbau, enables short set-up times and availability, and it is highly flexible adaptable to changing market requirements. It can be expanded modularly, for example with a butterfly turner, for a comprehensive all-side processing in the visual range or for covering / further processing of panels.Orders can be processed individually, and lot size 1 production is possible without any problems.
"Thanks to our WEINMANN solid wood portal, we were able to increase our capacity significantly. Our employees like working with the machine - it is easy to handle and runs absolutely reliably. Thus, we provide our customers on time with very high-quality products."
Thomas Schumm, Stephan Holzbau GmbH
Back to List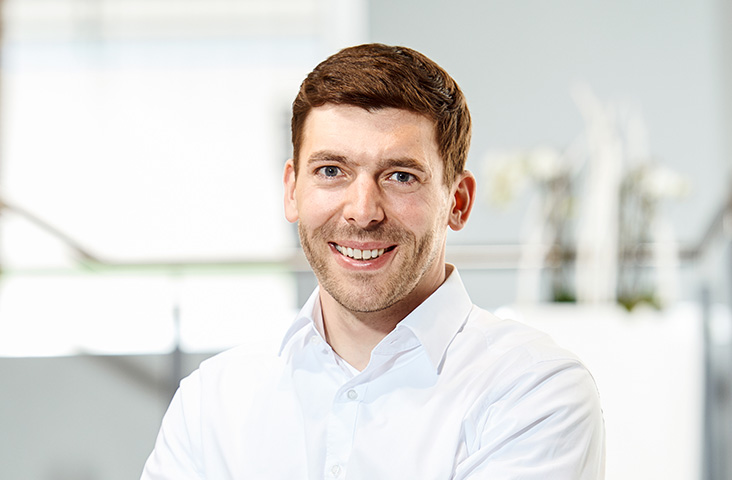 That's how your colleagues produce