On the Right Track for the Future
After a century of sustained growth, the French construction industry started to decline in 2009, this meant, above all, a crisis for conventional solid construction. In contrast, many master carpenters, supported by staterun environmental and economic programs, were experiencing a steady volume of orders or even strong growth. It is primarily small and medium businesses with a good local reputation who have profited from this development. One of these companies is Favrat Construction Bois in the French area of Jura. The Orcier-based company also offers its detached family houses or major projects ready for occupancy if desired, and provides—not yet a given in France—complete components on the construction site. Favrat supplies some of his buildings to neighboring Switzerland. We spoke to Managing Director Pascal Favrat.
Interview with Pascal Favrat
WEINMANN: "Mr. Favrat, your company has doubled its production quantities over a number of consecutive years. Logistically, how do you engineer a growth of this size?"
Favrat: "Through well-timed investments. At the end of 2007 we had reached our growth limit. We were producing around 5000 m² timber elements by hand on three work tables. Logistically, that was a problem because with three parallel production lines it was becoming increasingly difficult to maintain a clear overview of the whole process. Any increase would have meant even more tables, more personnel and an even further restricted overview.
This is why, at the end of 2007, we invested in a WEINMANN compact system. As a result, all elements are now processed in one line, which is still organized by just one carpenter. Over the next two years we were therefore able to considerably increase element quantities without any problems. This increase was also made possible by the fact that the new system started production without any problems immediately following assembly. Now we are also best positioned for the future."
WEINMANN: "That means that you are also anticipating a positive future development in timber house construction in France?"
Favrat: "From 2012, the energy requirement of public buildings will be limited to 50 kWh/m²a by law. This will put public-sector clients under even more pressure to invest in energy-efficient buildings. This is good news for timber house construction. Equipped with the WEINMANN production line, we are now well-prepared for the increasing demand.
Private builders, however, will be somewhat slower to adjust to this development: The interest is there but they are still concerned about the costs."
WEINMANN: "So your focus is clearly on major projects?"
Favrat: "Yes, it is. Occasionally we also get a contract for a private residential building where we have some flexibility with production and can slot it in with a larger contract. This is a market-driven flexibility, without which we would not be able to react to short-term peaks in demand in commercial construction. For me, that is an important benefit of the new production technology."
WEINMANN: "Has the compact system benefitted your company in other ways?"
Favrat: "Yes, for example in quality management. Before the industrialization we also manufactured to the highest standards — as a local provider, that is essential for us. But the new technology provides us with that little bit of extra security which strengthens our good reputation among public contractors. This is important, as our competitors are also constantly investing in higher quality."
WEINMANN: "Does the new technology also open up new areas of business for you in addition to the competitive advantages?"
Favrat: "Yes, for example we plan to strengthen our commitment to social housing. Here, preproduction of simple, cost-effective constructions would be particularly advantageous. In addition, I am expecting an increase in components up to 3.40 m in height. Because the new regulations recommend maximum use of timber in construction, these components are increasingly used as the curtain wall in concrete-timber mix constructions. Here, standardization provides us with additional cost benefits.
An important selling point for the compact system was its modular build, meaning that, with modifi-cations, we can quickly react to this kind of change in the market."
WEINMANN: "Mr. Favrat, thank you for talking to us."
Back to List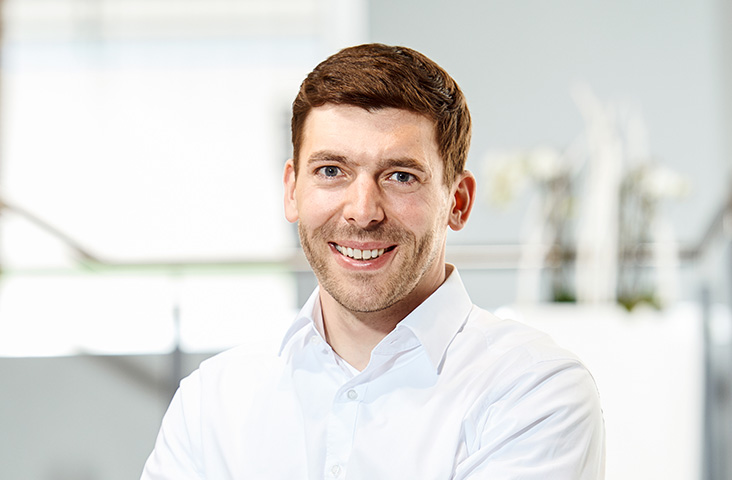 That's how your colleagues produce