Modern CNC Technology and Traditional Carpentry in Perfect Harmony
Based in Weingarten in Baden-Württemberg, Germany, FABRY Holzbau GmbH currently employs 11 people und produces between five and seven customized timber houses each year. Occasionally, the company also manufactures social or public facilities, as well as agricultural buildings. We spoke with Managing Director and Master Carpenter Marc Fabry to find out more.
Performance: "Mr. Fabry, last year you purchased a WEINMANN WBS 120. Your machine has been in operation since July 2012. What factors influenced your decision to buy this machine?"
Fabry: "In order to remain competitive in the market for timber house construction, we had to become specialists in cutting and optimize production processes from start to finish. As a manufacturer in the ZimmerMeisterHaus Group,we attach great importance to high-tech production. It was clear to us that we could only achieve these objectives by bringing our production process up to date. But to come back to your question: The main reason we purchased the carpentry machine was without a doubt the high degree of prefabrication that the WEINMANN machine offered us. Prefabrication allows us to increase productivity while also improving quality, thanks to greater precision and flexibility".
Performance: "How have you been putting the WBS 120 through its paces in your company?"
Fabry: "We are now able to carry out all of our cutting and joinery work—both visible and traditional beam processing—using the WBS 120. In other words, the machine is now cutting wall components, taking on simple beam processing tasks and processing roof trusses. But our (5-axis) WBS is much more than just a saw; it also produces birds mouth cut outs, lap joints and slots fully automatically. The sawing unit with integrated router means that we can even carry out routing work on the machine — without having to worry about changeover times".
Performance: "What proportion of orders do you currently process on the WBS?"
Fabry: "An order analysis has shown that around 93% of our orders are currently processed using the WEINMANN machine. Our productivity has increased by a total of 20% over the past year, which is a great achievement. We can trace this increase back to the reduced setup times and the high degree of prefabrication, but cost reductions resulting from more flexible use of our employees' time have definitely had a positive effect too. The modern CNC technology is an excellent addition to the traditional craftsmanship that continues to be a high priority in our company. Our company is currently experiencing a real boom — the workload is extremely high but, in spite of this, the team is in good spirits. The workshop is buzzing with activity, and this kind of environment naturally fosters teamwork and solidarity. I actually believe that this team spirit is the key to our success — because a company ultimately depends on its team!"
Performance: "Speaking of your team, what was their reaction to the new machine?"
Fabry: "The great advantage of our new production hall was that we were able to divide or make use of the space available in the most effective way. Due to the encapsulation of the saw center, our employees are now exposed to much lower levels of noise and dust. The use of modern, highly precise manufacturing processes has significantly increased motivation among employees. But there has also been a positive impact on how the company is seen from the outside — we can react to our customers' needs much more quickly because our employees can work more flexibly".
Performance: "Mr. Fabry, thank you for talking to us".
Back to List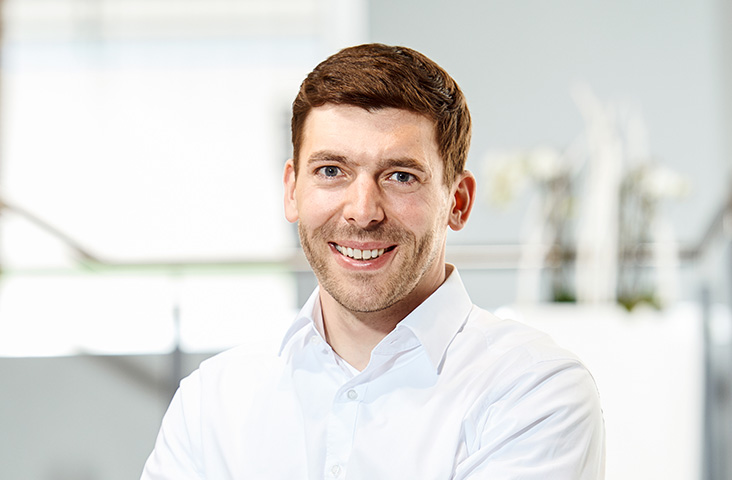 That's how your colleagues produce