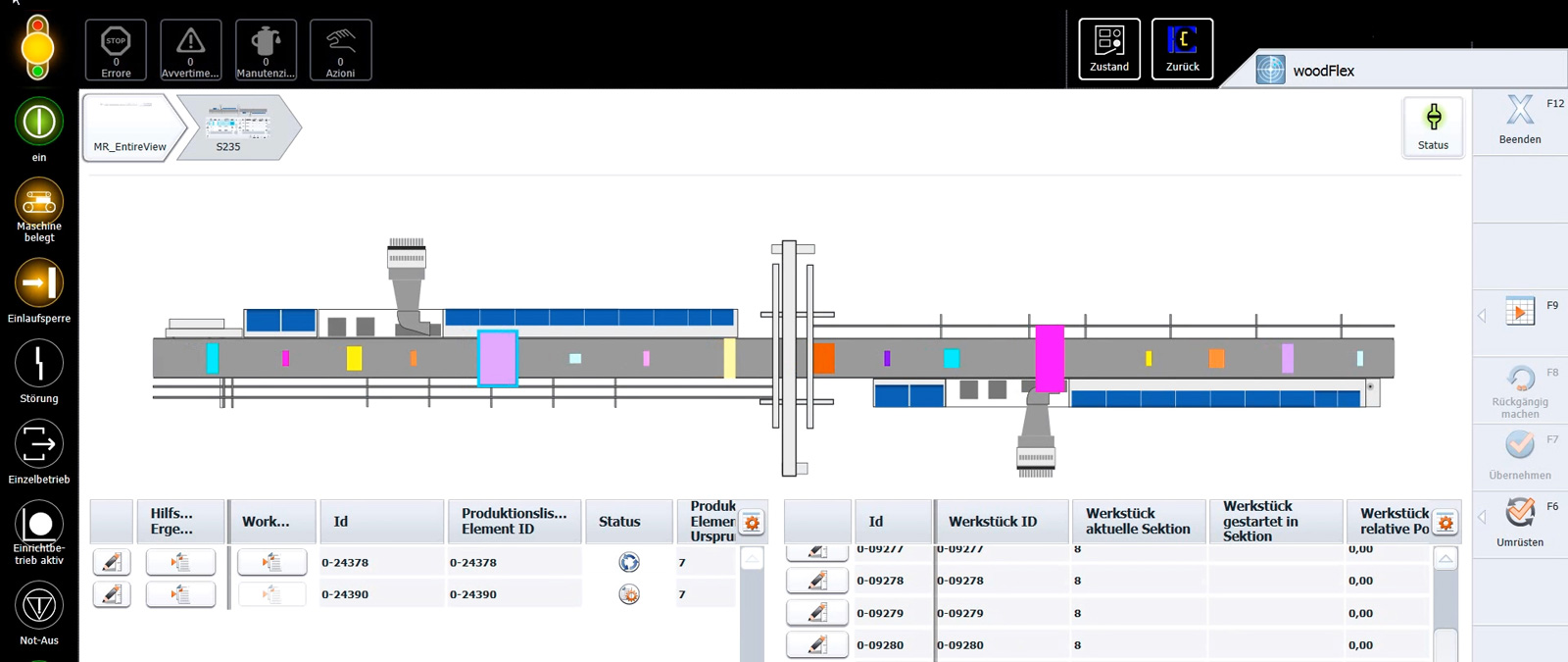 Industry 4.0 and Digitization at Battistella Company
Furniture producers are already manufacturing millions of furniture variants on completely networked, highly fl exible batch size1 plants – with minimized delivery times. Looking into the future, the degree of networking is set to increase until the "Industry 4.0" vision becomes a reality.
The new cell for four-sided edge banding is used to produce small series and batch size 1 furniture parts at the Group's own supplier company Baco SRL. The production line measuring over 100 meters in length will be seamlessy integrated by the HOMAG Systems experts into the existing production with several cutting plants from HOLZMA and HOMAG Automation and a drilling line from WEEKE.
The edging cell comes with a high-tech equipment outfit in terms of machine technology – including data transfer, edge preview and an overview for the return of produced stacks. woodFlex takes control of the complete cell – in Italy, this is the fi rst plant to be equipped with the new cell control system.
XYLEXPO visitors will be able to view this project as a multimedia experience – combined with additional concrete projects which have been implemented not only in Italy but internationally.
NEW: woodFLEX cell control system
Control and visualization of flexible production cells and their part flow
woodFlex ensures:
Control of smart, networked machines
Absolute transparency across the whole plant, in every cell and section such as the transport unit, edge cell and so on
Simple analysis and optimization of the production sequence
Clear productivity increase due to optimum calculation of the minimum part spacing or faster elimination of disruptions
Continuous monitoring of the plant status–significantly speeding up the process of remedying errors (e.g. in case of a power failure)
Visualization of the part fl ow in real time for complete transparency (allowing faults to be far more simply and quickly remedied)
Continuous feedback of workpiece production – with immediate indication of order completion progress and whether additional workpieces need to be produced
The control system is modular in structure and standardized for all the HOMAG Group plants – making it open for future requirements or extensions, particularly for the production of complex and completely networked plants. woodFlex engenders security for the user, creates process transparency and reduces the defect quota.
It is not to be confused with planning software: it optimizes sequences, ensures a certain standard – even when working with different cells – and signifi cantly enhances e ciency. With woodFlex, the user is making another decisive step towards the future with "Industry 4.0".
Back to List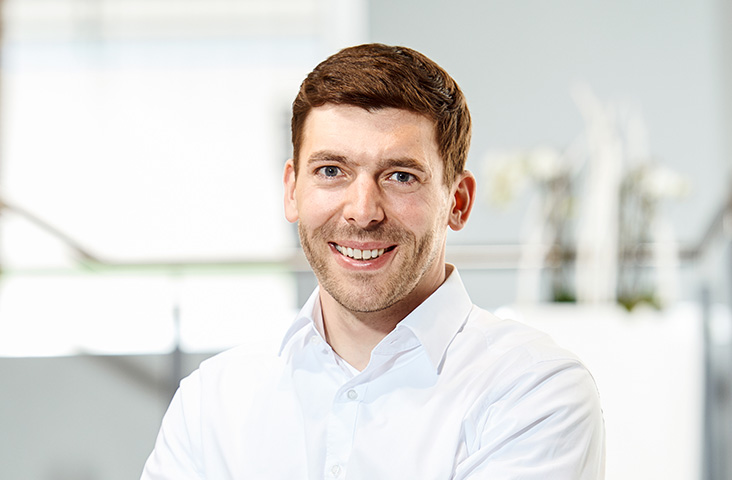 That's how your colleagues produce