Batch size 1 production at Frankia
Get in, drive off and feel at home – this is what Frankia motor caravans are built for. With technologies from the HOMAG Group for highly flexible manufacturing.
A whiff of holidays is in the air in a small, picturesque town in the mountains of the Fichtelgebirge. Firstly, because it really is very idyllic here in Marktschorgast, and secondly because this Bavarian town has, for nearly 50 years now, been home to the caravan manufacturer Frankia – who still today makes dreams of travelling come true with its motorhomes.
HPP 380 – one for all at Frankia
Most of the machines needed to do the job come from the HOMAG Group – and have been doing so for many years. From the start, the company has also been using panel-sizing saws from HOLZMA – currently a new HPP 380 on which all cutting work can be carried out – regardless of whether the material is wood, aluminium, or plastics.
Get in, drive off, and feel at home – that's the promise of the popular motorhomes from Frankia. The traditional caravan manufacturers from Fichtelgebirge build custom middle-range motorhomes. The company's joinery workshop works on the principle of order-based production.
With 145 highly skilled employees, Frankia primarily produces middle-range motorhomes on a production area covering some 7000 m². These are complemented by the "RMB", a premium niche product which leaves nothing to be desired.
The main target group are the so-called "best agers", who really enjoy going away on long trips. The figures of the company, which belongs to the French Pilote Group, speak for themselves: the annual turnover in 2008 of approx. 40 million euros or, in other words, the sales of 700 vehicles underline the popularity of the models.
Batch-size-1 production
Frankia concentrates on order-based production. Each vehicle is produced according to customer specifications, not to be put into stock. "Offering custom construction for middle-range products
is quite unique," remarks Production Manager Günther Bisani. It is, however, necessary – the multitude of variables for the design of the rear garage alone make any other approach unthinkable.
Main aim: to reduce weight
Weight, of course, has an immense impact on fuel costs. Therefore, it is essential to achieve a solid visual impression with light materials and beyond that to guarantee a high level of stability and safety. The materials used in Peter Strobel's workshop are therefore mainly lightweight panels, poplar plywood and sandwich panels; the latter they sometimes even make themselves.
Everything of their own making
Frankia manufactures not only the floors and interiors themselves, but also the outer walls. These are produced on a machine from WEINMANN. And real wood veneers are used for the RMB series. A "BÜTFERING" machine gives the panels the ultimate finishing touch.
Confidence in the HOMAG Group
It started many years ago with a panel-sizing saw from HOLZMA – of which, however, nothing remained after a devastating fire in December 2005. Nothing survived except the core of the WEINMANN unit that was also already in use at that time.
Fast help was called for. Günther Bisani remembers: "Previous good experience prompted us to talk to HOMAG Baveria – and their fast reaction really impressed us." This meant that not long after, in fact already at the end of January, it was possible to resume production of the motorhomes – with two BRANDT edge-banding machines, one LIGMATECH return system and two processing centres from WEEKE and HOMAG. 2009 saw other machines being added.
Among them was a new HOLZMA saw, which is again faithfully doing its duty. It completes all the cut-to-size jobs – irrespective of whether the panels are made of wood, aluminium or plastic.
"What we like most..."Peter Strobel and Günther Bisani enthuse about their machines in the joinery workshop
"With WEINMANN we value being able to work alternately with two tables. This means that pre-trimming (embossed material) and precision trimming (bonded sandwich panels) can run parallel. And the processing size of 11 x 3 metres is just incredible."
"HOLZMA really helps us to save time and material with the Cut Rite optimisation software. Another help is the labelling feature, which allows us to control downstream stations. And, to date, the saw has been running without a hitch – in two-shift operation."
"What impresses us about BRANDT is the quality of the edging and the speed, reliability and automation of changing to other types of edging. Thanks to the return system, we are able to do without a second operator."
"The advantage with WEEKE is definitely the speed. We pro-cess our small items here – and can operate at up to 80 m/min with a special cutter."
"BÜTFERING: perfect results were achieved in the very first test, before we bought anything. Despite the fact that we had given BÜTFERING particularly difficult conditions at the time. No other supplier was able to achieve such a high standard of grinding quality."
"HOMAG saves us time because the Venture 21 multi-processing unit saves some 4-5 tool changes per part. Other advantages are the complex drilling patterns and the great flexibility provided by the snipping saw. The Venture 20, on the other hand, delivers perfect shaped edges, thanks to the PowerEdge feature."
Many thanks to our customer FRANKIA-GP GmbH.
Image rights held by HOLZMA and FRANKIA-GP GmbH
Back to List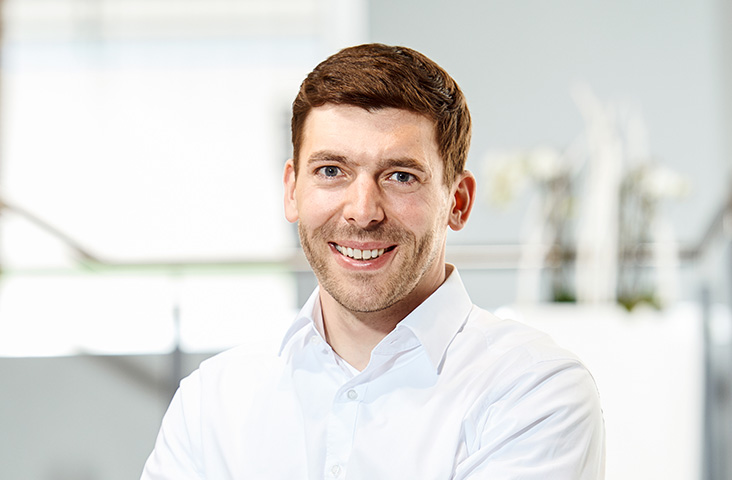 That's how your colleagues produce