Zimmerer (meister) als Anwendungstechniker (m/w/d)
Precisioneering bedeutet für uns:präzise den Nutzen des Kunden im Auge behalten. Entwickeln Sie mit uns Lösungen, die die Industrie auf der ganzen Welt begeistern. Als führender Maschinen- und Anlagenbauer freuen wir uns über jeden, der unsere Passion teilt.
Aufgaben mit Verantwortung
Durchführung von Trainings zur Arbeitsvorbereitung, Maschinen- oder Anlagenbedienung bei uns im Haus oder bei unseren internationalen Kunden vor Ort
Begleitung des Produktionsstarts unserer Kunden mit ihrer neu installierten WEINMANN-Anlage (Produktionsbegleitung)
Selbstständige Vorbereitung von kundenspezifischen Schulungsinhalten
Ansprechpartner für unsere Kunden bei Fragen rund um die Arbeitsvorbereitung sowie für Bearbeitungsstrategien
Unterstützung des Vertriebs und des Marketings bei der Durchführung von Maschinenvorführungen und Messeauftritten
Ihre Eigenschaften
Ausbildung zum Zimmermann/Zimmerin, Zimmermeister/in, Holztechniker/in oder Dipl. Ing. Fachrichtung Holzbau
Idealerweise verfügen Sie bereits über mehrjährige Berufserfahrung im Abbund und Baustellenablauf für Holz- und Fertighäuser, als Trainer (m/w/d), Servicetechniker (m/w/d) oder in einer vergleichbaren Tätigkeit
Grundkenntnisse im Umgang mit CNC-gesteuerten Abbundanlagen
Anwendungskenntnisse im Holzbau mit CAD
Englische Sprachkenntnisse in Wort und Schrift
MS-Office-Kenntnisse
Freude am Vermitteln technischer Sachverhalte
Reisebereitschaft, Kontaktfähigkeit, sicheres Auftreten sowie Belastbarkeit und Kundenorientierung
You find us here
Back to List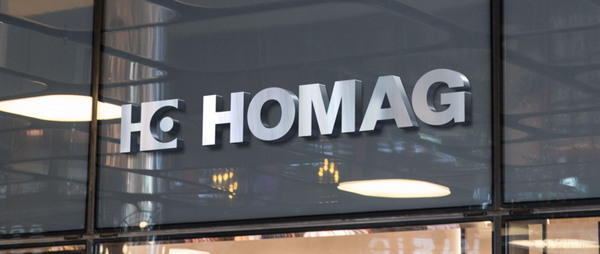 HOMAG as employer
Working with us is not just a job - it is a role that involves responsibility and a promising outlook for the future. This is what HOMAG can offer you as a global business. We set out to support our employees on their career path. Appreciation and success through partnership - this is what HOMAG is about.
More information