Fascinationeering oznacza dla nas:pasję dla nowych technologii i pomoc w kształtowaniu przemysłu przyszłości na całym świecie. Wspólnie możemy opracować świetne pomysły, które zainspirują innych na globalnym rynku. Stwórzmy podejście, które zafascynuje rynki. Jako wiodąca firma z branży inżynieryjno-mechanicznej cieszymy się, gdy inni podzielają naszą pasję.
Podejmij sie wyzwań
Organizowanie pracy i kierowanie zespołem magazynierów;
Odpowiedzialność za prawidłową realizację zadań operacyjnych;
Odpowiedzialność za prawidłowe funkcjonowanie oraz usprawnianie procesów magazynowych;
Nadzór nad stanami magazynowymi oraz procesem inwentaryzacji;
Poszukiwanie i wdrażanie optymalnych rozwiązań na zagospodarowanie przestrzeni magazynowej;
Odpowiedzialność za terminowe wykonywanie zadań i zleceń klienta wewnętrznego;
Kontrolowanie i przestrzeganie zasad BHP i p.poż na powierzonym obszarze.
Twoje umiejętności
Min. 4 letnie doświadczenie w zarządzaniu magazynem, preferowane doświadczenie w magazynie przyprodukcyjnym (ok. 40 osób);
Umiejętność zarządzania zespołem i pracy w zespole;
Znajomość j. angielskiego lub j. niemieckiego na poziomie B2 - warunek konieczny;
Znajomość zasad Lean Manufacturing i jego narzędzi oraz umiejętność ich efektywnego zastosowania;
Wykształcenie średnie, mile widzialne wyższe logistyczne;
Znajomość obsługi WMS;
Mile widziana znajomość SAP-a;
Obsługa komputera, pakietu Office w szczególności MS Excel;
Umiejętność pracy pod presją czasu oraz samodzielność.
HOMAG intro
You find us here
Back to List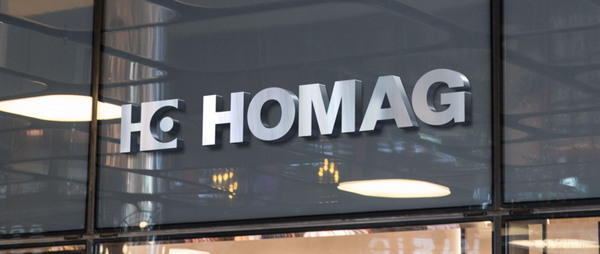 HOMAG as employer
Working with us is not just a job - it is a role that involves responsibility and a promising outlook for the future. This is what HOMAG can offer you as a global business. We set out to support our employees on their career path. Appreciation and success through partnership - this is what HOMAG is about.
More information