Trainer (m/w/d) für den Service
Solutioneering bedeutet für uns:sich von neuen Technologien mitreißen lassen und weltweit die Industrie der Zukunft mitgestalten. Als führender Maschinen- und Anlagenbauer freuen wir uns über jeden, der unsere Passion teilt.
Aufgaben mit Verantwortung
Durchführung von Trainings für Techniker des Vorort- und Fernservices von WEINMANN sowie unserer internationalen Servicepartner.
Durchführung von Trainings für Wartungs- und Instandhaltungspersonal von Kunden.
Recherche von trainingsrelevanten Informationen und Medien in den Abteilungen Konstruktion/Entwicklung/Anwendungstechnik/Produktmanagement.
Entwicklung von Trainingskonzepten unter Anwendung von aktuellen Lernmethoden und Verfahren.
Erstellen von Skripten und Entwürfen aus Vorlagen für Trainingsmaterialien für die Zielgruppe Service. Übergabe an die technische Redaktion.
Initiierung der Erstellung von Trainingskonzepten und Trainingsmaterialien bei Neu- und Weiterentwicklungen von Produkten im Rahmen des PEP-Prozesses.
Ihre Eigenschaften
Abgeschlossene Ausbildung zum Techniker (m/w), Meister (m/w) oder Dipl.-Ingenieur (m/w) (FH/TH/DHBW) im Bereich Maschinenbau oder Elektrotechnik
Idealerweise verfügen Sie bereits über mehrjährige Berufserfahrung als Trainer (m/w), Servicetechniker (m/w), Maschinen-Bediener (m/w) oder in einer vergleichbaren Tätigkeit
Englische Sprachkenntnisse in Wort und Schrift
Freude am Vermitteln technischer Sachverhalte
methodisch-didaktische Fähigkeiten ermöglichen es Ihnen, Trainings teilnehmerorientiert zu konzipieren und durchzuführen
Umgang mit den gängigen MS-Office-Anwendungen und idealerweise mit Autorentools zu Erstellung von Web Based Trainings
Kontaktfreudigkeit und sicheres Auftreten
teamfähig, belastbar, kundenorientiert
engagiert, flexibel, teamorientiert, belastbar
You find us here
Back to List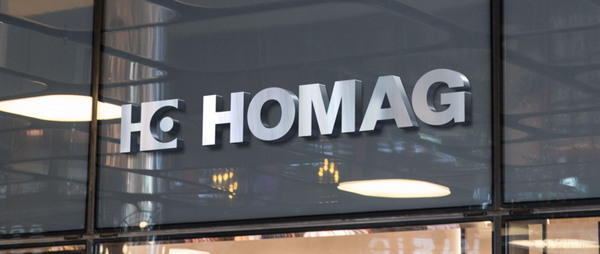 HOMAG as employer
Working with us is not just a job - it is a role that involves responsibility and a promising outlook for the future. This is what HOMAG can offer you as a global business. We set out to support our employees on their career path. Appreciation and success through partnership - this is what HOMAG is about.
More information