Technical Sales Support Software CNC Technik (m/w/d)
Precisioneering bedeutet für uns:präzise den Nutzen des Kunden im Auge behalten. Entwickeln Sie mit uns Lösungen, die die Industrie auf der ganzen Welt begeistern. Als führender Maschinen- und Anlagenbauer freuen wir uns über jeden, der unsere Passion teilt.
Technischer Support der HOMAG Vertriebsorganisation bei produkt- und anwendungstechnischen Fragen mit Schwerpunkt Softwareanwendungen in der Rolle des Application Engineers
Konzeptionelle, lösungs- und systemorientierte Beratung unserer Kunden im Haus und vor Ort zu unseren Softwareprodukten sowie Klärung der Schnittstellen zu internen und externen Systemen
Verantwortung der technischen Ausarbeitung des Angebots
Betreuung der Projekte von der Auftragserteilung bis zur Endabnahme beim Kunden
Kompetenter Ansprechpartner für alle im Prozess beteiligten Personen
Verantwortung der Angebotspreise und der Erreichung der EBIT-Ziele
Sicherstellung der technischen Bearbeitung unter Einhaltung der Q-Gates und Qualitätsvorgaben
Förderung der Weiterentwicklung unserer Produkte
Erfolgreich abgeschlossenes Ingenieurstudium - vorzugsweise der Fachrichtung Maschinenbau/Steuerungstechnik, Mechatronik oder Holztechnik - oder technische Ausbildung mit Weiterqualifikation zum Techniker - oder mehrjährige Berufserfahrung im Bereich HOMAG Softwareapplikationen
Idealerweise Kenntnisse in der CNC-Bearbeitungstechnik, sowie in woodWOP, CAM-Plugin, Schnitt Profi(t) Nesting, Produkte der Digital Factory
Erfahrung in der technischen Kundenberatung / -betreuung von Vorteil
Projekt- und teamorientierter Arbeitsstil
Überzeugendes Auftreten auf allen Geschäftsebenen mit Durchsetzungsstärke und Lösungsorientierung
Gute Englischkenntnisse in Wort und Schrift für den Einsatz auf internationalen Dienstreisen
You find us here
Back to List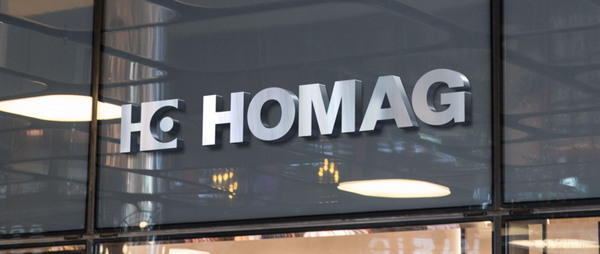 HOMAG as employer
Working with us is not just a job - it is a role that involves responsibility and a promising outlook for the future. This is what HOMAG can offer you as a global business. We set out to support our employees on their career path. Appreciation and success through partnership - this is what HOMAG is about.
More information