Strategischer Produktmanager (m/w/d)
Fascinationeering bedeutet für uns:sich von neuen Technologien mitreißen lassen und weltweit die Industrie der Zukunft mitgestalten. Als führender Maschinen- und Anlagenbauer freuen wir uns über jeden, der unsere Passion teilt.
Erarbeitung von Marktprognosen und Produktstrategien auf der Basis kontinuierlicher Beobachtung und Analyse des weltweiten Produktmarktes der Verpackungstechnik/Robotik
Analyse der Kundenanforderungen, Markttrends und Definition von Anforderungen für die Entwicklungsplanung
Begleitung der Produkte über den gesamten Lebenszyklus – von der Lastenhefterstellung über den Entwicklungsprozess und die Preis- und Optionsstrategie bis zum Markteinführungskonzept (Initiierung/Mitwirkung bei Verkaufsmittelerstellung, Messekonzepten und Nutzung/Erstellung digitaler Medien)
Abstimmung mit dem Produktmanagement in LCS und Software zur Optimierung der Serviceleistungen und Maschinenbedienung bzw. der Maschinenintegration beim Kunden
Erarbeitung von Verkaufsargumenten und Erstschulung der weltweiten Vertriebsorganisation
Analyse des Auftragseingangs, der Nachkalkulationen und Definition/Initiierung von Maßnahmen zur Ertragsabsicherung bzw. Verbesserung der Ertragssituation
Erfolgreich abgeschlossenes technisches Studium im Bereich Maschinenbau oder eine vergleichbare Qualifikation
Fundiertes Verständnis über die holzverarbeitende Industrie in verschieden Kundensegmenten und Branchen
Berufserfahrung in einem internationalen Umfeld im Maschinenbau
Unternehmerisches und kundeorientiertes Denken und Handeln
Gute bis sehr gute Englischkenntnisse in Wort und Schrift
Teamfähigkeit, Kommunikationsstärke und Flexibilität sowie Reisebereitschaft
Optimalerweise Kenntnisse im Bereich Verpackungstechnik oder Robotik
You find us here
Back to List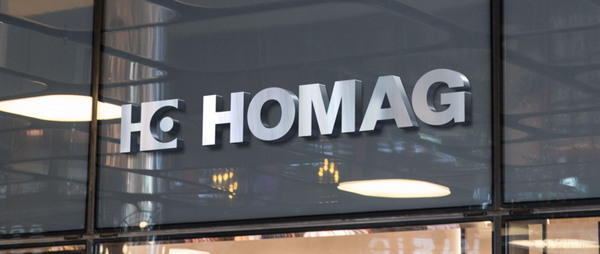 HOMAG as employer
Working with us is not just a job - it is a role that involves responsibility and a promising outlook for the future. This is what HOMAG can offer you as a global business. We set out to support our employees on their career path. Appreciation and success through partnership - this is what HOMAG is about.
More information