Precisioneering oznacza dla nas:baczne śledzenie korzyści dla Klienta. Korzystając z naszych umiejętności inżynierskich, jesteśmy w stanie opracowywać rozwiązania inspirujące branżę na całym świecie. Jako wiodąca firma z branży inżynieryjno-mechanicznej cieszymy się, gdy inni podzielają naszą pasję.
Podejmij się wyzwań:
Optymalizacja, automatyzacja obecnych procesów technologicznych;
Prowadzenie projektów optymalizacyjnych mających na celu zwiększenie produktywności, obniżenie kosztów, podwyższenie jakości, usprawnienie łańcucha dostaw;
Inicjowanie procesów optymalizacyjnych;
Koordynowanie działań w obszarze odpowiedniego strumienia wartości;
Standaryzacja procesów produkcyjnych;
Przygotowywanie analiz związanych z projektami Lean;
Odpowiedzialność za Layout w określonym obszarze produkcji;
Projektowanie procesów produkcyjnych w linii taktowanej;
Poprawa ergonomii stanowisk montażowych;
Analiza i optymalizacja czasów montażowych i czasów przepływu procesu (Lead Time);
Wsparcie zespołu w budowaniu w organizacji kultury Lean / SixSigma.
Twoje umiejętności:
Doświadczenie min. 3 lata na podobnym stanowisku w branży produkcyjnej;
Doświadczenie z zakresu budowy maszyn lub szaf elektrycznych;
Bardzo dobrej znajomości języka angielskiego, znajomość języka niemieckiego będzie dodatkowym atutem;
Wielozadaniowość– warunek konieczny;
Nastawienie na rozwiązywanie problemów;
Samodzielność w podejmowaniu decyzji;
Komunikatywność, zdolności analityczne, nastawienie na pracę zespołową;
Ugruntowana wiedza poparta doświadczeniem w zakresie wdrażania metod i narzędzi Lean Manufacturing;
Certyfikat Green Belt.
HOMAG intro
You find us here
Back to List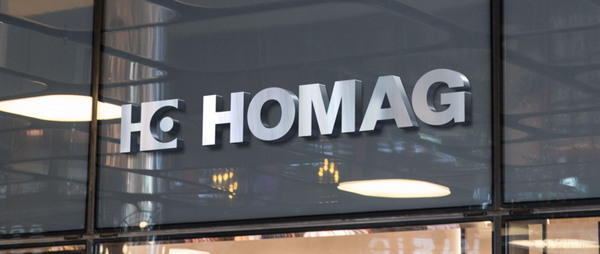 HOMAG as employer
Working with us is not just a job - it is a role that involves responsibility and a promising outlook for the future. This is what HOMAG can offer you as a global business. We set out to support our employees on their career path. Appreciation and success through partnership - this is what HOMAG is about.
More information