Spezialist Fremdpersonaleinsatz (m/w/d)
Fascinationeering bedeutet für uns:sich von neuen Technologien mitreißen lassen und weltweit die Industrie der Zukunft mitgestalten. Als führender Maschinen- und Anlagenbauer freuen wir uns über jeden, der unsere Passion teilt.
Aufgaben mit Verantwortung
Sie verantworten den internen Prozess zur Fremdpersonalbeschaffung und zum Fremdpersonaleinsatz
Dabei sind Sie erster Ansprech- und Sparringspartner für Führungskräfte, HR Business Partner und den Betriebsrat zum Thema Fremdpersonaleinsatz (z.B. Leiharbeit, Werkvertrag)
Sie beraten zu allen HR Fragen in diesem Themenfeld und stellen den rechtssicheren Einsatz von Fremdpersonal sicher – hierbei stimmen Sie sich bei Unklarheiten mit dem Bereich Legal ab
Sie sind gemeinsam mit dem Einkauf für die Auswahl von externen Dienstleistern verantwortlich und setzen eine rechtlich sichere und zuverlässige Beauftragung um
Sie stellen die fortlaufende Prüfung, Auswertung und Bewertung von Fremdpersonalfirmen sicher und sind für die Prüfung von Abstimmung von Stundennachweisen verantwortlich
Bei Gesetzesänderungen nehmen Sie die daraus erforderlichen Umsetzungen von und stellen zudem eine kontinuierliche Überwachung und Einhaltung von rechtlichen Anforderungen sicher
Ihre Eigenschaften
Sie haben eine kaufmännische Ausbildung erfolgreich abgeschlossen und können eine mehrjährige Berufserfahrung im Bereich Personal, Personaldienstleistung oder Einkauf vorweisen
Sie bringen idealerweise bereits fundierte Kenntnisse im Bereich Fremdpersonaleinsatz (Arbeitnehmerüberlassungsgesetz, Tarifverträge zur Zeitarbeit) mit
Erste Erfahrung in der Gestaltung und Prüfung von Verträgen sind wünschenswert
Sie arbeiten kooperativ mit verschiedenen internen und externen Ansprechpartnern zusammen und können mit stressigen Situationen gut umgehen
Eine gute Kommunikationsfähigkeit mit einer hohen sozialen Kompetenz sowie eine große Durchsetzungs- und Umsetzungsfähigkeit zeichnen Sie aus
Sie sind sicher im Umgang mit MS Office und SAP
You find us here
Back to List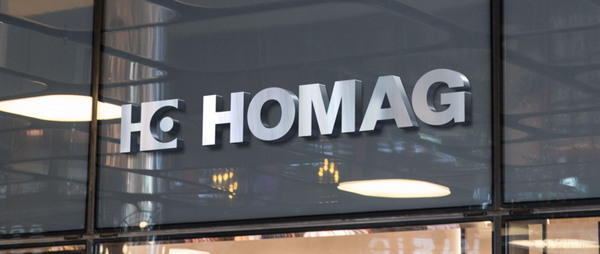 HOMAG as employer
Working with us is not just a job - it is a role that involves responsibility and a promising outlook for the future. This is what HOMAG can offer you as a global business. We set out to support our employees on their career path. Appreciation and success through partnership - this is what HOMAG is about.
More information