Specjalista ds. transportu
Fascinationeering oznacza dla nas:pasję dla nowych technologii i pomoc w kształtowaniu przemysłu przyszłości na całym świecie. Wspólnie możemy opracować świetne pomysły, które zainspirują innych na globalnym rynku. Stwórzmy podejście, które zafascynuje rynki. Jako wiodąca firma z branży inżynieryjno-mechanicznej cieszymy się, gdy inni podzielają naszą pasję.
Podejmij sie wyzwań
Kompleksowa obsługa dostarczania towarów do klientów w Polsce i za granicą oraz odbiorów części od dostawców;
Koordynacja i monitoring realizowanych zleceń transportowych;
Optymalizacja kosztów dostaw;
Przygotowanie i nadzór nad dokumentami związanymi z realizowanymi transportami;
Współpraca z firmami przewozowymi i firmami kurierskimi;
Przygotowywanie deklaracji pochodzenia;
Budowanie pozytywnego wizerunku firmy w oczach partnerów biznesowych.
Twoje umiejętności
Wykształcenie min. średnie (znajomość branży TSL);
Dobra znajomość języka angielskiego w mowie i piśmie (min. B1; niezbędny w codziennej komunikacji);
Znajomość języka niemieckiego będzie dodatkowym atutem;
Znajomość obsługi komputera (MS Office);
Zdolności analityczne i umiejętności uwzględniania wielu czynników równocześnie;
Preferowana znajomość zagadnień z zakresu odpraw celnych;
Umiejętności budowania pozytywnego wizerunku firmy w kontakcie z klientami;
Odporność na stres, dokładność i sumienność;
Komunikatywność i umiejętność pracy w zespole.
HOMAG intro
You find us here
Back to List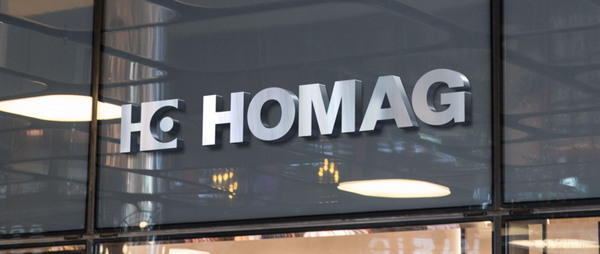 HOMAG as employer
Working with us is not just a job - it is a role that involves responsibility and a promising outlook for the future. This is what HOMAG can offer you as a global business. We set out to support our employees on their career path. Appreciation and success through partnership - this is what HOMAG is about.
More information