Specjalista ds. technicznej dokumentacji sprzedażowej
Fascinationeering oznacza dla nas:pasję dla nowych technologii i pomoc w kształtowaniu przemysłu przyszłości na całym świecie. Wspólnie możemy opracować świetne pomysły, które zainspirują innych na globalnym rynku. Stwórzmy podejście, które zafascynuje rynki. Jako wiodąca firma z branży inżynieryjno-mechanicznej cieszymy się, gdy inni podzielają naszą pasję.
Podejmij sie wyzwań
Tworzenie, edycja i korekta dokumentów związanych z przygotowaniem ofert i realizacją sprzedaży w języku niemieckim;
Redakcja treści dopasowanych do potrzeb odbiorców w oparciu o techniczne dane, informacje pozyskane wewnątrz Firmy;
Przygotowanie kompleksowych materiałów prezentujących produkty, w tym ich opisy, materiały 3D, zdjęcia, itp;
Rozwój istniejących zasobów oraz wdrażanie nowych rozwiązań;
Współpraca wewnętrzna w języku niemieckim i/lub angielskim ze wszystkimi działami dostarczającymi informację i materiały o produktach, w tym ze Sprzedażą, Serwisem, Logistyką, R&D oraz podmiotami zewnętrznymi;
Praca z wykorzystaniem narzędzi redakcyjnych i zarządzania cenami takich, jak SAP, CAMOS.
Twoje umiejętności
Minimum roczne doświadczenie w firmie związanej z obróbką drewna;
Znajomość procesów obróbki drewna, słownictwa branżowego;
Biegła znajomość języka niemieckiego (C1) w mowie i piśmie, w tym słownictwa z zakresu technologii obróbki drewna;
Język angielski na poziomie komunikatywnym (B2);
Dobra obsługa Microsoft Office. Znajomość SAP, CAMOS mile widziana;
Preferowane wykształcenie kierunkowe;
Umiejętność szybkiego uczenia się i rozumienia złożonych procesów;
Swoboda w pisaniu tekstów, w tym przekładania języka dokumentacji technicznej na język dopasowany do potrzeb klientów;
Wysoko rozwinięte umiejętności interpersonalne i umiejętność skutecznego komunikowania się z technikami, inżynierami i ekspertami w danej dziedzinie;
Samodzielność i umiejętność pracy w środowisku wirtualnym.
You find us here
Back to List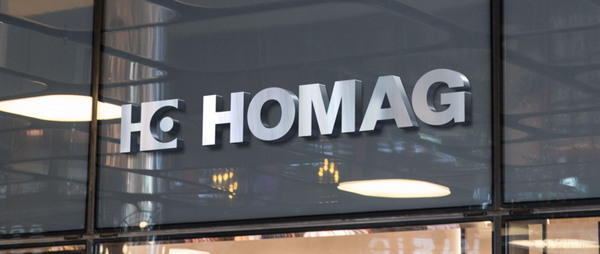 HOMAG as employer
Working with us is not just a job - it is a role that involves responsibility and a promising outlook for the future. This is what HOMAG can offer you as a global business. We set out to support our employees on their career path. Appreciation and success through partnership - this is what HOMAG is about.
More information