Specjalista ds. kadr i płac
Fascinationeering oznacza dla nas:pasję dla nowych technologii i pomoc w kształtowaniu przemysłu przyszłości na całym świecie. Wspólnie możemy opracować świetne pomysły, które zainspirują innych na globalnym rynku. Stwórzmy podejście, które zafascynuje rynki. Jako wiodąca firma z branży inżynieryjno-mechanicznej cieszymy się, gdy inni podzielają naszą pasję.
Sporządzanie dokumentów z zakresu stosunku pracy oraz umów cywilnoprawnych;
Prowadzenie dokumentacji kadrowo-płacowej w zakresie sporządzania świadectw pracy i formularzy Rp-7;
Rozliczanie wynagrodzeń pracowników i sporządzanie list płac;
Sporządzanie dokumentów rozliczeniowych i zgłoszeniowych w PŁATNIKU;
Kontakt z instytucjami zewnętrznymi oraz sporządzanie sprawozdań, raportów i deklaracji do instytucji zewnętrznych (ZUS, GUS, US, PFRON, PPK);
Prowadzenie rozliczeń w zakresie urlopów macierzyńskich, rodzicielskich, ojcowskich, wychowawczych i zasiłków chorobowych;
Prowadzenie ewidencji czasu pracy;
Obsługa systemu kadrowo-płacowego SAP;
Obsługa cudzoziemców w zakresie analizy dokumentów i procesowania pozwoleń o pracę;
Administrowanie ZFŚS w spółce;
Przygotowanie raportów na potrzeby Zarządu;
Praca w Środzie Wielkopolskiej.
10-letnie doświadczenie zawodowe w obszarze kadr i płac;
Wykształcenie wyższe kierunkowe magisterskie;
Komunikatywna znajomość j. angielskiego (B1);
Doświadczenie w obsłudze programu SAP, Płatnik, MS Office (w szczególności Excel);
Ugruntowana wiedza z zakresu przepisów prawa pracy, ubezpieczeń społecznych, podatku dochodowego;
Samodzielność oraz odpowiedzialność za wyniki swojej pracy;
Bardzo dobra umiejętność organizacji pracy własnej;
Skrupulatność, dokładność, otwartość, elastyczność oraz zaangażowanie.
You find us here
Back to List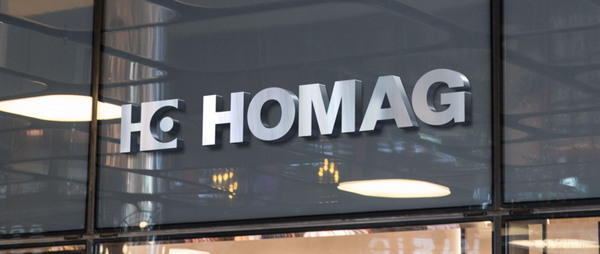 HOMAG as employer
Working with us is not just a job - it is a role that involves responsibility and a promising outlook for the future. This is what HOMAG can offer you as a global business. We set out to support our employees on their career path. Appreciation and success through partnership - this is what HOMAG is about.
More information