Site Manager/Baustellenleiter (m/w/d)
Precisioneering bedeutet für uns:präzise den Nutzen des Kunden im Auge behalten. Entwickeln Sie mit uns Lösungen, die die Industrie auf der ganzen Welt begeistern. Als führender Maschinen- und Anlagenbauer freuen wir uns über jeden, der unsere Passion teilt.
Aufgaben mit Verantwortung
• Eigenverantwortliche Bauleitung von globalen Projekten.
• Führung und Koordination von internationalen Montageteams
verschiedener Landesgesellschaften.
• Einhaltung der vertraglich vereinbarten Meilensteine der Installation.
• Unterstützung der Fachabteilungen bei der Erarbeitung von
Installationssequenzen und Prozessoptimierung.
• Unterweisung des Montageteams in produktspezifische
Besonderheiten.
• Steuerung der Unterlieferanten auf der Baustelle.
• Mängelaufnahme und -verfolgung.
• Budgetverantwortung für Baustellenaktivitäten des Bereichs.
• Regelmäßige Information des Projektleiters.
• Leitung von internen Baubesprechungen sowie Baubesprechungen mit
Lieferanten und Kunden.
• Dokumentation der Prozesse und des Fortschritts in Wochenberichten
• Verantwortung für Arbeitssicherheit und Gesundheitsschutz.
• Verantwortung für Fehler- und Problemanalyse sowie Spezifikation
entsprechender Lösungen.
• Sie agieren aktiv als zentraler Ansprechpartner für Kunden und
Projektleiter.
Ihre Eigenschaften
• Sie qualifizieren sich idealerweise mit einem Techniker mit
Fachrichtung Industriemechanik oder Mechatronik.
• Sie bringen bestenfalls auch schon mehrjährige Erfahrung als Bauleiter
von komplexen Maschinen und Anlagen mit.
• Sie haben optimalerweise bereits Erfahrung mit Montage und
der Inbetriebnahme von verketteten Produktions-Anlagen.
• Sie bringen gute Englischkenntnisse in Wort und Schrift mit und haben
optimalerweise weitere Fremdsprachenkenntnisse
• Sie haben gute Anwenderkenntnisse in MS-Office-Programmen
• Sie bringen eine hohe Reisebereitschaft auch für längere
Auslandseinsätze mit.
• Sie bringen idealerweise ein ausgeprägtes Verhandlungsgeschick und
Kommunikationsstärke mit.
• Sie haben Freude an der zielorientierten und wirtschaftlichen
Umsetzung von Projekten.
• Sie bringen interkulturelle Kompetenz und Teamspirit, sowie sicheres
Auftreten auf allen Unternehmensebenen und eine Hands-on-
Mentalität mit.
You find us here
Back to List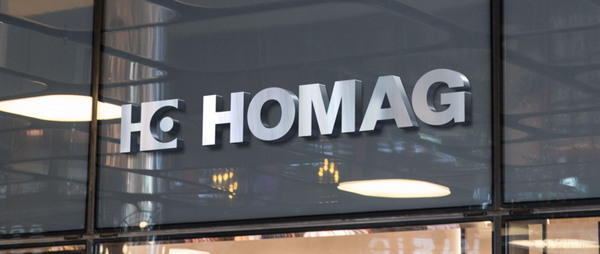 HOMAG as employer
Working with us is not just a job - it is a role that involves responsibility and a promising outlook for the future. This is what HOMAG can offer you as a global business. We set out to support our employees on their career path. Appreciation and success through partnership - this is what HOMAG is about.
More information