Schichtmeister / Teamleiter (m/w/d) im Bereich Fertigung
Precisioneering bedeutet für uns:präzise den Nutzen des Kunden im Auge behalten. Entwickeln Sie mit uns Lösungen, die die Industrie auf der ganzen Welt begeistern. Als führender Maschinen- und Anlagenbauer freuen wir uns über jeden, der unsere Passion teilt.
Aufgaben mit Verantwortung
Fachliche und disziplinarische Führung im Bereich Fertigung
Verantwortung für die Einhaltung der Qualität unserer Produkte
Einhaltung der Termine unserer Aufträge und Sicherstellung einer optimalen Auslastung der Fertigungsanlagen
Verantwortung für die wirtschaftliche Nutzung unserer Maschinenparks
Ansprechpartner für unsere Schnittstellenabteilungen F&E, Montage, Service und Qualitätswesen
Einführung neuer Produkte in der Fertigung und Mitarbeit im kontinuierlichen Verbesserungsprozess
Mitwirkung bei der Ermittlung von Planzeiten sowie Planung und Umsetzung von Rationalisierungsprojekten zur Produktivitätssteigerung
Enge Zusammenarbeit mit den Abteilungen Fertigungsplanung, Fertigungssteuerung und der Instandhaltung
Weiterentwicklung unserer Kennzahlen: Mitarbeiterproduktivität und -effektivität, Overall Equipment Effectiveness (OEE) und Termintreue
Ihre Eigenschaften
Abgeschlossene Ausbildung zum Meister / Techniker (m/w/d), vorzugsweise der Fachrichtung Maschinenbau
Erfahrung in den Bereichen Fertigungstechnik und Grundkenntnisse in der Schweißtechnik
Verständnis für Prozesse und Erfahrung im Prozessmanagement
Kenntnisse der Wertstromanalyse und Wertstromdesign
Eigeninitiative, Kommunikationsstärke und Sozialkompetenz
Kreativität, Leistungsbereitschaft und Teamorientierung
Bereitschaft zur Schichtarbeit im 3-Schichtbetrieb
You find us here
Back to List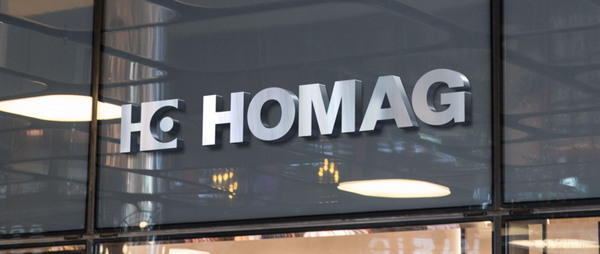 HOMAG as employer
Working with us is not just a job - it is a role that involves responsibility and a promising outlook for the future. This is what HOMAG can offer you as a global business. We set out to support our employees on their career path. Appreciation and success through partnership - this is what HOMAG is about.
More information