Sales Trainer Maschinenbau (m/w/d) – Qualification & Competence
Fascinationeering bedeutet für uns:sich von neuen Technologien mitreißen lassen und weltweit die Industrie der Zukunft mitgestalten. Als führender Maschinen- und Anlagenbauer freuen wir uns über jeden, der unsere Passion teilt.
Aufgaben mit Verantwortung
Verantwortlich für den kontinuierlichen Ausbau der Qualifikation der globalen Sales Organisation
Verantwortlich für das Kompetenzmanagement Sales auf der Dürr Group Academy Lernplattform
Eigenständige konzeptionelle Erstellung und Durchführung von Trainingskonzepten für unterschiedliche Kundensegmente mit dem Schwerpunkt Value Selling im Sales im In- und Ausland
Trainingsbedarf der globalen Sales Organisation anhand existierender Jobprofile und Skills ermitteln und weiterentwickeln
Vorbereitung, Durchführung und Nachbereitung verschiedener spartenübergreifender nationaler und internationaler Trainings
Entwicklung von zielgerichteten Trainingsinhalten in Abstimmung mit den internen technischen Redakteuren
Auswahl der didaktisch sinnvollen Lernformen
Pflege der Jobprofile, Skills, Lernpfade und Trainings in der Dürr Group Academy
Reporting des aktuellen Qualifikationsstatus und Trainingsmaßnahmen an die Regional Sales Manager
Ihre Eigenschaften
Erfolgreich abgeschlossenes Hochschulstudium der Psychologie oder Studium der Pädagogik mit Schwerpunkt Erwachsenenbildung oder vergleichbare Ausbildung
Ausgebildeter Trainer sowie fundierte Erfahrung im Bereich Training / Erwachsenenbildung und in der konzeptionellen Entwicklung
Sales- und Management-Erfahrung sowie Erfahrung in der Weiterbildungsbranche als Trainer und Berater / Coach
Ausgeprägte Kundenorientierung, überzeugende rhetorische Fähigkeiten und Eigeninitiative in der Gestaltung, Konzeption und Vermarktung
Sehr gute englische Sprachkenntnisse in Wort und Schrift
methodisch-didaktische Fähigkeiten, Trainings zielgruppenorientiert zu konzipieren und durchzuführen
Flexibilität und Belastbarkeit, auch in Bezug auf Dienstreisen
Kenntnisse / Lernbereitschaft von Medienbearbeitungs- und Autorentools
Erfahrung im Coaching und Training im Vertrieb; Kontaktfreudigkeit und sicheres Auftreten
Verfügt über die Fähigkeit, gute Ideen und Impulse in professionelle Trainings-Konzepte zu überführen
You find us here
Back to List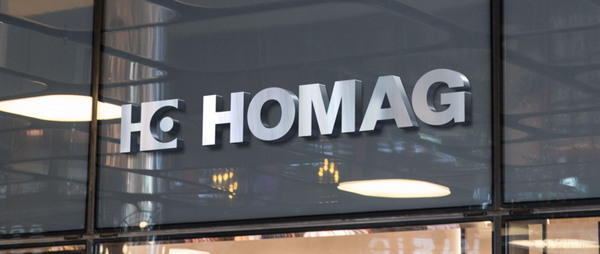 HOMAG as employer
Working with us is not just a job - it is a role that involves responsibility and a promising outlook for the future. This is what HOMAG can offer you as a global business. We set out to support our employees on their career path. Appreciation and success through partnership - this is what HOMAG is about.
More information