Regionalny Manager Sprzedaży (teren płd-zach Polski)
Fascinationeering oznacza dla nas:pasję dla nowych technologii i pomoc w kształtowaniu przemysłu przyszłości na całym świecie. Wspólnie możemy opracować świetne pomysły, które zainspirują innych na globalnym rynku. Stwórzmy podejście, które zafascynuje rynki. Jako wiodąca firma z branży inżynieryjno-mechanicznej cieszymy się, gdy inni podzielają naszą pasję.
Podejmij sie wyzwań
Sprzedaż maszyn i urządzeń oraz oprogramowania branżowego ramach zaplanowanego budżetu;
Pozyskiwanie nowych klientów dla Grupy HOMAG oraz profesjonalna obsługa istniejących klientów;
Budowanie i utrzymywanie długoterminowych relacji z kontrahentami;
Monitorowanie i analizowanie rynku;
Negocjacje warunków handlowych z kontrahentami;
Dystrybucja materiałów marketingowych Grupy HOMAG;
Współdziałanie przy rozpatrywaniu reklamacji;
Raportowanie danych dotyczących obsługi kontrahentów i bieżącej sprzedaży w systemie CRM;
Bieżąca współpraca z działem księgowości w kwestii realizacji należności;
Współtworzenie budżetu;
Udział w wydarzeniach targowych i sympozjach;
Bieżąca współpraca z przedstawicielami producentów z Grupy HOMAG;
Budowanie oraz dbanie o dobry wizerunek Grupy HOMAG na rynku.
Twoje umiejętności
Wykształcenie techniczne (preferowane: Technologia drewna, Budowa maszyn);
3-letnie doświadczenie zawodowe w podobnym obszarze;
Zaawansowana wiedza z zakresu budowy maszyn oraz technologii obróbki drewna i tworzyw drzewnych;
Podstawowa wiedza z zakresu prawa handlowego;
Znajomość języka niemieckiego lub angielskiego na poziomie B2;
Zorientowanie na klienta i wysoko rozwinięte umiejętności negocjacyjne;
Wysoko rozwinięte umiejętności interpersonalne;
Umiejętność pracy pod presją czasu, terminowość, samodzielność;
Znajomość systemu CRM oraz MS Office;
Prawo jazdy kat. B oraz gotowość do częstych wyjazdów służbowych.
HOMAG intro
You find us here
Back to List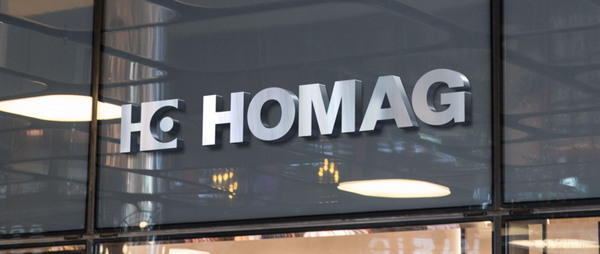 HOMAG as employer
Working with us is not just a job - it is a role that involves responsibility and a promising outlook for the future. This is what HOMAG can offer you as a global business. We set out to support our employees on their career path. Appreciation and success through partnership - this is what HOMAG is about.
More information