Purchaser / Strategischer Einkäufer (m/w/d)
Fascinationeering bedeutet für uns:sich von neuen Technologien mitreißen lassen und weltweit die Industrie der Zukunft mitgestalten. Als führender Maschinen- und Anlagenbauer freuen wir uns über jeden, der unsere Passion teilt.
Wir suchen zum nächstmöglichen Zeitpunkt einen Purchaser / Strategischen Einkäufer (m/w/d) für den Bereich Edge Processing. Zu Ihrem Aufgabengebiet gehören folgende Tätigkeiten:
Durchführen von Preis/-Angebotsvergleichen mit dem Ziel der Optimierung der Beschaffungs- und Kostensituation
Ermitteln des Teile- und Materialbedarfes auf Basis der Anforderungen aus den Bereichen und der zugeordneten BU unter Berücksichtigung von Preisen und Liefermöglichkeiten; Einholen von Angeboten und ggf. Weiterleitung zur technischen
Prüfung
Durchführen von Wertanalysen und Prüfen der Möglichkeit zur Substitution von Teilen/Materialien*
Führen von Verhandlungen in Bezug auf Preise, Konditionen, Mengen, Liefertermine, etc.*
Umsetzen von vorgegebenen Beschaffungsstrategien im Rahmen des Lieferantenmanagements
Durchführen jährlicher Lieferantenbewertungen und Erarbeiten von Verbesserungsmaßnahmen und Umsetzung dieser*
Beschaffen von Benchmarks für BU-bezogene Materialfelder
Pflege von Bestell- und Lieferantendaten in SAP
Unterstützung der Logistik bei Versorgungsengpässen
*in Abstimmung mit der Leitung Purchasing Edge Processing
abgeschlossene, mind. 3-jährige Ausbildung in einem technischen oder kaufmännischen Beruf gem. BBiG und zusätzliche zweijährige, fachbezogene Zusatzausbildung (alternativ wünschenswert: ein abgeschlossenes Studium im Bereich Wirtschaft)
Berufserfahrung, idealerweise mehrjährig und mit Erfolgen im Bereich Zeichnungsteile
Teamfähigkeit, kommunikative, strukturierte und lösungs- bzw. ergebnisorientierte Arbeitsweise sowie ein gesundes Durchsetzungsvermögen
verhandlungssichere Kenntnisse der deutschen und englischen Sprache in Wort und Schrift
interkulturelle Kompetenz sowie die Bereitschaft zu Dienstreisen, auch international
You find us here
Back to List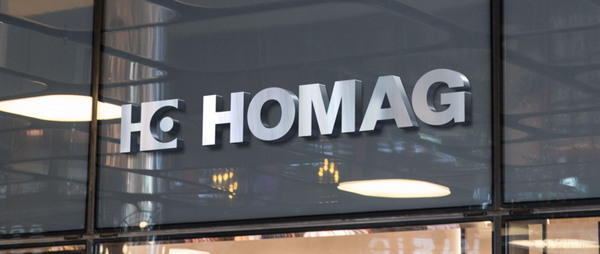 HOMAG as employer
Working with us is not just a job - it is a role that involves responsibility and a promising outlook for the future. This is what HOMAG can offer you as a global business. We set out to support our employees on their career path. Appreciation and success through partnership - this is what HOMAG is about.
More information