Innovationeering 4.0 oznacza dla nas:odwagę w dążeniu do kreowania niezwykłych pomysłów i wyznaczaniu trendów w cyfrowej epoce przemysłowej. Jako wiodąca firma z branży inżynieryjno-mechanicznej cieszymy się, gdy inni podzielają naszą pasję.
Rozwój, adaptacja i konfiguracja, dostosowanego do potrzeb klienta, oprogramowania PLC w CoDeSys 2.3 i CoDeSys 3.5 dla systemów transportowo-magazynowych;
Opracowanie koncepcji maszyn i przepływu materiałów, w tym wybór i dopasowanie odpowiednich czujników, elementów wykonawczych i napędów;
Definiowanie interfejsów komunikacyjnych;
Definiowanie i wdrażanie rozwiązań w zakresie rozwoju na projektowanej maszynie lub wirtualnie;
Przeprowadzanie uruchomień na maszynach rzeczywistych i wirtualnych;
Współpraca w definiowaniu i wdrażaniu standardów i rozwiązań modułowych;
Tworzenie opisów dla projektów oraz wdrażanych nowych funkcji (rozwiązań);
Współpraca interdyscyplinarna z zespołem konstruktorów mechaników i elektryków.
Ukończone studia w zakresie mechatroniki, elektrotechniki, automatyki lub porównywalne kwalifikacje;
Doświadczenie w programowaniu systemów PLC, mile widziane z CoDeSys 2.3 lub TwinCAT;
Znajomość podstaw z zakresu mechatroniki;
Znajomość techniki napędowej, protokołów komunikacyjnych oraz wiedza z zakresu czujników i elementów wykonawczych;
Dobra znajomość języka angielskiego lub niemieckiego, zarówno w mowie jak i piśmie.
You find us here
Back to List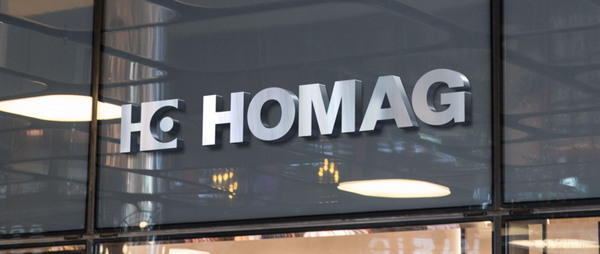 HOMAG as employer
Working with us is not just a job - it is a role that involves responsibility and a promising outlook for the future. This is what HOMAG can offer you as a global business. We set out to support our employees on their career path. Appreciation and success through partnership - this is what HOMAG is about.
More information