Produktmanager für datenbasierte Anwendungen und Geschäftsmodelle (m/w/d)
Fascinationeering bedeutet für uns:sich von neuen Technologien mitreißen lassen und weltweit die Industrie der Zukunft mitgestalten. Als führender Maschinen- und Anlagenbauer freuen wir uns über jeden, der unsere Passion teilt.
Aufgaben mit Verantwortung
Ausgestaltung der digitalen Transformation mit Marktprognosen und Produktstrategien für innovative Apps und Softwarelösungen
Entwicklung und Umsetzung neuer Geschäftsmodelle basierend auf Kunden-, Maschinen-, Produktions- und Servicedaten
Erfassung, Analyse und Darstellung von Kundenanforderungen (UseCases) und Beschreibung des Kundennutzens, Überführung in Produktanforderungen (UserStories) und Abstimmung mit der Entwicklungsabteilung
Verantwortung für digitale Produkte, Apps und Software über den gesamten Produktlebenszyklus – von der Erstellung der UserStory, über den Entwicklungsprozess mit agilen Methoden, die Preis- und Optionsstrategie, Erarbeitung von Marktzugangskonzepten und das Release Management
Erarbeitung von Verkaufsargumenten und Erstellung von Schulungsunterlagen, sowie die Beobachtung des Wettbewerbs
Gruppenweite Zusammenarbeit mit dem Produktmanagement der Digital Factory (HOMAG), tapio sowie externen Partnern
Ihre Eigenschaften
Abgeschlossenes Studium vorzugsweise der Wirtschaftsinformatik oder Wirtschaftsingenieurwesen, Holztechnik oder vergleichbares technisches Studium
Verständnis der Bedeutung der Digitalisierung und der daraus resultierenden Veränderungen für die Branche
Erfahrung im Bereich Data Science oder maschinennaher Software wünschenswert
Grundlagen in SCRUM und dem Führen von agilen und verteilten Teams
Kenntnisse im Produktmanagement oder Business Development von Vorteil
Ausgeprägte Präsentations-, Moderations- und Kommunikationsfähigkeiten
Selbstständiger, analytischer und zielgerichteter Arbeitsstil mit unternehmerischem und zukunftsorientiertem Denken
You find us here
Back to List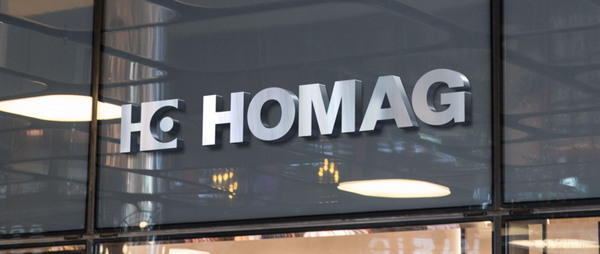 HOMAG as employer
Working with us is not just a job - it is a role that involves responsibility and a promising outlook for the future. This is what HOMAG can offer you as a global business. We set out to support our employees on their career path. Appreciation and success through partnership - this is what HOMAG is about.
More information