Produktmanager (m/w/d) Datenbasierte Anwendungen und Geschäftsmodelle
Fascinationeering bedeutet für uns:sich von neuen Technologien mitreißen lassen und weltweit die Industrie der Zukunft mitgestalten. Als führender Maschinen- und Anlagenbauer freuen wir uns über jeden, der unsere Passion teilt.
Aufgaben mit Verantwortung
In der Rolle des Produktmanagers (m/w/d) Datenbasierte Anwendungen und Geschäftsmodelle in der HOMAG Digital Factory gestalten Sie mit einem hohen Maß an Eigenverantwortung in einem international aufgestellten Team die digitale Transformation der holzbearbeitenden Industrie. Sie treiben unsere Vision von der Erschließung neuer innovativer Geschäftsmodelle und Anwendungen basierend auf unterschiedlichen Datenquellen und Ideen voran und koordinieren die einzelnen Arbeitspakete von der Ideenfindung über die strategische Priorisierung bis zur Umsetzung mit unseren Business Units.
Die Aufgaben beinhalten unter anderem:
Ausgestaltung der digitalen Transformation der holzbearbeitenden Industrie mit innovativen Produkten und Lösungen
Entwicklung, Priorisierung und Umsetzung neuer Geschäftsmodelle und Anwendungen basierend auf Maschinen-, Produktions- und Servicedaten
Kundenanforderungen (UseCases) analysieren, darstellen und Kundennutzen beschreiben, in Produktanforderungen (UserStories) überführen und mit der Entwicklung abstimmen
Koordination der Zusammenarbeit mit Kollegen aus den Business Units, tapio und Partnern auf Produktmanagementebene
Aufbereiten und Kommunikation der Kundennutzenargumente mit dem Marketing der HOMAG Group
Ihre Eigenschaften
Verständnis der Bedeutung der Digitalisierung und der daraus resultierenden Veränderungen
Abgeschlossenes Hochschulstudium (Wirtschaftsingenieurwesen oder -informatik, oder verwandte technische Studiengänge)
Für die genannten Aufgaben verfügen Sie idealerweise über mehrjährige Berufserfahrung im Bereich datenbasierter Anwendungen
Ausgeprägte Präsentations-, Moderations- und Kommunikationsfähigkeiten
Sie denken unternehmerisch und haben ein Gespür für wirtschaftliche Trends und Einflüsse
Grundlagen in SCRUM und dem Führen von agilen und verteilen Teams
Ihre Arbeitsweise ist proaktiv, eigenverantwortlich, lösungsorientiert und Sie sind ein echter Teamplayer
Zukunftsorientierung
You find us here
Back to List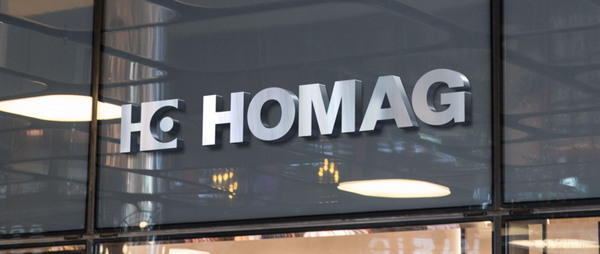 HOMAG as employer
Working with us is not just a job - it is a role that involves responsibility and a promising outlook for the future. This is what HOMAG can offer you as a global business. We set out to support our employees on their career path. Appreciation and success through partnership - this is what HOMAG is about.
More information