Fascinationeering oznacza dla nas:pasję dla nowych technologii i pomoc w kształtowaniu przemysłu przyszłości na całym świecie. Wspólnie możemy opracować świetne pomysły, które zainspirują innych na globalnym rynku. Stwórzmy podejście, które zafascynuje rynki. Jako wiodąca firma z branży inżynieryjno-mechanicznej cieszymy się, gdy inni podzielają naszą pasję.
Podejmij się wyzwań:
Wykształcenie wyższe, mile widziane związane z zarządzaniem produkcją lub inżynierią.
Znajomość systemów ERP, mile widziana znajomość SAP.
Biegłość w obsłudze komputera, z naciskiem na arkusze kalkulacyjne, umiejętność tworzenia aplikacji wspomagających prace będzie atutem.
Wysoko rozwinięte zdolności analityczne i umiejętność pracy z dużą ilością danych.
Chęć szukania nowych rozwiązań.
Mile widziane doświadczenie zawodowe na podobnym stanowisku w firmie produkcyjnej,
Znajomość języka angielskiego lub niemieckiego umożliwiająca prowadzenie komunikacji telefonicznej i mailowej.
Umiejętność nawiązania dobrych relacji z członkami innych zespołów.
Umiejętność pracy w zespole oraz pod presją czasu.
Zdolność przejmowania inicjatywy w rozwiązywaniu problemów.
Bardzo dobra organizacja pracy.
Samodzielność, skrupulatność oraz terminowość.
Twoje umiejętności:
Przygotowanie i udostępnienie planu produkcji dla działów odpowiedzialnych za ich realizację.
Współpraca z Działem Zakupów w celu zapewnienia dostępności komponentów na produkcję.
Współpraca z innymi Działami celem realizacji planu produkcji.
Zarządzanie planem produkcji celem jak najlepszego osiągnięcia założonych wskaźników.
Przygotowanie raportów z kluczowymi wskaźnikami dotyczącymi wykonania planu produkcji.
Kontakt z klientem wewnętrznym i zewnętrznym w sprawie realizacji założonego planu.
Zarządzanie danymi w systemie operacyjnym.
Uczestnictwo w spotkaniach związanych z realizacją planów produkcji.
Szukanie nowych rozwiązań w obszarze planowania produkcji.
HOMAG intro
You find us here
Back to List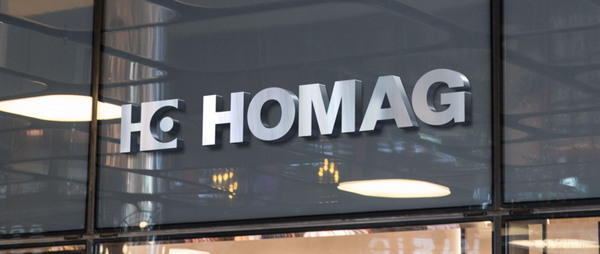 HOMAG as employer
Working with us is not just a job - it is a role that involves responsibility and a promising outlook for the future. This is what HOMAG can offer you as a global business. We set out to support our employees on their career path. Appreciation and success through partnership - this is what HOMAG is about.
More information