Mitarbeiter (m/w/d) Shipment
Solutioneering bedeutet für uns:sich von neuen Technologien mitreißen lassen und weltweit die Industrie der Zukunft mitgestalten. Als führender Maschinen- und Anlagenbauer freuen wir uns über jeden, der unsere Passion teilt.
Aufgaben mit Verantwortung
Einholung und Auswertung von Angeboten für den nationalen und internationalen Transport von Aufträgen
Auftragsvergabe, Avisierungen und Terminabsprachen der weltweiten Sendungen bei Kunden und Speditionen
Disponieren von Frachtraum / Schadenbearbeitung bei Transportschäden
Überwachen der termin- und sachgerechten Auftragsabwicklung
Transporte und Kranentladungen organisieren
Erstellung der Versandunterlagen und Zolldokumente sowie deren Überwachung und Ablage
Ausfertigung der Dokumente gemäß Akkreditivbedingungen
Eingehende Akkreditive auf sachliche Richtigkeit, Realisierbarkeit in Bezug auf Fristen und Vertragskonformität prüfen, notwendige Ergänzungen/Änderungen veranlassen und Fristen überwachen
Abwicklung der üblichen Zollformalitäten / Stammdatenpflege
Bearbeitung von Importsendungen
Rechnungstellung von Lieferungen
Verwaltung und Überwachung von Umsatzsteuernachweisen
Prüfung, Kontierung und Buchung von Speditionsrechnungen
Ihre Eigenschaften
Abgeschlossene Berufsausbildung als Speditionskaufmann/-frau / Industriekaufmann/-frau oder vergleichbare Qualifikation
Einschlägige Berufserfahrung hinsichtlich Zoll, Ex- und Import
Kundenorientierte Arbeitsweise und Zielstrebigkeit
Gute Englischkenntnisse in Wort und Schrift
Hohe Eigenmotivation, Teamfähigkeit und selbstständige Arbeitsweise
You find us here
Back to List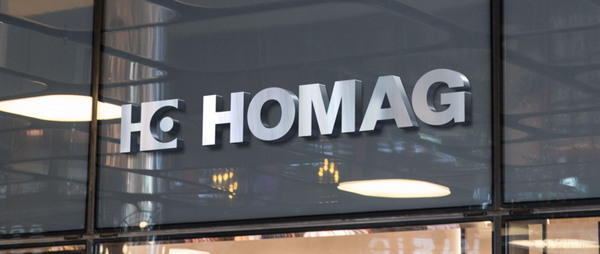 HOMAG as employer
Working with us is not just a job - it is a role that involves responsibility and a promising outlook for the future. This is what HOMAG can offer you as a global business. We set out to support our employees on their career path. Appreciation and success through partnership - this is what HOMAG is about.
More information