Mitarbeiter Konstruktion (m/w/d)
Solutioneering bedeutet für uns:sich von neuen Technologien mitreißen lassen und weltweit die Industrie der Zukunft mitgestalten. Als führender Maschinen- und Anlagenbauer freuen wir uns über jeden, der unsere Passion teilt.
Im Zuge der Nachfolgeplanung suchen wir zum nächstmöglichen Zeitpunkt einen Mitarbeiter im Bereich Konstruktion Basismaschinen (m/w/d).
Zu Ihrem Aufgabengebiet gehören folgende Tätigkeiten:

Umsetzen von Pflichtenheften in einen Betriebsauftrag zur Erstellung des Prototypen, bzw. der Projektmaschine
Ausarbeiten und Umsetzen von Lösungsentwürfen, ggf. in Zusammenarbeit mit anderen Fachbereichen, unter Berücksichtigung werkstoff-, fertigungstechnischer und wirtschaftlicher Gesichtspunkte
Auslegen von technischen Bauteilen anhand anerkannter Berechnungsmethoden
Veranlassen von Messungen, Erprobungen und Funktionstests
Prüfen von Verbesserungsanträgen unter funktionellen und wertanalytischen Gesichtspunkten, Ableiten konstruktiver Lösungen, Erarbeiten von Qualitätsverbesserungen in Zusammenarbeit mit dem Qualitätswesen
Erstellen von Dokumentationsvorlagen für Maschinen und Aggregate in Schrift und Bild als Vorlage für die Dokumentation
Unterstützen anderer Fachabteilungen bei der produktiven Umsetzung der konstruktiven Lösungen hinsichtlich optimaler Umsetzung in Fertigung, Montage und Service.
Sie haben eine abgeschlossene Berufsausbildung in einem metallverarbeitenden Beruf sowie zusätzlich eine weiterführende Fachhochschulausbildung im Fachbereich Maschinenbau/Konstruktion
Sie verfügen über mehrjährige Berufserfahrung im Bereich Konstruktion
Sie bringen technisches Verständnis sowie gute Produktkenntnisse von CNC-Maschinenbaureihen mit
Sie denken ganzheitlich und analytisch und haben ein hohes Qualitäts- und Kostenbewusstsein
Ihre Arbeitsweise ist selbstständig, strukturiert und teamorientiert
MS-Office-Produkte wenden Sie sicher an
Sie verfügen über gute Deutsch- und Englischkenntnisse in Wort und Schrift.
You find us here
Back to List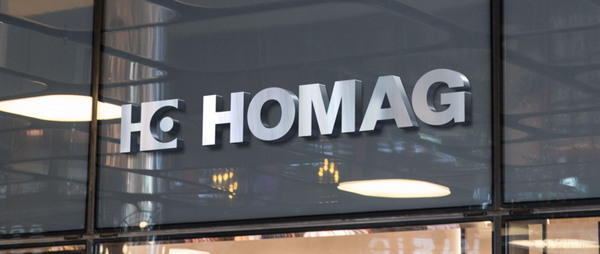 HOMAG as employer
Working with us is not just a job - it is a role that involves responsibility and a promising outlook for the future. This is what HOMAG can offer you as a global business. We set out to support our employees on their career path. Appreciation and success through partnership - this is what HOMAG is about.
More information