Marketing Spezialist (m/w/d)
Fascinationeering bedeutet für uns:sich von neuen Technologien mitreißen lassen und weltweit die Industrie der Zukunft mitgestalten. Als führender Maschinen- und Anlagenbauer freuen wir uns über jeden, der unsere Passion teilt.
Aufgaben mit Verantwortung
Sie erarbeiten im globalen Marketingteam crossmediale Kommunikationsstrategien und –Konzepte für unsere produktübergreifenden Lösungen
Entwicklung und Ausgestaltung von internationalen Marketingkampagnen für Produkte, Dienstleistungen, Zielkundensegmente und übergeordnete Marketing-Projekte im Rahmen der Unternehmenskommunikation
Strategische und operative Markenführung; Konsequente Markenführung, insbesondere die Weiterentwicklung des Markenauftritts in allen relevanten Kanälen und Touchpoints mit dem Ziel: Steigerung der Markenbekanntheit und der Reichweite
Umsetzung, Projektmanagement und Controlling der Marketingkonzepte auf allen Kommunikationskanälen
Entwicklung und Ausgestaltung von Kommunikationsmedien wie digitale Formate, Direktmarketing, Website-Content, Messen und Events, Printmedien etc.
Monitoring der Performance von Marketing-Maßnahmen
Enge Zusammenarbeit mit den internen Online-, PR-, Messe-Teams sowie den internationalen Tochtergesellschaften und dem Produktmanagement
Sie managen Dienstleister zur Zielerreichung im Rahmen des Budgets
Sie unterstützen konzernweite Marketingprojekte und Sie sind ein wichtiger Teil des Global Marketing Councils
Ihre Eigenschaften
Sie haben idealerweise ein Studium Betriebswirtschaft mit Schwerpunkt Marketing abgeschlossen (oder vergleichbar)
Für die genannten Aufgaben verfügen Sie über mehrjährige Berufserfahrung
Großes Interesse an Marken, Markenführung und ganzheitlicher Kommunikation
Sie sind agiles Arbeiten gewohnt, wissen wie man mit sozialer Kompetenz überzeugt und können interdisziplinär agieren
Der Umgang mit MS Office 365, TYPO3, InDesign und idealerweise der Adobe Creative Suite stellen kein Problem dar
Ihre Arbeitsweise ist proaktiv, eigenverantwortlich, lösungsorientiert und Sie sind ein echter Teamplayer
Sie bringen gute Englischkenntnisse mit
Reisetätigkeit stellt für Sie kein Problem dar
You find us here
Back to List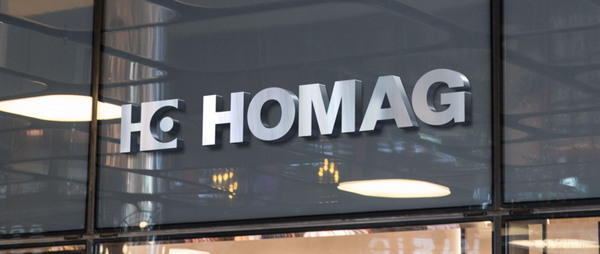 HOMAG as employer
Working with us is not just a job - it is a role that involves responsibility and a promising outlook for the future. This is what HOMAG can offer you as a global business. We set out to support our employees on their career path. Appreciation and success through partnership - this is what HOMAG is about.
More information