Asystentka Prezesa Zarządu / Executive Assistant
Fascinationeering oznacza dla nas:pasję dla nowych technologii i pomoc w kształtowaniu przemysłu przyszłości na całym świecie. Wspólnie możemy opracować świetne pomysły, które zainspirują innych na globalnym rynku. Stwórzmy podejście, które zafascynuje rynki. Jako wiodąca firma z branży inżynieryjno-mechanicznej cieszymy się, gdy inni podzielają naszą pasję.
organizacja pracy biura Zarządu,
wspieranie Zarządu w jego codziennych obowiązkach i projektach,
zarządzanie kalendarzem spotkań w Outlooku,
prowadzenie kancelarii poczty przychodzącej,
organizacja i obsługa spotkań,
przygotowywanie raportów, prezentacji w PowerPoint i tłumaczeń,
przygotowywanie dokumentów i materiałów na spotkania i wyjazdy,
monitorowanie KPI i zarządzanie strategicznymi częściami projektów,
organizacja innych bieżących spraw,
współpraca i koordynacja zadań na poziomie Grupy.
posiadasz doświadczenie w pracy na samodzielnym stanowisku jako asystentka zarządu lub lider biura zarządu w dużej międzynarodowej firmie,
znasz język angielski i/lub niemiecki w stopniu umożliwiającym komunikację (min. B2),
bardzo dobrze znasz narzędzia MS Office, w szczególności Outlook, PowerPoint,
posiadasz wysoko rozwinięte umiejętności komunikacyjne i interpersonalne,
jesteś osobą profesjonalną o wysokiej kulturze osobistej,
posiadasz umiejętność sprawnej organizacji pracy,
jesteś osobą samodzielną i potrafisz ustalać priorytety zadań
posiadasz prawo jazdy kat. B.
HOMAG intro
You find us here
Back to List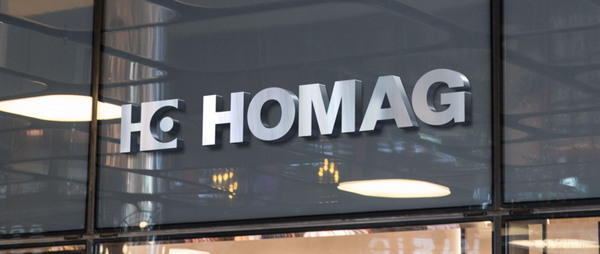 HOMAG as employer
Working with us is not just a job - it is a role that involves responsibility and a promising outlook for the future. This is what HOMAG can offer you as a global business. We set out to support our employees on their career path. Appreciation and success through partnership - this is what HOMAG is about.
More information