Leiter Supply Chain Management (m/w/d)
Fascinationeering bedeutet für uns:sich von neuen Technologien mitreißen lassen und weltweit die Industrie der Zukunft mitgestalten. Als führender Maschinen- und Anlagenbauer freuen wir uns über jeden, der unsere Passion teilt.
Personalverantwortung für ca. 15 Mitarbeiter im Bereich Supply Chain Management
mit den dazu gehörenden Bereichen Operativer Einkauf/Disposition, Auftragsplanung und -steuerung, Wareneingang/Lager/Logistik sowie Versandplanung
Prozess- und Kostenanalysen sowie Optimierung / Weiterentwicklung bestehender Verfahren und Prozesse für die gesamte Supply Chain Organisation zur Leistungsverbesserung und Kostenreduzierung
Zusammenarbeit mit der Entwicklung und technischen Bereichen zur Absicherung von Qualität und Eigenschaften gemäß Produktspezifikation
Übergeordnete Verantwortung für die Logistikketten entlang des gesamten Wertschöpfungsprozess
Definition eines SCM Kennzahlensystems sowie dessen aktive Nutzung als Steuerungsinstrument
Erstellung von Reportings und Berichten
Proaktive Führung der Auftragsplanung und -steuerung als zentrales Steuerungsinstrument zum Management unserer Einlastungen unter Einbindung aller beteiligten Bereiche
Abstimmung der standortbezogenen Aktivitäten und Ziele mit der Beschaffungs- und Logistikorganisation innerhalb der HOMAG / DÜRR Gruppe
Erfolgreich abgeschlossenes Studium im Bereich Wirtschaftsingenieurwesen oder vergleichbare Ausbildung mit entsprechender Weiterbildung
Umfassende Erfahrungen in den Bereichen operativer Einkauf, Auftragsplanung und -steuerung sowie in der Logistik und Versandabwicklung im industriellen Umfeld
Fundierte Kenntnisse des Projektgeschäfts im Anlagenbau
Mindestens fünf Jahre Führungserfahrung im SCM Umfeld
Ausgeprägtes Verhandlungsgeschick und Überzeugungsfähigkeit
Lösungs- bzw. ergebnisorientierte Arbeitsweise sowie gesundes Durchsetzungsvermögen
Hohe Ergebnisorientierung kombiniert mit ausgewiesenem Planungs- und Organisationstalent
Unternehmerisch-strategisches sowie prozessorientiertes Denken
Belastbarkeit und Führung mit ruhiger Hand, auch bei sehr hohem Arbeitsvolumen
Sichere Beherrschung der rechtlichen Rahmenbedingungen im SCM Umfeld
Verhandlungssichere Deutsch- und Englischkenntnisse
SAP Kenntnisse sind wünschenswert
You find us here
Back to List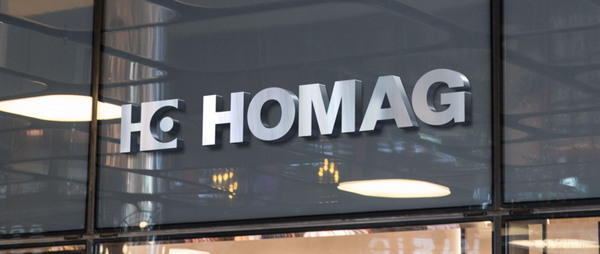 HOMAG as employer
Working with us is not just a job - it is a role that involves responsibility and a promising outlook for the future. This is what HOMAG can offer you as a global business. We set out to support our employees on their career path. Appreciation and success through partnership - this is what HOMAG is about.
More information