Next Generationeering oznacza dla nas:rozumienie zespołu jako zespołu analitycznego i radość ze zdobywania doświadczenia i pracy z technologiami 4.0. Jako wiodąca firma z branży inżynieryjno-mechanicznej cieszymy się, gdy inni podzielają naszą pasję.
Podejmij sie wyzwań
Księgowanie faktur krajowych i zagranicznych;
Kontakt z dostawcami i odbiorcami w celu uzgodnienia rozrachunków;
Przygotowywanie regularnych zestawień należności wraz z monitoringiem płatności;
Generowanie przypomnień i wezwań do zapłaty;
Kontakty telefoniczne i mailowe z kontrahentami;
Przygotowywanie niezbędnej dokumentacji w związku z postępowaniem windykacyjnym i sprawami sądowymi, we współpracy z kancelariami prawnymi;
Uzgadnianie sald kont bilansowych;
Przygotowywanie propozycji płatności (przelewy automatyczne i manualne);
Księgowanie wyciągów bankowych i uzgadnianie sald bankowych;
Realizacja procesów księgowych na zamknięcie miesiąca;
Realizacja wytycznych audytu wewnętrznego, udział w audytach wewnętrznych i współpraca przy audytach zewnętrznych;
Bieżąca współpraca z innymi działami w zakresie zajmowanego stanowiska;
Inne bieżące zadania księgowe.
Twoje umiejętności
Wykształcenie minimum średnie kierunkowe (finanse, rachunkowość, ekonomia);
Kilkuletnie doświadczenie na podobnym stanowisku;
Znajomość przepisów podatkowych i ustawy o rachunkowości:
Wymagana znajomość języka angielskiego lub niemieckiego na poziomie B1/B2 – warunek konieczny;
Umiejętność swobodnego poruszania się po systemach ERP np. SAP;
Bardzo dobra znajomość MS Office, w szczególności programu Excel;
Dokładność, skrupulatność i terminowość;
Umiejętność analitycznego myślenia.
You find us here
Back to List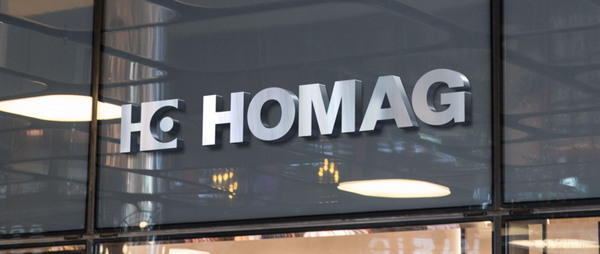 HOMAG as employer
Working with us is not just a job - it is a role that involves responsibility and a promising outlook for the future. This is what HOMAG can offer you as a global business. We set out to support our employees on their career path. Appreciation and success through partnership - this is what HOMAG is about.
More information